Batman and Star Wars Posters Take Propaganda to a Whole New Level [Art] One of the nice things about being the Internet's Foremost Batmanologist is that over the past six years, I've managed to build up a readership that thinks of me while they're browsing the web. It's like the Shadow's network of undercover operatives, only instead of mystical powers and intimidation, I operate with jokes about the KGBeast.
That was the case this weekend, when Sean Hollenhors ran across the art of Tom Whalen and figured it was something I'd like.
And he was right. Whalen's is amazing, and while it might be a pretty big part of what got me interested, it's not just because he draws a pretty awesome Batman. Over the past few years, minimalism and propaganda-inspired designs have become pretty played out, but strong iconography never goes out of style, and Whalen's able to capture those aesthetics and layer them over a foundation of incredible skill to make some of the most fun pieces I've seen all year based on G.I.Joe, Star Wars, The Goonies, Shaun of the Dead, and more.

Batman Star Wars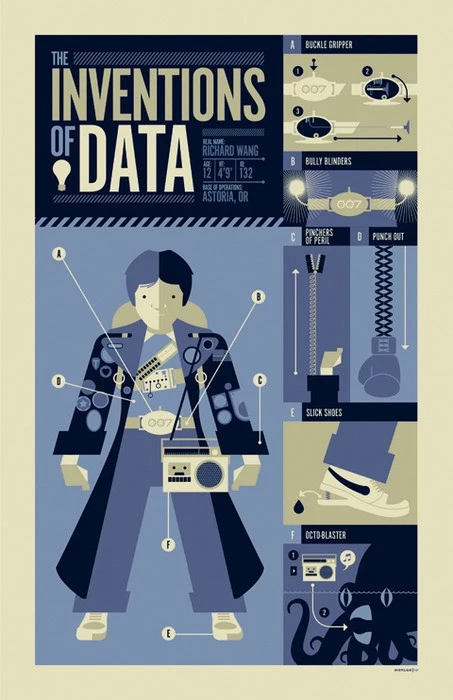 There are more awesome pieces at Whalen's website, Strong Stuff, as well as on his DeviantArt page. And if that's not enough, you can catch his illustrations in the pages of Wired Magazine.