Super Style: Sound Effect And Speech Balloon Accessories [Fashion]
As what's been called "geek culture" continues to flourish within mainstream culture, the stigma once associated with being a "nerd" is quickly being replaced with an eagerness to proudly express one's inner geek on her sleeve -- for our purposes, literally! In the world of fashion,
high end designers
have been pulling inspiration from superheroes and other fantastical fictional characters, not to mention the countless t-shirts, dresses and accessories designed and produced daily about the icons of comics, sci-fi, video games, and more. On a smaller scale, the vitality of crafting communities (such as
Etsy
,
Craftster
, and
Cut Out + Keep
) has provided fans and artisans alike to share and sell their creatively nerdy wares.
You call it geek chic, we call it Super Style. Every week, ComicsAlliance will showcase a catalog of selected items that seamlessly splice nerd culture with fashion, and just in time for Pay Day too! This week, Super Style shows you how to add sound effects to your swagger with accessories saturated in comic book onomatopoeia and speech balloons!
POW! rings & chains
, $160 and up (available in a variety of colors),
Ambush

Marvel Ka-Pow headphones, $39.90, Coloud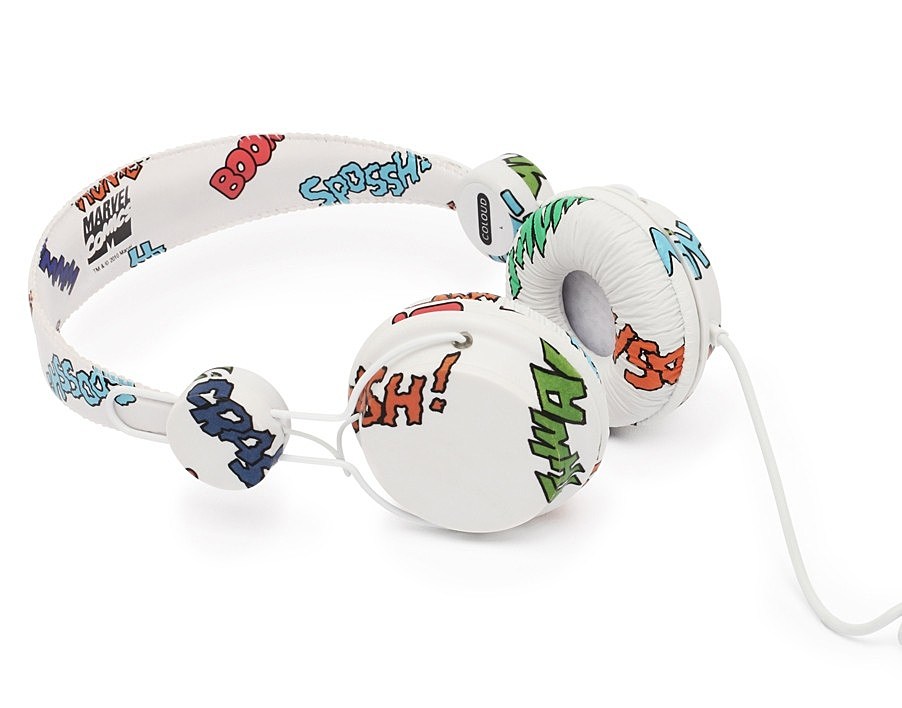 Hello There Brooch, $8.00, becausemaybe

Comic Sound FX headbands, $20-28 each, Janine Basil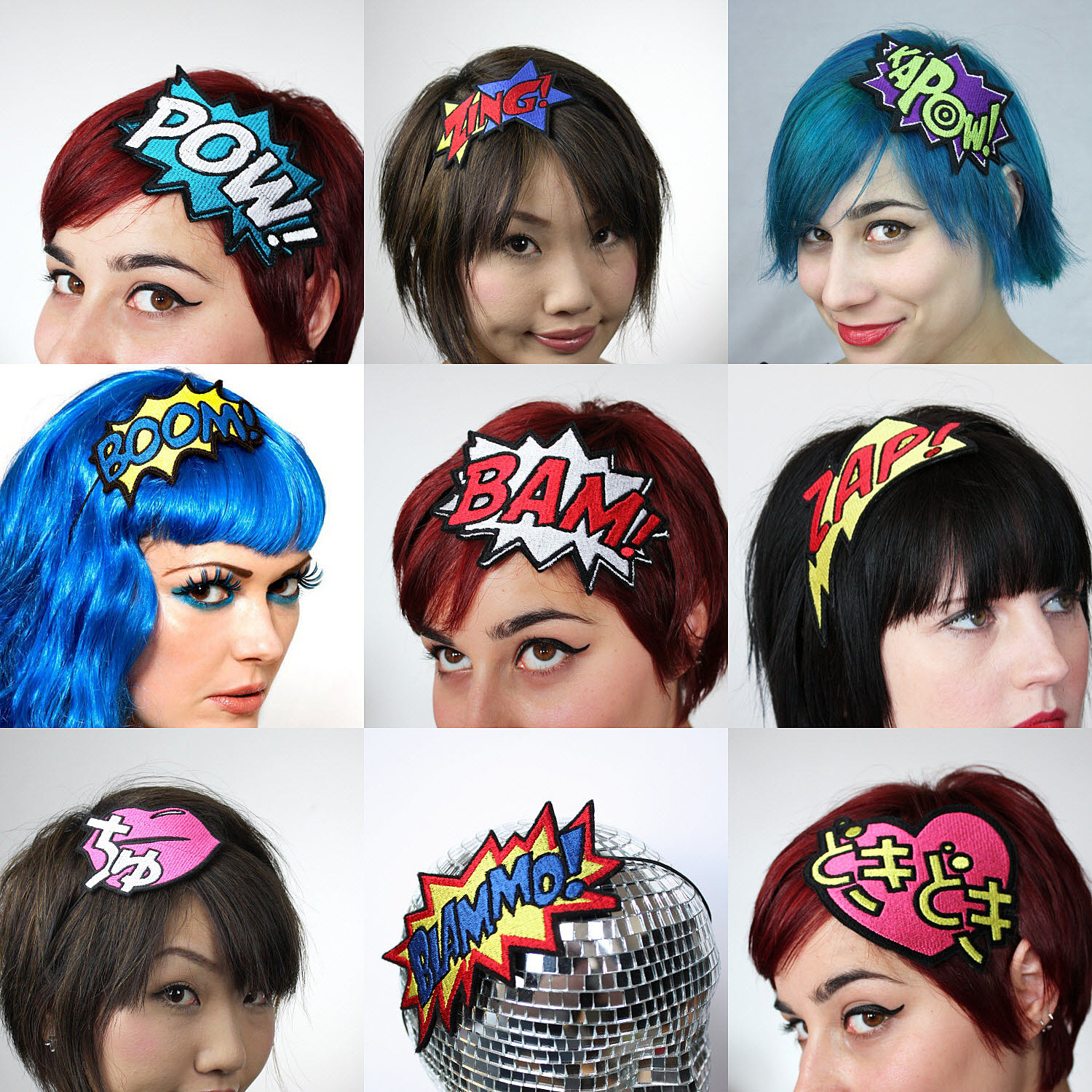 Comic Tie, $129.00, Studio Jellyfish

Sterling silver POW cufflinks, $45.00, beaujangles

Large Speech Bubble necklace, $30.00, Subjectified

Talking Ring, $27.00, superwicked


Side note: Who knew Bostonians had our own sound effect?

Pow! Pow! Hair Bows 2 Pack, $8.50, Hot Topic

Oh My! Word Bubble Pin, $12.00, Amy Blasco Jewelry

Zap Bang Boom Slip-Ons, $32.00, Vans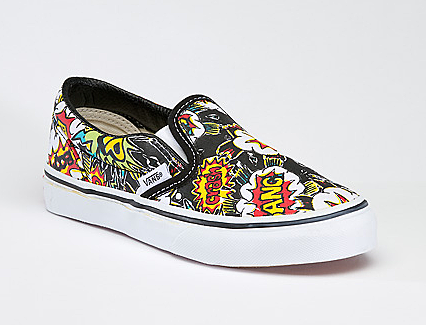 Wham! & Pow! Necklaces, $13.00 each (available in white, red, yellow), Finest Imaginary

Kaboom Ring, $6.99, GirlProps

Bam Bam Mini-Earrings, $16.00 per pair, superwicked

Bang Comic Book Heels, $429.00, Studio Jellyfish