Topatoco's Spring Books: 'Three Word Phrase,' 'Dinosaur Comics,' 'Homestuck,' and More Topatoco, the fine purveyor of webcomic-related t-shirts, books, and other tomfoolery, has announced their spring book release schedule exclusively to ComicsAlliance, and it is chock full of excellence. The most notable new edition is Three Word Phrase, a hilarious webcomic by Ryan Pequin recently featured here on ComicsAlliance, along with Three Panel Soul, and new releases from old favorites like Dinosaur Comics, a softer world, and MS Paint Adventures. The books will launch at the TCAF festival in Toronto this May, and we've got information and multi-page previews for each of the books, so read on!
Three Word Phrase
by Ryan Pequin
Paperback, Black & White
176 pages, not yet priced
Three Word Phrase is a book full of comics that Ryan Pequin drew. Some of them he drew with a pencil but most of them he drew on the computer. If you enjoy jokes about birds that are the president, bears who have extremely low self esteem, or how nobody likes you, then you should probably just go ahead and buy this thing. It is 176 pages long and the last comic in the book is about a dog.
Preview of Three Word Phrase:
280 pages, not yet priced
"Homestuck: Book 2" contains the complete second act of Homestuck, the hugely popular and also hugely huge web series, made FOR the web, OF the web, and totally inextricable FROM the web -- now in book form!!! It is about some kids who use the internet a lot and play a magical game that destroys the world. They engage in a high volume of sassy online banter, botch simple tasks frequently, and sometimes accomplish objectives.
Preview of Homestuck Volume 2:
Dinosaur Comics Volume 3: Feelings Are Boring, Kissing Is Awesome
Could we possibly be living in the best of all possible worlds? Well, shoot, I don't know, but this new collection of Dinosaur Comics sure does argue that the answer could be "maybe sometimes"? Dinosaur Comics: Feelings Are Boring, Kissing Is Awesome collects all full year's worth of strips, plus features special guest comics by David "Wondermark" Malki , John "Pictures for Sad Children" Campbell, Randall "XKCD" Munroe, Anthony "Nedroid" Clark and Kate "Hark! A Vagrant" Beaton. It's pretty great, you guys!
Three Panel Soul: Book One
by Matthew Boyd and Ian MacConville
124 pages, not yet priced
From the creators of the webcomic Mac Hall, Three Panel Soul is a semi-autobiographical collection of comic strips about dealing with mid-twenties life. Also, there's a lot of video game jokes.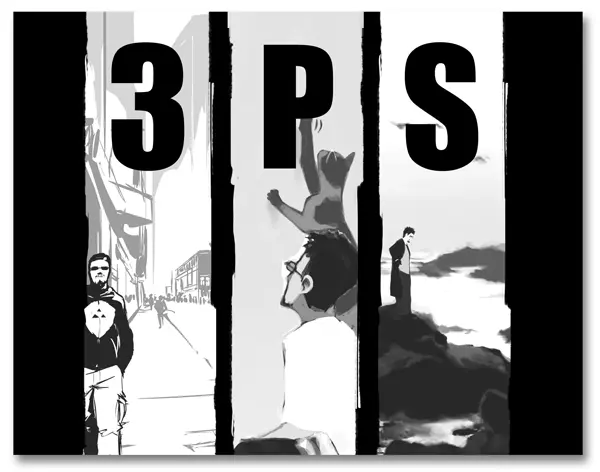 a softer world Volume 3: Everybody Gets Got
by Joey Comeau and Emily Horne
A Softer World book three is here, and it is chock full of secret alt texts and harsh truths about your love life. Put this book in the bathroom, next to the razor blades and old Rolling Stones magazines that remind you when you thought you could do anything!
Preview of a softer world Volume 3: