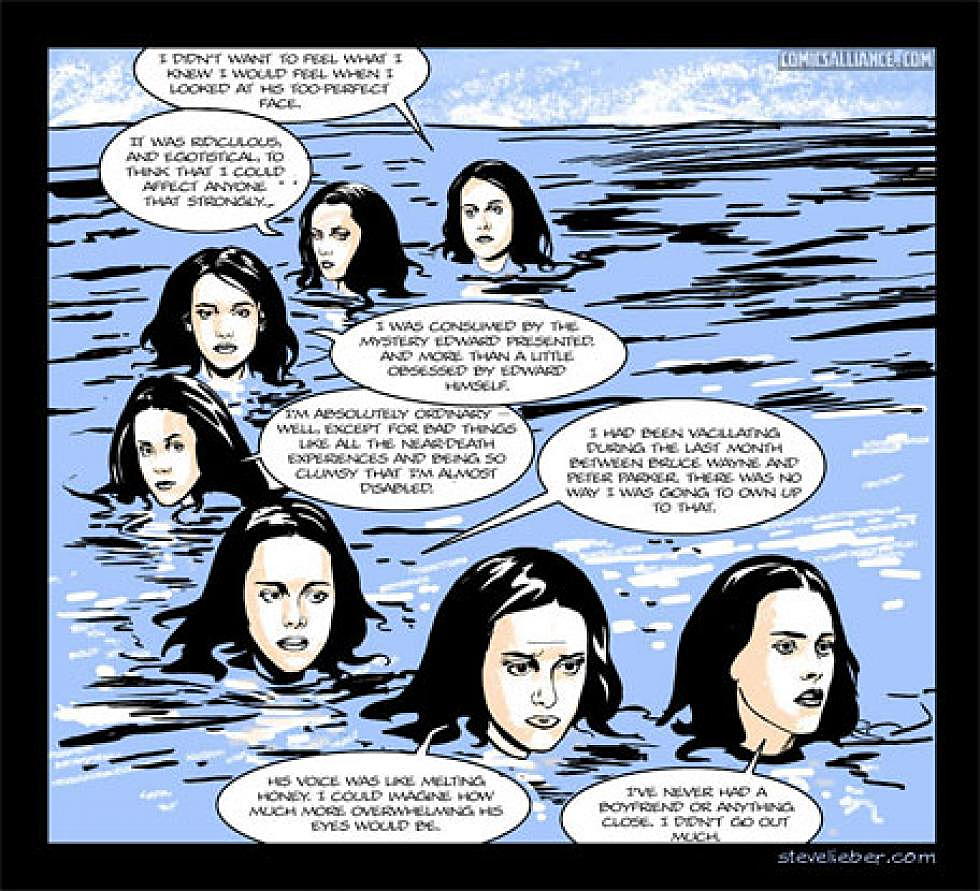 12 Days of Christmas, Day 7: Steve Lieber
It's the seventh day of Christmas at ComicsAlliance, as our 12 Days of Christmas original art series continues. Every day until the 25th, we'll be posting a new illustration from a comics creator at Periscope Studio that reinterprets the days of the Christmas carol -- with a comic book twist.
tweetmeme_url = 'http://comicsalliance.com/2009/12/20/12-days-of-christmas-day-7-steve-lieber/'; tweetmeme_source = 'ComicsAlliance';
Today's illustration comes from Steve Lieber, the artist of the graphic novel "Whiteout" -- an Antarctic murder mystery that was recently adapted to a feature film -- and the creator-owned "Underground" miniseries with Day 5's Jeff Parker, about murder and intrigue in the depths of disputed caves in a small town.
Steve brings us an incredible illustration of seven Bella Swans a swimming, which manages to make the frighteningly incompetent and co-dependent "Twilight" heroine worse in the only way that might be possible: by there being more of her. Enjoy!