Adventure Time's Gender-Swapped Episode and the Art of Natasha Allegri

If you're a fan of Cartoon Network's Adventure Time -- and the record will show that we here at ComicsAlliance definitely are -- then you're probably already a fan of Natasha Allegri. She's worked as an artist and character designer for the show, and even holds the distinction of creating Fionna and Cake, the gender-swapped (and in Cake's case, species-swapped) versions of the show's lead characters.
The ladystyle versions of Finn and Jake are set to star in an upcoming episode that features an entire gender-swapped Adventure Time universe that will see Princess Bubblegum and the Ice King swapped out for a Prince and a Queen, Marceline replaced with Marshall Lee, and the multicolored Lady Rainicorn swapped out for the all-black Lord Monochromicorn. Check out a truly algebraic clip from the episode and more of Allegri's incredible art below!

Considering that Fionna cosplay was to this year's Comic-Con what Scott Pilgrim's Ramona Flowers was to last year, I think it's safe to say that the clip went over pretty well when they showed it in San Diego.
Allegri, who also sings the ladystyle theme song in place of series creator Pendelton Ward, drew Fionna and Cake in her spare time and posted them on the Internet, so it's no big surprise that her Tumblr is full of truly fantastic art. In addition to drawings of Adventure Time characters in both the show's aesthetic and her own beautiful, manga-influenced style, she also takes on characters like Street Fighter's Chun-Li, the cast of Pokemon, her own creations and even the occasional truly horrifying depiction of Odie from Garfield that's guaranteed to give you the creeps.
Fionna and Cake
The Ice Queen
Marceline and Princess Bubblegum

Cotton Candy Princess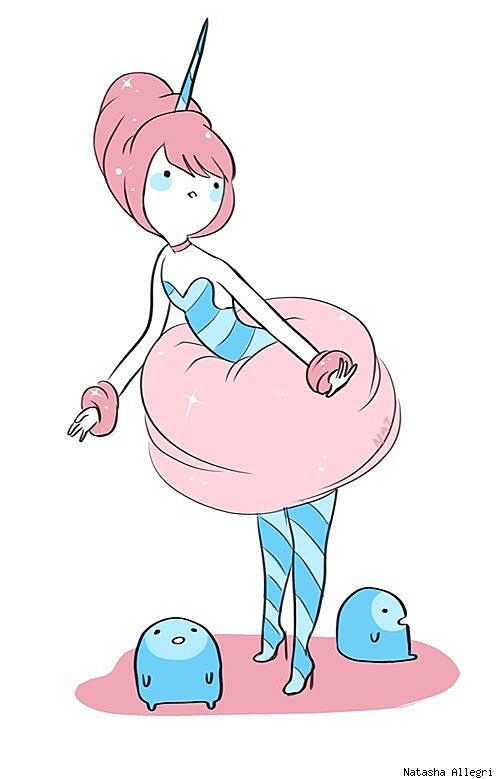 Marceline and Princess Bubblegum

Nicki Minaj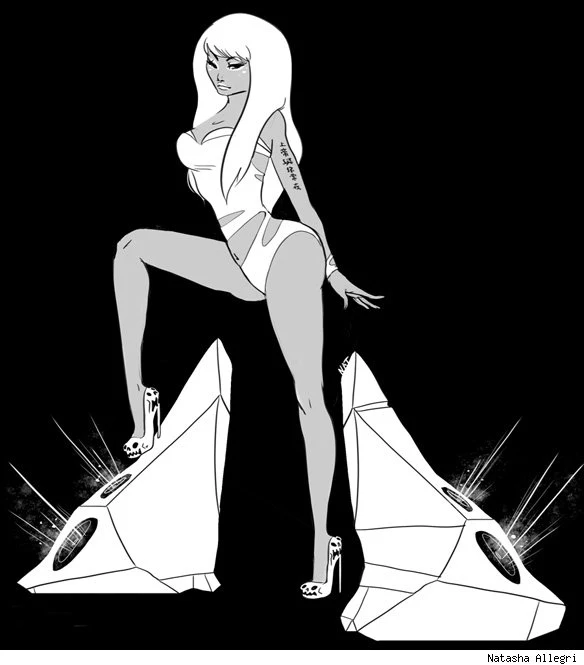 Chun-Li

Ash and Pikachu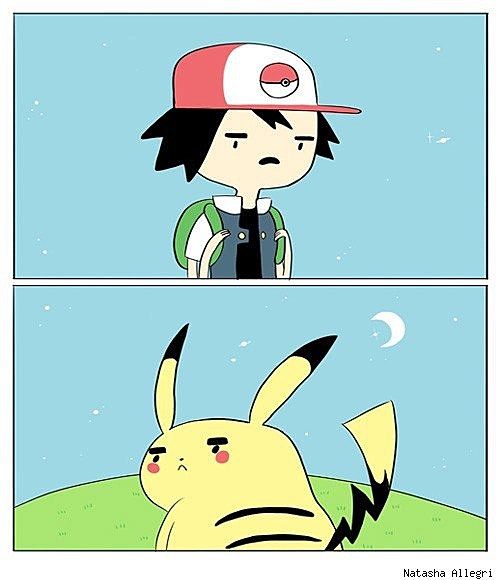 Starsmear
PK Infected and Space Girl, and Soldering Gun Android Dying in the Corner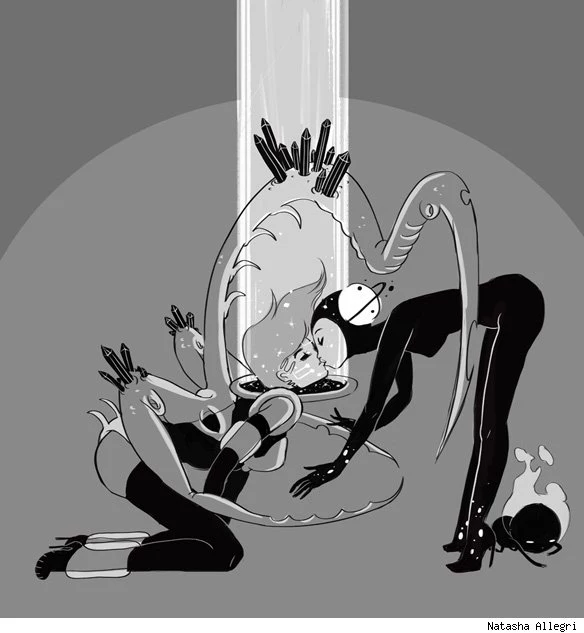 Ice Cream Princess and her Powder Sugar Cherry Face Kittens
Demon Barbarian Girl

A Naked Wizard

Fire Queen and Her Melty Lava Babies

For more, make sure to follow Natazilla on Tumblr, and seriously: If anyone knows where I can get a copy of her Hollow Planet mini-comic, let me know.