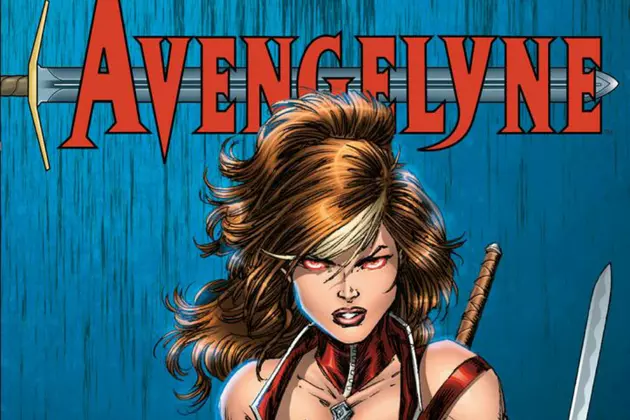 Akiva Goldsman Bringing Rob Liefeld's 'Avengelyne' to the Big Screen
Image Comics
Following the massive success of Deadpool (the movie), you'd think studios would be rushing to get in business with the co-creator of Deadpool (the comic) — seeing as Rob Liefeld has a few other comic-book creations that could make for decent films in the right hands. It seems at least one studio has caught on, as Paramount and Akiva Goldsman are teaming up to produce a film adaptation of Liefeld's Avengelyne series.
Per Deadline, Paramount has secured the rights to Avengelyne, which Goldsman will produce and may also direct. The project is based on Liefeld's comic book series which began in 1995 and centers on the eponymous fallen angel, who does battle with demons and other dark, sinister forces. Paramount is currently seeking writers for the film, which is described as "John Wick with a fallen angel" — uh, yeah, those are some really convincing words.
In the comics, Avengelyne was Heaven's most formidable warrior, and she managed to single-handedly break into Pandemonium — the outer circle of Hell — and confront the Devil (as in the Devil). She was ultimately cast out of Heaven after being tricked into questioning God's love for humanity. As a fallen angel, Avengelyne continues to fight demons on Earth; although stripped of her angelic powers, she still possesses super-strength and her blood, which can be used as a weapon (it's A Whole Thing).
After heading up the Transformers writers' room, Goldsman is currently overseeing a new franchise of Hasbro movies for Paramount, including titles based on G.I. Joe, Micronauts and ROM.