Best Cosplay Ever (This Week) – 07.11.11

Although cosplay has been present for decades within the comics, anime, and sci-fi/fantasy fandoms, social media has played an integral role in the thriving community of costuming that exists today and cosplay communities such as Cosplay.com and the Superhero Costuming Forum. In honor of the many fans who've displayed excellence in the mastery of homemade disguise, craftsmanship, and sartorial superheroics, ComicsAlliance has created Best Cosplay Ever (This Week), a weekly collection of some of the most impeccable, creative, and clever costumes that we've discovered and assembled into our own super-showcase of pure fan-devoted talent.

Scarlet Witch
, cosplayed by
GeneJoke
Darkseid and Superman [source]


Seven Evil Exes (Rule 63) from Scott Pilgrim, cosplayed by curious-kitten, oslapedo, earthbounder, dubaby, ikuy, and PiggyNukka.


Rosalina, cosplayed by IchigoKitty


Mysterio, cosplayed by fett12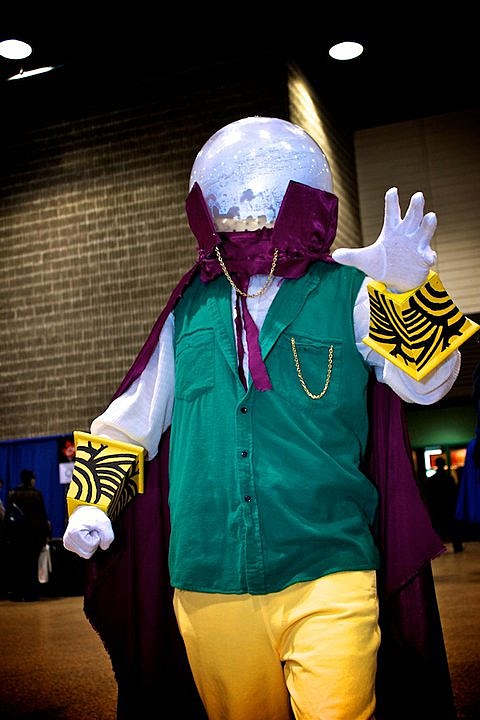 Link and Princess Zelda, cosplayed by Pikminlink and Lillyxandra


Oracle, cosplayed by MattDreams


Draco Malfoy and Harry Potter, cosplayed by fullmetal-punk and ShinraiFaith


Catwoman, photographed by theno2fan


The Spirit, cosplayed by nightwingflamebird


Fujiko Mine, cosplayed by MiraiCosplay


Pete White, cosplayed by To The Wig Shop


Quorra, cosplayed by Annissë


Hawkman, cosplayed by loganallenwolf


Batgirl, cosplayed by UtaArashi