Best Cosplay Ever (This Week) – 12.03.12
Although cosplay has been present for decades within the comics, anime, and sci-fi/fantasy fandoms, social media has played an integral role in the thriving communities of costuming that exist, such as Cosplay.com and the Superhero Costuming Forum. In honor of the many fans who've displayed excellence in the mastery of homemade disguise, craftsmanship, and sartorial superheroics, ComicsAlliance has created Best Cosplay Ever (This Week), an ongoing collection of some of the most impeccable, creative, and clever costumes that we've discovered and assembled into a super-showcase of pure fan-devoted talent.

Simon Petrikov/Ice King (Adventure Time), cosplayed by
kill3rtcell
, photographed by
nahashon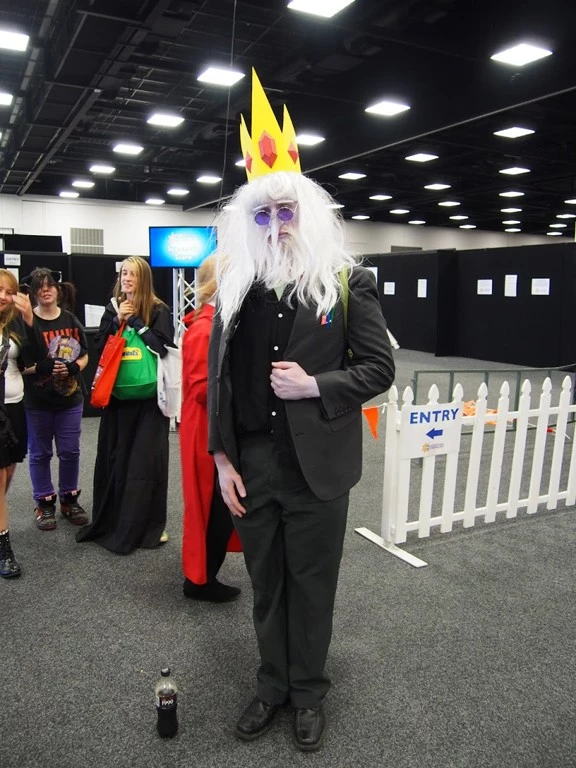 Wonder Woman, cosplayed by LadyLemonCosplay, photographed by Ari Hsieh


Loki, cosplayed by fahrlight


Duela Dent, cosplayed by WindOfTheStars


Thumbelina, cosplayed by Laura Kane
Catwoman, cosplayed by Catwoman Cosplay EM


San, cosplayed by AGflower, photographed by Ritsuka


Black Cat, cosplayed by nihilistique, photographed by Max Song


Demon Hunter (Diablo III), cosplayed by FantasyNinja, photographed by BGZ Studios


Queen Beryl (Sailor Moon), cosplayed by shi-tennou, photographed by Vaishravana


Emma Frost, cosplayed by WhiteLemon, photographed by Jonathan Duran


Nana Osaki (Nana), cosplayed by Rei-Doll, photographed by kifir


Do you have a stellar costume that you would like to share with ComicsAlliance? Submit your photos HERE!