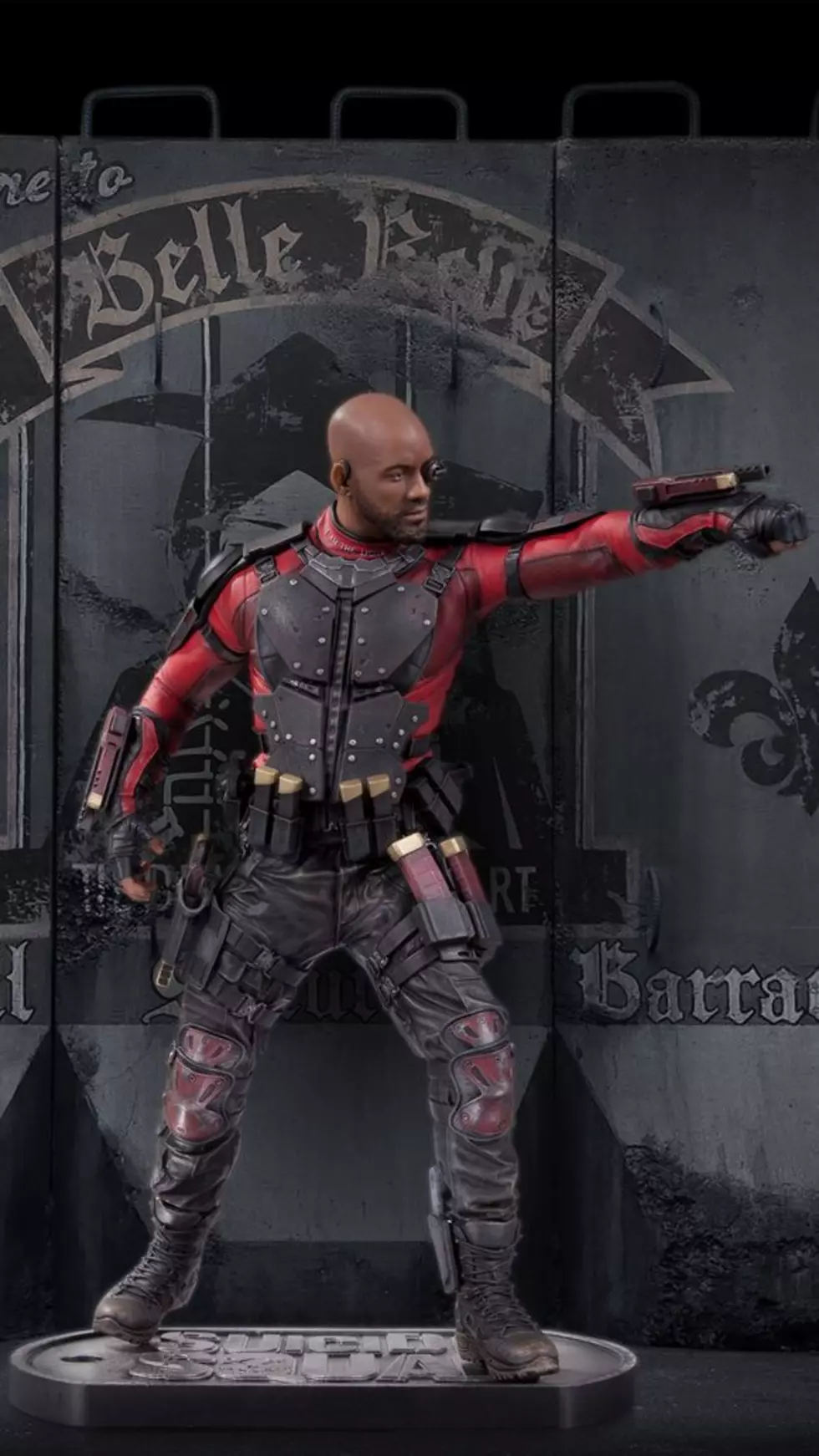 The Suicide Squad Strikes a Pose for DC Collectibles New Statues
DC Collectibles
For the past few months, DC Collectibles has been hinting at a series of statues based on the Suicide Squad coming out later this summer. However, the solicitations from DC Comics' toy and statue department have been absent any actual pictures of the inmates from Belle Reve that sign up for a mission that may very well kill them. With the release of the new trailer however, the floodgates have opened, and DC's finally given the Suicide Squad their due.
Six of the Suicide Squad's members will be getting high-end statues from DC Collectibles, all of which were revealed for the first time by USA Today. All feature actor likenesses and the costumes they don during what I'm assuming is the latter half of the film after all their origins are divulged, they have a big training sequence, and they band together to take on the massive, mysterious threat Amanda Waller throws them up against.
I think all of the statues came out rather well in prototype form, with each character captured in an action pose of sorts. These pieces also give us the best look at the individual outfits each character will wear in the film without having to strain staring at still frames from the trailer. I wish the Joker had been based more on one of the suited looks, but I guess showing off all the tattoo work was important to someone. Also, those Arkham sweat pants look really comfortable. I dig how much Deadshot's costume maintains most of its comic roots. The same goes for Katana. Killer Croc wearing a crocodile skin coat is a nice touch, though it may seem a little on the nose. I mean, of all characters, he should be the one going shirtless, right?
Harley Quinn's statue captures Margot Robbie's take on the character quite well, and the pose and smirk work perfectly to realize her personality. The only statue I'm not wild about is Jai Courtney's Captain Boomerang. It's sculpted well and has loads of detail, but his super bro attitude and the fact that he's Jai Courtney just make me rather ambivalent about the whole thing. He's just so unremarkable, and putting him in duct taped boots throwing up devil horns makes it look like he's trying too hard. You will never be cool, Jai.
Deadshot, Harley Quinn, Joker and Killer Croc are due to arrive in July. Katanna and Captain Boomerang are on deck for August. All of the statues will retail for $150.
Get More Suicide Squad Knowledge With This Video