 Yes to Timothy Hunter, No to Renee Montoya: DC Comics' The Dark & The Edge Panel [SDCC]
The first major DC Comics panel of the Comic-Con weekend in San Diego, celebrating the publisher's Dark and Edge lines, kicked off early Thursday morning with moderator Bob Wayne (VP - Sales) and panelists Jeff Lemire, Jimmy Palmiotti, Rob Liefeld, Brent Anderson, Adam Glass, Joshua Hale Fialkov and Rachel Gluckstern. While it largely consisted of displaying solicitation material and writers and editors discussing upcoming plotlines, the panel included a few interesting pieces of new information, like the return of Timothy Hunter (the protagonist of Neil Gaiman's The Books of Magic) and a confirmation that there are no plans in the works for fan-favorite character Renee Montoya -- aka The Question -- in the New 52.Jeff Lemire discussed all of his current projects -- not only Animal Man and its upcoming crossover with Swamp Thing, "Rotworld," but also his friend Matt Kindt's Frankenstein, Agent of S.H.A.D.E. Lemire wrote that title for the first nine issues -- that, due to Lemire's affinity for both Kindt and the character, will now be the third book tying-in to the mystic-themed crossover. Justice League Dark's first arc, which will be ending in October's JLD Annual #1, will set up a lot of stories for Lemire both within that book and without, and he pointed to the identity of the New 52's Black Orchid as a mystery fans should keep their eyes (and brains) on. During the Q&A session, a fan asked about the Books of Magic protagonist Timothy Hunter, whose adventures were depicted in a number of Vertigo titles in the 1990s and 2000s. Lemire confirmed he'll be returning soon in the New 52.

Rob Liefeld will be delving more into Deathstroke's past with September's #0 issue, discussing how the loss of the character's wife led to the amping-up of his personality from when he used to be a member of Team 7 (which will be a separate series by Justin Jordan and Jesus Merino) alongside Black Canary, Grifter and others. On the topic of Grifter, which Liefeld is plotting, he promised revelations regarding exactly what happened to him in the first issue of the series.
On why he came to helm three books in the New 52 line (Deathstroke, Grifter and Savage Hawkman), Liefeld said they were suggested to him as an "action block" by co-publisher Jim Lee, who hoped Liefeld would give them a sense of urgency. Deathstroke is a character he's wanted to do forever; he remembers watching the design sketch of Grifter come in very slowly over a fax machine in the early days of Image Comics, before that character and the rest of Jim Lee's WildStorm concepts had been acquired by DC; and as for Hawkman, Liefeld stated he always loved him on Super Friends, the classic animated series of the 1970s and 1980s.
With respect to All Star Western, Jimmy Palmiotti discussed his collaboration with Scott Snyder and the interlinking of Gotham City's present in Batman and its past in his series. The #0 issue will provide a new origin for the Jonah Hex character, which Palmiotti promised would not contain a radioactive meteor or any of the wackier elements from previous Hex origins.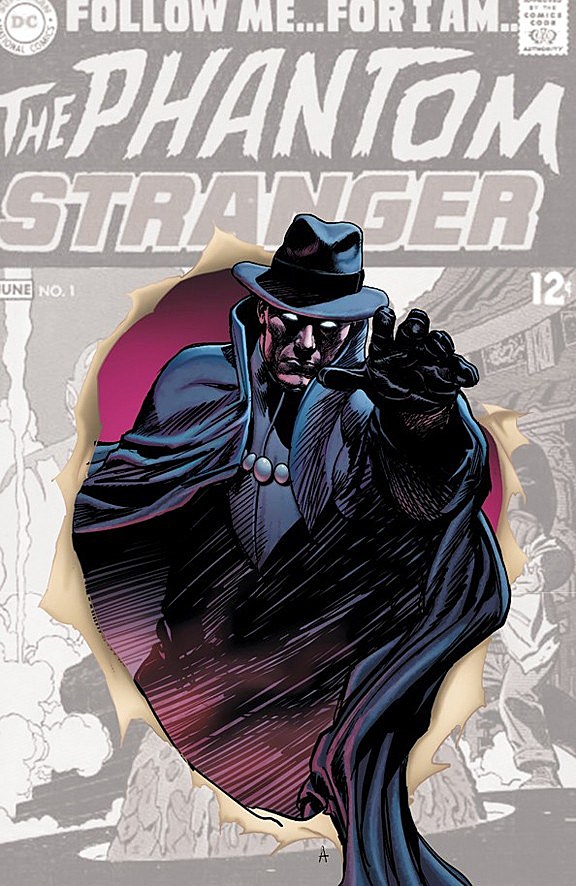 Brent Anderson, who will be drawing Dan DiDio's The Phantom Stranger starting with September's issue #0, said the book is distinctly "dark" and praised DiDio's plotting and scripts.
Editor Rachel Gluckstern discussed Christy Marx and Aaron Lopresti's upcoming Amethyst revival in the Sword of Sorcery anthology, professing to be a huge fan of the material. She also compared Tony Bedard and Jesus Saiz's Beowulf backup to Mad Max and Samurai Jack, calling it "post-apocalyptic."
Writer Adam Glass discussed his Suicide Squad book and his interpretation of Amanda Waller, who he described as "one of the baddest mommas in the DCU," stating he'd be delving further into her history and character in the New 52 universe.
Joshua Hale Fialkov discussed an upcoming I, Vampire arc with zombies, a #0 issue in the 16th century exploring Andrew Bennett's origins, and stated that he's surprised DC is letting him do the "crazy things" he will be doing from #13 on.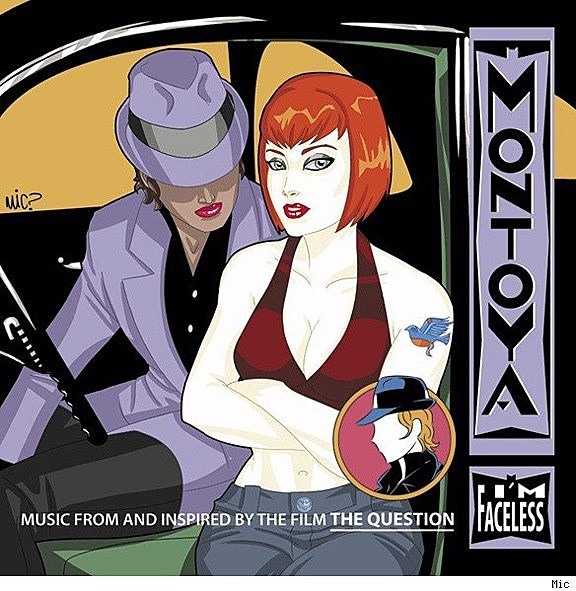 Finally, in a question from the Q&A session, someone asked if Renee Montoya -- the former Gotham City police detective who became The Question, and one of DC's few lesbian characters -- would be making a return in the New 52. Bob Wayne said (after consulting with the editors on the panel) that there currently weren't any plans, but that the Question, the identity she had in the old universe, had already made an appearance (likely referring to the New 52's Free Comic Book Day special from earlier this year).
At the end of the panel, a video was shown promoting DC's "We Can Be Heroes" charity initiative, which seeks to combat hunger in Africa.