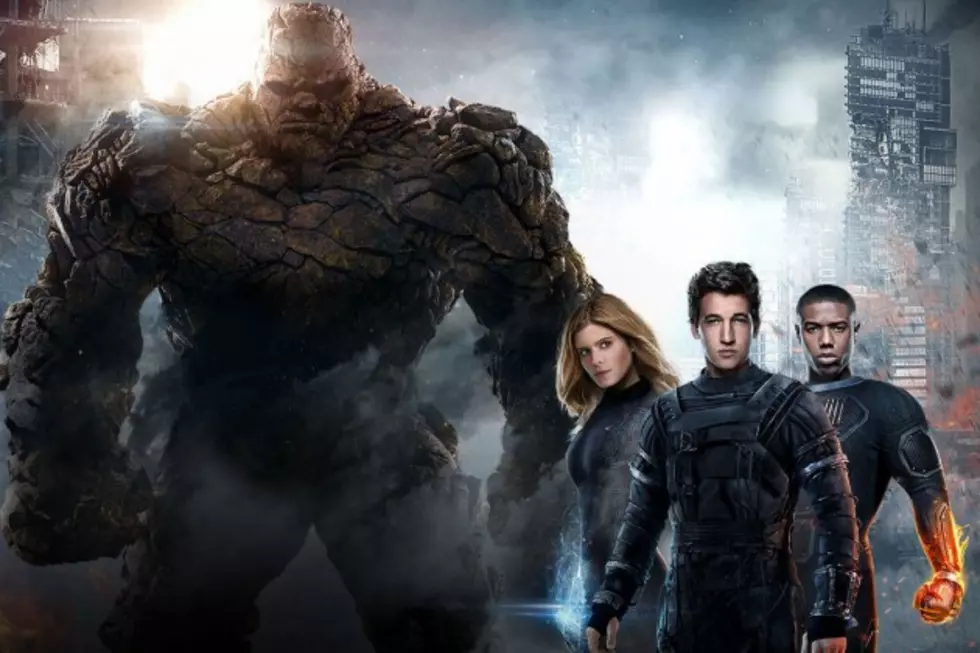 'Fantastic Four 2' Is Still Happening For Some Reason
20th Century Fox
Before Fantastic Four opened to dismal box office and even more dismal reviews, 20th Century Fox attempted to combat the bad buzz surrounding the film by greenlighting a sequel. It was a vote of confidence – they were prepared to stick with this cast moving forward. Then everyone saw the final product and the internet proceeded to pick over the film's fascinating corpse in a desperate attempt to figure out what happened with this production. We all assumed that the announced Fantastic Four 2 was dead and buried. We were wrong.
MTV caught up with Fantastic Four producer Simon Kinberg at the Toronto International Film Festival premiere of The Martian (on which he is also a producer) and asked about a potential sequel. Here's his response:
We're figuring out what that movie would be. I'd like that to happen.
That's far from total confirmation that Fantastic Four 2 is definitely happening, that's just Kinberg, a smart and prolific producer, treading cautiously. There is nothing to be gained from publicly executing a potential sequel, especially when the studio that regularly employs him is so very interested in holding onto each and every one of their superhero properties. Fantastic Four may have been a bomb, but the building blocks of a better movie are there. Making a sequel to a movie that everyone hates seems foolhardy, but we admire the tenacity.
Kinberg also spoke about his personal disappointment with the whole thing, but he admitted that he hasn't had time to really sit down and evaluate everything that went wrong. He's been too busy working on X-Men: Apocalypse. His quote:
I was obviously disappointed. I was most disappointed that fans didn't like it. I care more about them than I do anyone else. But I haven't done a full deep dive on it. Do I think it was unfairly treated? I don't know.
Although he spent most of this discussion being diplomatic, he did get awfully blunt about the amount of press that was focused on the film's troubled production. As he says, every movie is a difficult process before you add so many prying eyes:
I've been on plenty of happy movies that don't turn out to be very good movies, I've been on a lot of unhappy, difficult sets that turn out to be great movies. There was a lot of attention on the process of making that movie. It's hard, when you're making a movie, movies are hard to make. It's just the reality.
Fantastic Four 2 was previously announced for a 2017 release date. If it happens – and that is one big "if" – expect to wait a little bit longer. Everyone has their work cut out for them if they want to resuscitate this series.
The Worst Product Placement Scene Ever Was in the Original Fantastic Four Movie