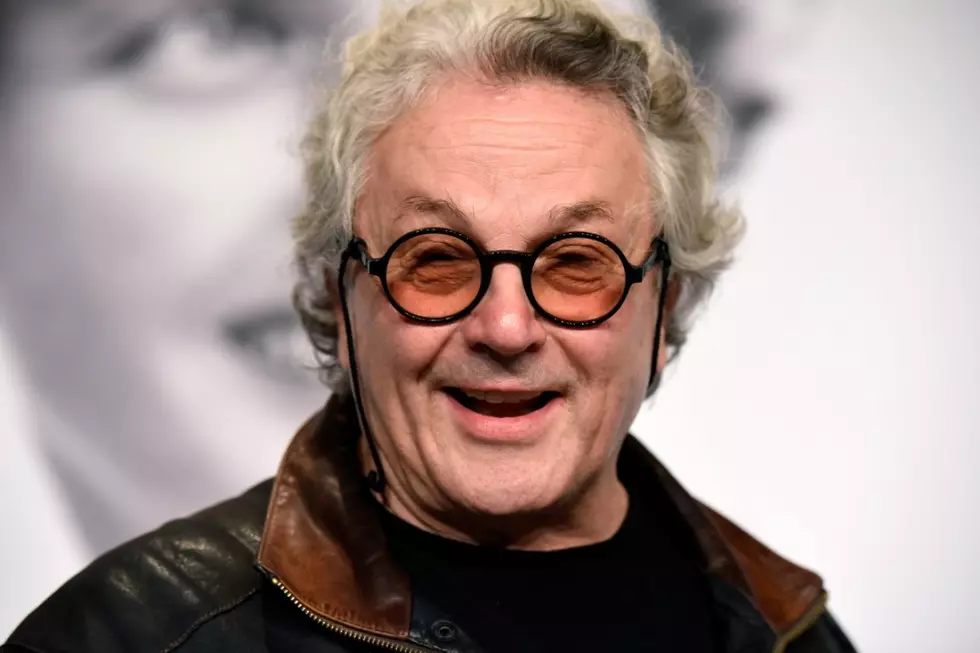 'Mad Max' Director George Miller May Be Producing Zack Snyder's 'Justice League'
Getty Images
Many years ago, Mad Max: Fury Road director George Miller was deep into development on a Justice League movie. How deep? He had his entire cast — including Armie Hammer as Batman, Common as Green Lantern and Adam Brody as Flash — and was well into rehearsals in Australia. That project wound up getting canceled because of the writer's strike and Justice League would lay dormant…until this April when Zack Snyder begins filming on his two-part Justice League movie. That film — starring Ben Affleck, Henry Cavill, Gal Gadot, Jason Momoa as Aquaman and Ezra Miller as The Flash — now has at least one major connection to the defunct Justice League film of 2008: Miller himself, who will return to produce the new version.
While details are hard to come by at this point (a spokesperson for Warner Bros. said they would have "no comment" on Miller's potential involvement), a new casting call for Justice League lists the film's formal credits and joining Batman vs. Superman producers Charles Roven and Deborah Snyder is George Miller. Now, if this were an executive producer credit, we might think it was just a vanity title and that Miller really has nothing to do with the production (Stan Lee is listed as an executive producer on Captain America: Civil War and how much do you think he had to do with that film getting made?), but Miller being listed as a full producer would indicate he's had some say in the film's development.
After the success of Mad Max: Fury Road (which is nominated for 10 Oscars), Warner Bros. was hot to get Miller directing a sequel to Man of Steel. Never mind the fact that Batman vs. Superman technically is supposed to be a sequel to Man of Steel, but Miller, at age 70, wanted to take a break after the grueling production of Fury Road to work on something smaller. A Superman movie is a lot of things, but "not grueling" isn't one of them.
Perhaps Warner Bros. and Miller worked out a deal where, instead of directing an upcoming superhero movie, he'd instead contribute to some of their properties on another creative level. Assuming so, it will be interesting to see what contributions Miller has had to the development of the film's script and visuals.
Justice League is set to begin filming this April and with Part 1 opening in theaters on November 17, 2017.