The CBLDF Auctions Periscope Studios' Take on Margaret Atwood's Twitter Superheroes
Year of the Flood author Margaret Atwood surprised us all a few months back when she illustrated charming superheroic versions of two of her Twitter following fans, @kidney_boy and friend @DrSnit. Atwood's friendly gesture drew the attention of Steve Lieber, Ron Randall, Cat Farris, Ben Dewey, and Natalie Nourigat of Periscope Studios, who joined the fray with their own unique takes on the Twitter-born characters. What's more, their original artwork is currently up for bid on eBay, with all proceeds benefiting the Comic Book Legal Defense Fund.
Check out the artwork, along with its Atwood inspiration after the jump.



Margaret Atwood's original Kidney Boy and Dr. Snit: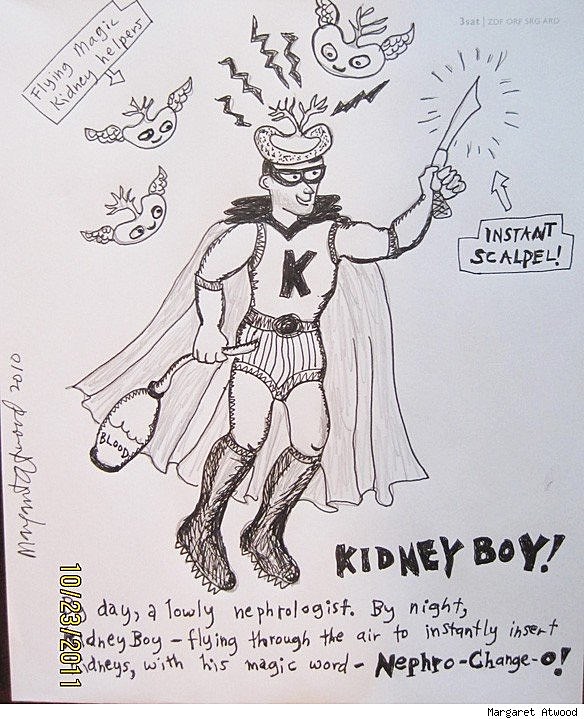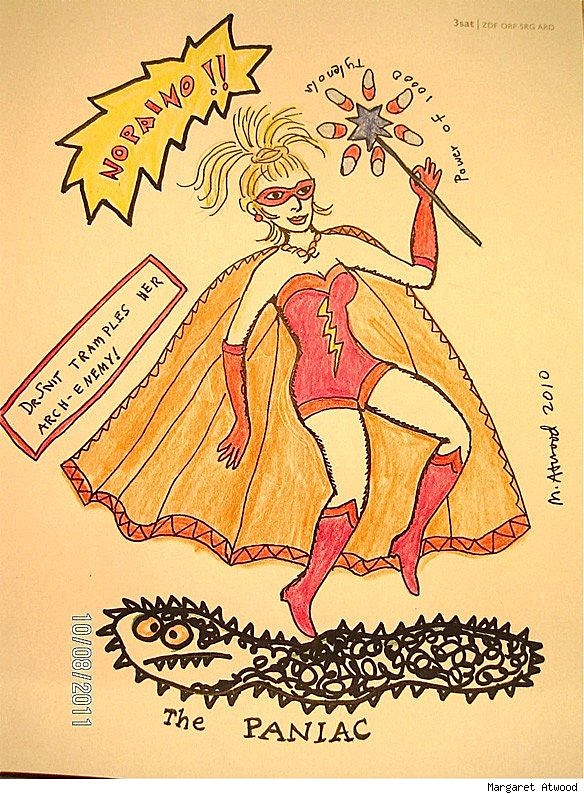 Click for direct links to the auctions for work by
Periscope Stuidos
' Lieber, Dewey, Randall, Farris and Nourigat.