'Minecraft' Fans Build Custom Comic Book Skins Aplenty [Video]
If you're one of the nearly 2 million Minecraft fans to have jumped into the sandbox building game's pandemonium of pixels of late, you've doubtless indulged in the Alpha version's character customization feature. While not the most sophisticated graphically, there's a certain appeal to the simplicity of skinning your blocky avatar as a favorite comic book character for open-ended adventuring. How appealing? Judging from YouTube user marinepower's 2200 Minecraft Skins in Under 4 Minutes video, which collects sprites from numerous players, fandom can't contain itself. And that's a wonderful thing.

While a hearty percentage of the 2200 featured sprites pay homage to characters from some corner of gaming/sci-fi/comics/film/animation, the direct comic book connection is impressive on its own. Variations of Iron Man and Deadpool alone blipped on our radar at least half a dozen times.
Check out the video (along with a few of our favorites) below and let us know if you spot any anomalies in the comments.


Batman




Rom?




Bane




Superman




Another Batman




"Dark Knight" Joker




Donatello




Rorschach



Luffy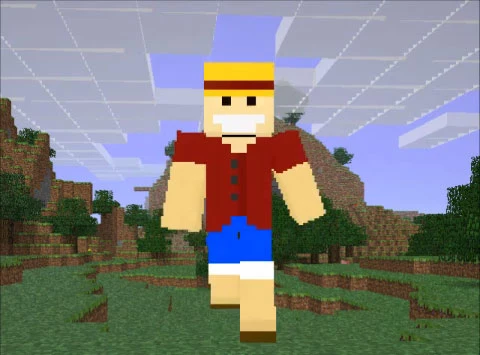 Hulk



Deadpool



Another Deadpool



Cell



Iron Man



Another Iron Man



Sonic the Hedgehog



Edward Elric



Cobra Commander