 Skeletons Are Everywhere!

Well, they are. It's just that usually, they're covered up by various muscles and internal organs and wrapped up in skin and -- at least in some circumstances -- clothes. But in the world of horror comics, that is not the case!
Yes, for the world of four-color thrills, there is no greater harbinger of terror than that moment where something is actually a skeleton!!, also known as one of my favorite things in comics. That's why today, on the eve of Halloween -- or All Hallows Eve Eve -- I am bringing to you an exercise in pure horror with a gallery of 25 covers featuring scarifying skeletons! Just what are they up to as they spread terror across the world? Read on, boils and ghouls!

Skeletons are...
Making out!

Waking up!

Getting into threesomes!

Wearing eyepatches but not over their empty eye sockets!

Getting tough on crime!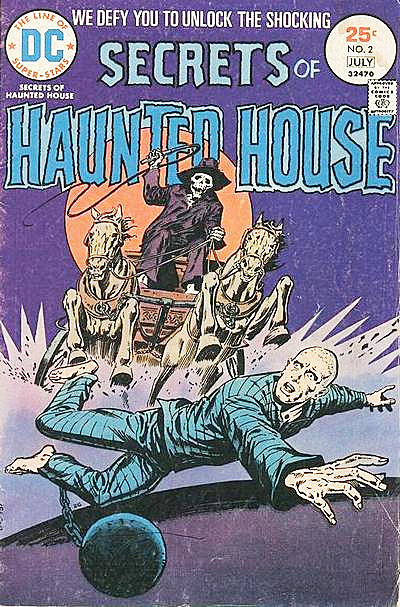 Going the distance!

Ruining the RenFaire!

Ruining Mardi Gras!

Cosplaying!

Getting married!
Getting married again!
Getting married again! (Jeez, these guys had some issues with their wives, didn't they?)

Engaging in puppetry!

Doing the twist!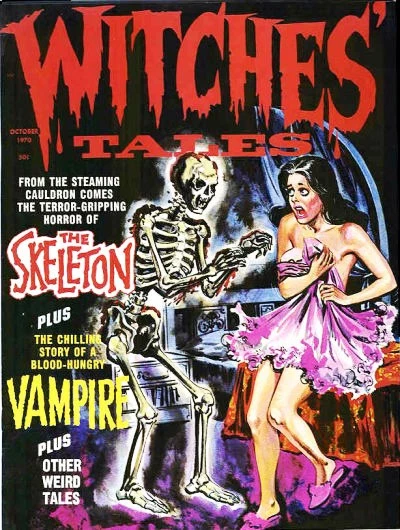 Hitting the slopes!

Giving advice on personal grooming!

Taking advantage of a public education to better themselves!

Delivering the mail!

Getting really into Ernest Hemingway!

Totally ruling the beach!

Creeping on sexy ladies!

Taking a second job as a stripper!

Being filled up with naked people!

And occasionally, every now and then, being actual f**king dinosaurs.
In short... they are everywhere. Happy Halloween, everybody!