Sketchbook: Calvin & Hobbes Covered by Comic Book Artists
"Calvin and Hobbes" is, without question, one of the great comic strips of our age. Written and drawn from 1985 to 1995 by Bill Watterson, the strip captured the magic of childhood with irony, humor, and more than a little magic of its own.
tweetmeme_url = 'http://comicsalliance.com/2009/12/10/sketchbook-calvin-and-hobbes-covered-by-comic-book-artists/'; tweetmeme_source = 'ComicsAlliance'; digg_url = 'http://digg.com/comics_animation/Sketchbook_Calvin_Hobbes_Covered_by_Comic_Book_Artist';
We've had to soldier on for almost 15 years without more of our favorite little boy and tiger, but thanks to the theme sketchbook of David Paggi, now we can see the dynamic duo through the eyes (and sketches) of comics artists ranging from Farel Dalrymple ("Omega the Unknown") to Jim Woodring ("Frank").
See the rest after the jump!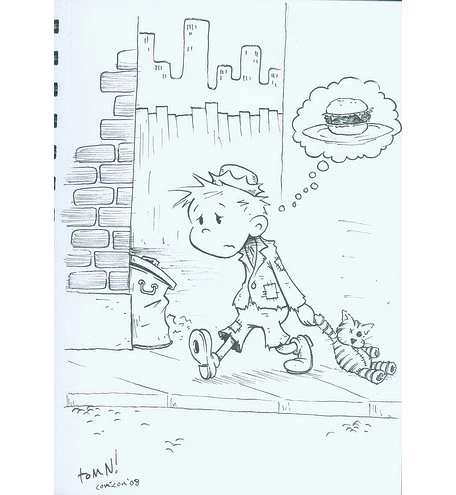 David Mack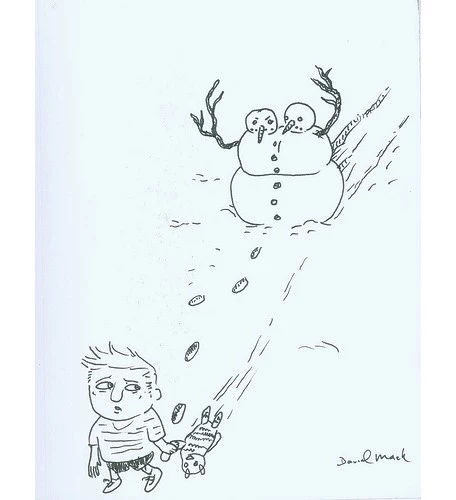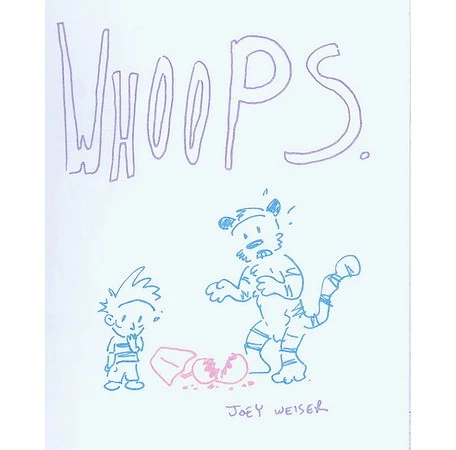 Got a theme sketchbook of your own you'd like to share? Hit us up.
Elsewhere On The Web:




The Saturday Morning Watchmen cartoon! (Gorilla Mask)
100 MPH Lawnmower (Neatorama)

Zombie Hooker XXX-Mas (Adult Swim)