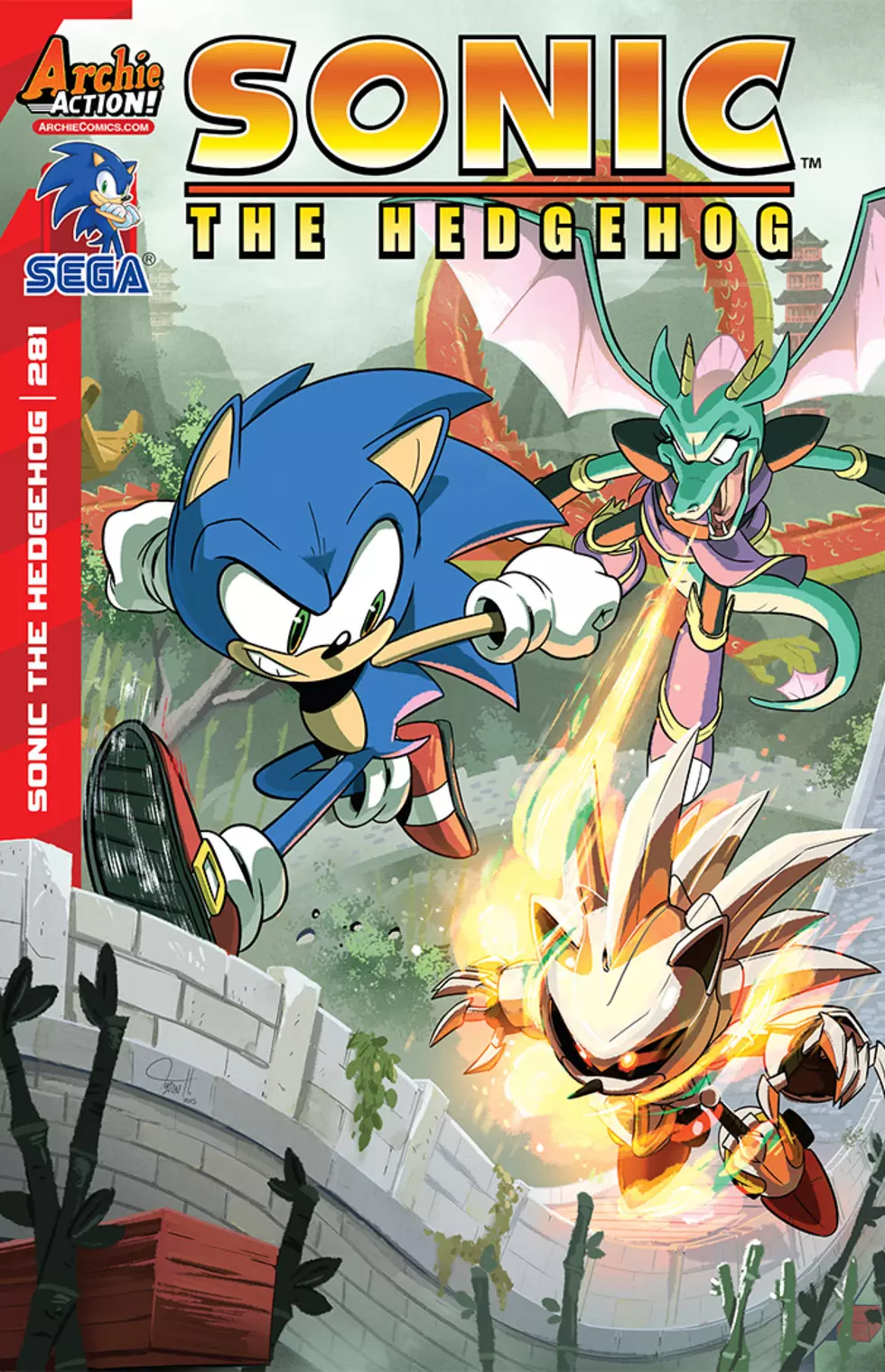 Sonic the Hedgehog #281 Features Two Turbo-Boosted Tales [Preview]
Archie
How do you make the adventures of Sonic the Hedgehog even more exciting? You double down on the action and adventure. That's just what Archie's been up to these past few issues, and that trend continues in Sonic the Hedgehog #281, which features two startling stories starring the Blue Blur and his Freedom Fighter friends.
First, you've got Sonic teaming up with a dragon to hunt down a Gaia Key before Metal Sonic can get his rusty hands on it. We've all seen Game of Thrones. I think we can guess how flame breath and metal mix. The results don't seem like they'd be in Metal Sonic's favor. Elsewhere, Tails and Bunnie work together to help a Key Guardian out of a sticky situation. If there's any duo that can get the job done, it's a fox with two tails and a cyborg rabbit.
Check out a preview of the dynamic double-stuffed issue below.
Here's the full solicitation from Archie:
SONIC THE HEDGEHOG #281
Script: Ian Flynn
Art: Jamal Peppers, Jennifer Hernandez, Terry Austin, John Workman & Gabriel Cassata
Sonic the Hedgehog #281 CVR A Reg: Tyson Hesse
Sonic the Hedgehog #281 CVR B Variant: Diana Skelly, Rick Bryant & Matt Herms

SONIC is SPEEDING down the Dragon Road in "Wings of Fire" Part One: Sonic and the Freedom Fighters travel to city-state of Chun-nan in search of more Gaia Keys! Dulcy the dragon is bringing all her might to help, but is her fledging team ready for end-of-the-world stakes? Could anyone really be? Then in "Homesick," Bunnie and Tails come to the aid of a Key Guardian in a time of crisis! Featuring Cover art by the totally-terrific Tyson Hesse and a special "Love Struck" variant by the super-expressive Diana Skelly!
On Sale Date: 5/11
32-page, full color comic
$3.99 U.S.