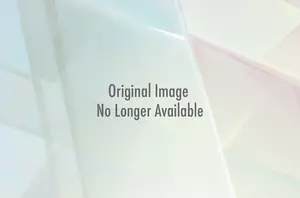 The Issue: X-Amining (and Re-X-Amining) X-Factor's Therapy Sessions [Mutant Week]
Welcome to The Issue, where we look at some of the strangest, most interesting and most distinctive single-issue comic stories ever to grace the medium. To mark the upcoming release of X-Men: Apocalypse, and the upcoming reveal of the top 100 X-Men of all time, we're also celebrating our own "Mutant Week" here at ComicsAlliance.
For the Mutant Week edition of The Issue, we're looking at two issues published nearly 15 years apart, in two completely separate runs with a largely different roster of characters, and a core concept that switched from government-sponsored superteam to mutant detective agency --- but it's the same title, the same writer, and almost exactly the same format. The books are X-Factor Vol 1 #87 and Vol 3 #13, "X-Aminations" and "Re-X-Aminations" --- or as they're more commonly known, those issues of Peter David's X-Factor where the team goes to therapy.
The entire X-Factor team, traumatised by recent events, are sent to receive counselling from a psychiatrist --- who, this being the Marvel Universe, is a green-haired, gamma-irradiated Hulk antagonist named Doc Samson. This makes perfect sense. Honestly, with the deaths and resurrections and time travel and shocking revelations your average mutant faces month in month out, this should probably be a more regular occurence.
Each issue gives us short snippets of each character's therapy session, as they spill their innermost secrets in turn to the doctor and reader alike. The result is akin to a play: a single set, little action, a small cast on stage one at a time as they deliver soliloquies. This format puts a pretty enormous weight on the art because, really, how do you make twenty-something pages of talking heads look interesting and dynamic?
The two art teams --- Joe Quesada with inker Al Milgrom and colorist Marie Javins on 1993's #87, and Pablo Raimondi with colours from Brian Reber on 2007's #13 --- tackle this challenge in very different ways.
Being mainly familiar with Quesada's latter-day covers work, I went into #87 expecting posed, musclebound heroes (as he draws on the fairly generic cover of this issue), but he actually pulls out some remarkably flexible and expressive work. 'Good acting' is one of those lines that we can trot out all too easily talking about comics art, but Quesada's pages really do feel like a one-man stage show.
Characters emote like they're playing to the audience sat right up in the nosebleeds, with larger-than-life gestures and body language that stretches from (in Quicksilver's case) the tip of their perfectly-coiffed hair to the bottom of their unlaced Air Jordans. David gives most characters a prop to fiddle with while they talk, and Quesada makes great stage business of every single one.
Pablo Raimondi, meanwhile, focuses on the space itself. While Quesada's backgrounds are minimalist --- an abstract darkness marked out by just two bits of set dressing, a huge window and a comfy chair --- Raimondi represents Samson's office as a more real space, one you could probably sketch out a floor plan of after reading.
It fits well with the mid-'00s cinematic realism of Brian Reber's colours, and creates an overall effect that's more independent movie than theatre. But most importatly, Raimondi seems to be hinting at an unseen story where Samson came into some pretty serious money between 1993 and 2007. Maybe he won a local lottery, or landed a book deal about his time with the Hulk, because apparently he's able to afford an absolutely cavernous office.
Combined with the decision --- in both issues --- to obscure the Doc's face, this puts extra distance between him and his patients, and the result is that #13 feels considerably less intimate than its predecessor, something that is underlined by Raimondi's choice of angles. He does some lovely work switching between close-ups and wide shots, but never holds on a character's face as uncomfortably long as Quesada does.
This might all sound like surface detail, but it's thematically important, because the throughline of both issues is the relationship between appearances and what lies beneath. Strong Guy reveals the pain that's covered up by his jokes; Monet chides the doctor for being surprised that such an attractive, outwardly confident woman could have suicidal thoughts; Rahne expresses her inner feelings through her furry Wolfsbane transformation. It's never more clear than at the end of #87, where team boss Val Cooper sums up every character based on surface impressions --- and, of course, gets them all completely wrong.
The rest of the weight of the issues' concept sits on Peter David's interpretations of each character. Fortunately, most of them connect very effectively with the reader.
The mess created by Rahne's abusive religious upbringing rings true because it's complex and splintered, stretching beyond the need for a replacement father figure and into repression of desire. Siryn's denial towards her father's death makes perfect sense in a world where Xavier fakes his death on a weekly basis and the Great Beyond seems to have a revolving door. The contrast between Madrox's ability to split into duplicates and his deep-seated loneliness is neat without feeling contrived.
And then there's Quicksilver, probably the highlight of both issues. The speedster expresses his frustration at being out of pace with the rest of the world, comparing it being "stood in line at a banking machine behind a person who didn't know how to use it." It's a great extrapolation of how having his powers would feel, exaggerating a familiar feeling into something super-sized.
Not all of the character studies land perfectly, though. Polaris' session in #87, where she reveals her body dysmorphia, is an interesting attempt to address the way superhero comics treat the female body --- especially given it was written nearly a quarter of a century ago --- but by modern standards, it's a bit of an awkward sledgehammer of a scene.
Especially icky is the capstone scene, where Polaris returns to the Doc's office unannounced and presents herself to him. In what seems like a horrifically unethical response, Samson takes this as invitation to comment on her body. It's treated as a punchline, and made worse by the art, which in both cases invites readers to stare at Polaris. Maybe it's meant to highlight how inappropriate her costume is, but it really feels like a case of Quesada having his cheesecake and eating it too.
Overall, though, these are a great series of character studies, with the therapy providing a handy plot device to expose the inner workings and motivations of the characters. But there's a major problem with using it too. Counselling is an ongoing process without any quick resolution, which doesn't fit the needs of a story, especially one that has to wrap things up in a single issue so it could move onto the next thing. Luckily, David's writing is smart enough not to wrap up every patient's problems in a neat little bow.
One part of the Polaris scenes that does really work is, on her rambling return to the office, Samson asking her, "Did we have a conversation that I missed...?". It implies the passage of time and her unseen mental processes between the two scenes, but that space is left open, to be filled in with our own interpretation.
At their best, this is the line that "X-Aminations" and "Re-X-Aminations" tread. They show us a side of the characters that would otherwise be difficult to get at, while leaving their conflicts unresolved. Which is kind of what any good piece of serialized storytelling should do.