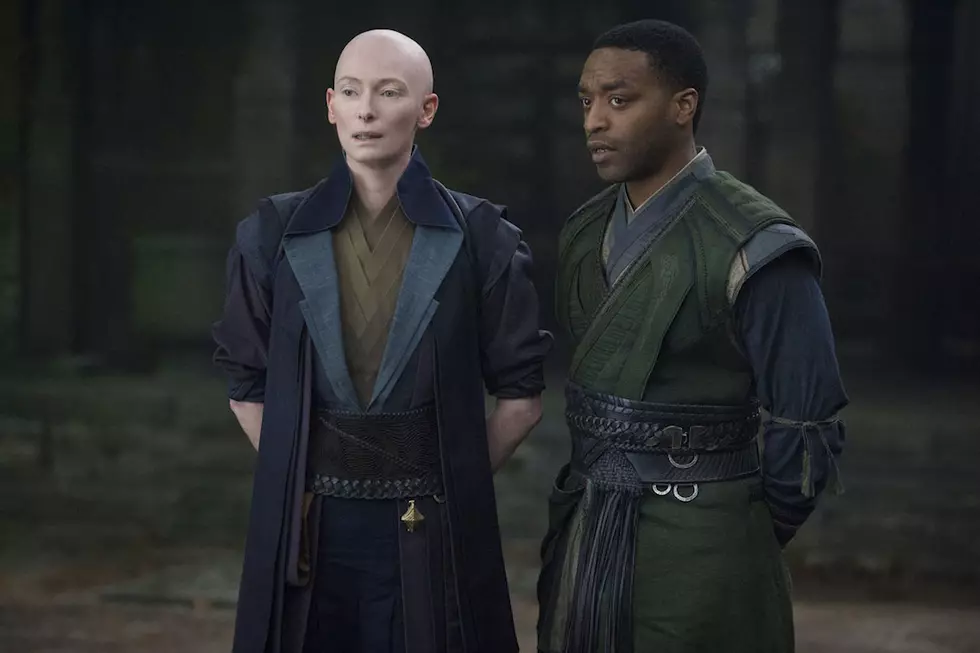 Tilda Swinton Wants to Make a 'Doctor Strange' Spinoff About the Ancient One
Marvel
I just had a lovely conversation with Tilda Swinton about Doctor Strange, the Marvel Cinematic Universe, and, of all things, her love of Talladega Nights. (It makes sense in context.) We'll bring you the full conversation a little bit closer to Doctor Strange's release date next month but in the meantime, here is one interesting tidbit: Swinton really wants to make a spinoff Strange film about her character, the Ancient One, the immortal teacher and master of the mystical arts who teaches Benedict Cumberbatch's Stephen Strange the ways of magic.
When I asked Swinton about the character's mysterious backstory, she replied:
I'm pretty confidently dropping hints in Kevin Feige's ear about a prequel, I'm constantly harassing him about that. I don't know if it'll get anywhere.
A few minutes later I followed up about the idea just to see how enthusiastic Swinton was about it. Was she actually pestering Kevin Feige? "Just leaving the odd hint," she said with a laugh. "Writing the odd note and putting it in his pocket. Writing lipstick messages in his mirror. Just seeing how far we get."
Cynical old me thinks it probably won't get too far, but the bottom line is Swinton had a great time making the movie, which suggests even if Rise of the Ancient One never comes to pass, we might see her pop up again elsewhere in the Marvel Cinematic Universe. "It's like being asked to join the circus," Swinton told me of the Marvel moviemaking experience. "It's just great. Nobody is working for Marvel who isn't a super-fan. And it's run by the biggest super-fan of them all."
Doctor Strange opens in theaters on November 4.