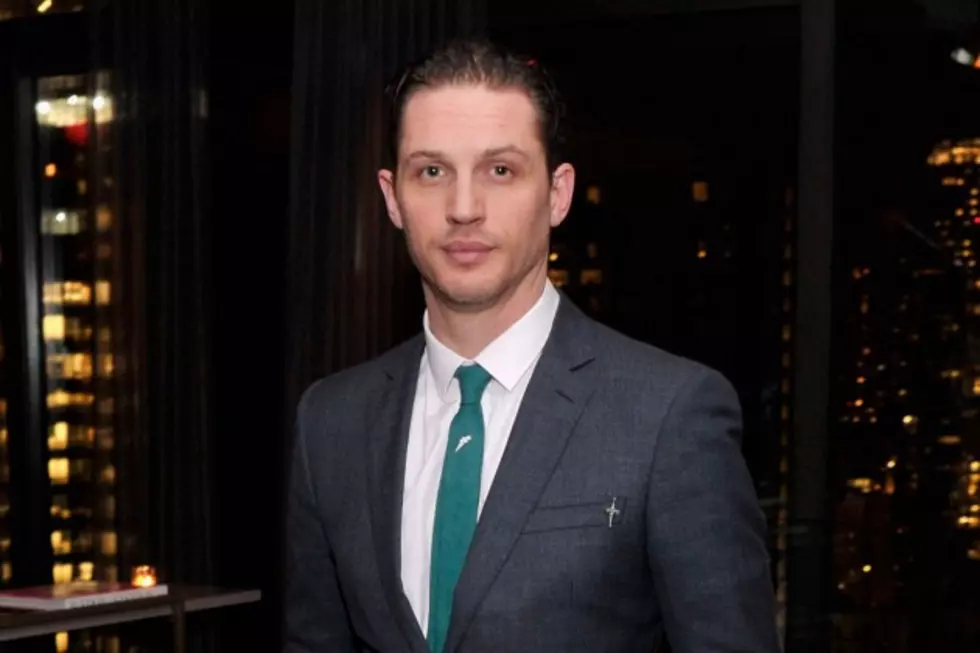 Man Down: Tom Hardy Drops Out of DC's 'Suicide Squad' Movie Before We Could Hear His Latest Accent
Getty Images
Tom Hardy was one of many high-profile actors who, last month, signed on to star in Warner Bros.' adaptation of the DC Comics title 'Suicide Squad'. His co-stars included Will Smith, Margot Robbie and Jared Leto as The Joker. But, the Squad will have to move on without its leader as Hardy has abruptly dropped out of the project.
The Hollywood Reporter says Hardy left the project this week because his current project, 'The Revenant' with Leonardo DiCaprio, is running over schedule and once he wraps, he'll be needed to promote 'Mad Max: Fury Road' (also a Warner Bros. movie). He would've played Rick Flagg, the de facto leader of the Suicide Squad who works alongside Amanda Waller, the government agent who organized the team. Flagg didn't have much in the way of superpowers and was simply an "elite soldier" who started working suicide missions once a tragedy wiped out his entire unit.
Now, Warner Bros. needs to find an actor willing to step in for Hardy, who can also lead their ambitious superhero project (their first following 'Batman vs. Superman'). Who could that person be? How about Jake Gyllenhaal? The Wrap reports Gyllenhaal is in talks to reunite with director 'Suicide Squad' director David Ayer on this film, after previously working together on 'End of Watch'.
For those still catching up, the rest of the 'Suicide Squad' cast shapes up like this:
Jared Leto, The Joker
Will Smith, Deadshot
Viola Davis, Amanda Waller
Margot Robbie, Harley Quinn
Jai Courtney, Captain Boomerang
Cara Delevingne, Enchantress
And, Jesse Eisenberg is also in talks to star in a supporting role as Lex Luthor. As indicated above, 'Suicide Squad' follows a group of comic book villains, who are given a shot at redemption by the U.S. government by going on dangerous missions (one might called them suicide missions...).
Despite Hardy's departure, 'Suicide Squad' is still reported to be on track towards its planned April start date in Toronto and its August 5, 2016 release date stays intact.