War Rocket Ajax #155: The Eisner Nominations Roundtable

The nominees for the 2013 Eisner Awards have been announced, so this week on War Rocket Ajax, it's a roundtable discussion of who got a nomination, who got snubbed, and what it all means for comics. To that end, we welcome ComicsAlliance contributors Dylan Todd and David Wolkin to the show, and you can listen right here at ComicsAlliance!War Rocket Ajax #155: Billy Corrigan and the Infinite Sadness

(WARNING: Contains NSFW language)
You can also stream the show using the player above, or download it in MP3 format from WarRocketAjax.com.

This week, Chris is complaining about having to play video games for his job because he's an awful person, which isn't news to anyone. Meanwhile, Matt wants you to know about this interesting but obscure new film, Jurassic Park. Plus, it's that time again, as we read the new issue of Justice League and throw some shade at She-Ra.
In our roundtable, we discuss a number of Eisner-related topics, including the perceived bias against superhero publishers, particularly DC:
DYLAN: Frank Santoro put up a blog post after Before Watchmen, where he essentially did a blacklist of creators who worked on the project and said that he wasn't going to purchase their work or support their projects in anyway, and honestly, if I was an Eisner judge, I don't know if I'd go so far as to make out a list, but... none of those comics were any good, were they? I think it's very telling that five out of the six books for Best Continuing Series are published by Image.

MATT: And the only one that is not is Hawkeye.

DAVID: The thing about "bias" is that you need to prefer one thing over an equally valid alternative, which would suggest that Before Watchmen is an equally valid alternative to actual good comics. My sense is that in a lot of them, the art is really fantastic, so perhaps there was merit based on that, but usually a comic needs to have a story to it.

MATT: If anyone got skipped over for this, it was Darwyn Cooke and Amanda Conner, the artists, but this notion that everyone who worked on Before Watchmen has been excluded from the Eisners should be put to rest by the fact that Darwyn Cooke is nominated. He's nominated for The Score, under Best Adaptation.

David: Is it possible that there's an unspoken policy about fan-fiction at the Eisners?

Plus, Chris is grouchy. Of course he is!
Please enjoy this sexy photograph of Sam Humphries:

Chris's Rec: Nicholas St. North and the Battle of the Nightmare King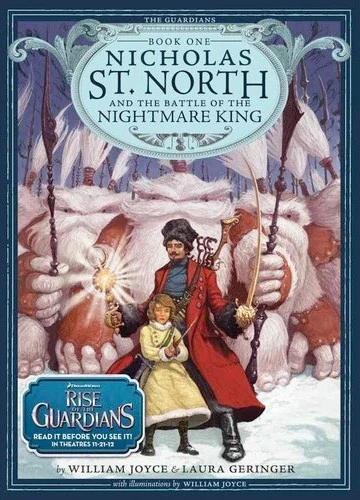 Matt's Rec: The Simpsons: Tapped Out
Justice League #19: "What happens is that 'Tower of Babel' was a really good story, and this is the dumber version of that, where someone goes into Batman's chest of drawers where he has his contingency plans in little metal briefcases with the logos of the people they can take out. You see Cyborg's logo, which is great, but Cyborg doesn't have a logo on his costume, which means that Batman either sat down and drew up a logo for Cyborg, or went to the graphic design department of WayneTech and had them do it."
Daredevil #25: "The big plot twist of this comic is the simplest thing. Anybody should've seen this plot twist coming, and it hit me like a ton of bricks. It should've been sitting right there in front of me, but it surprises Daredevil in the story and I wasn't expecting it either."
He-Man and the Masters of the Universe #1: "It's kind of a weird mix of making Masters of the Universe a little edgier and a little more for thirty year-olds, but it's also got relationships in it that I really like. The way that Giffen writes Teela is really good. She's confident, she's got a sassiness to her. She's constantly giving Prince Adam s**t. It's good."