Adam Hughes: 'All-Star Wonder Woman' is 'In a Coma on a High, Dark Shelf'
In a recent Comic Book Resources piece tracking what he very amusingly called "Comics' Most Notorious No-Shows," Chris Arrant observed that it has been six years since DC Comics announced All-Star Wonder Woman. First mentioned in 2006 along with All-Star Superman and All-Star Batman and Robin, the Boy Wonder, the Wonder Woman book was to be written and illustrated by Adam Hughes. The artist is famous for his unmatched vision of DC's amazon princess, as seen on a gorgeous run of Wonder Woman covers. That Hughes would be drawing not just cover artwork but interiors as well made All-Star Wonder Woman all the more exciting, and the project has taken on mythical status as one of those "missing masterpieces."
The artist confirms in a new interview that the project is on indefinite hold, citing not just a busy schedule but also economics.Following up on his previous remark -- "While not entirely dead, the project is in a coma on a high, dark shelf" -- Hughes told CBR that the financial realities of comics are such that he earns more on cover artwork and other non-sequential illustrations than he does drawing actual story pages, and that because he is not a fast artist, taking the time to draw comics would pose an economic hardship -- especially when confronted with challenges like medical bills and mortgage payments.
I would work on it, and then get sidetracked by single-illustration assignments, covers and such, because they pay faster. I'm really slow, and doing interior work that doesn't pay until you get lots of pages in the drawer isn't conducive to paying the bills. Especially when you're trying to buy your first home or your wife has a medical condition that requires a lot of money to take care of. "All-Star Wonder Woman" would get worked on in what is laughably referred to as my 'spare time.' I just ended up with less and less time to devote to it. Eventually, we all realized that it was taking forever, so we just all agreed to hold off on it 'til the time was right to do it properly.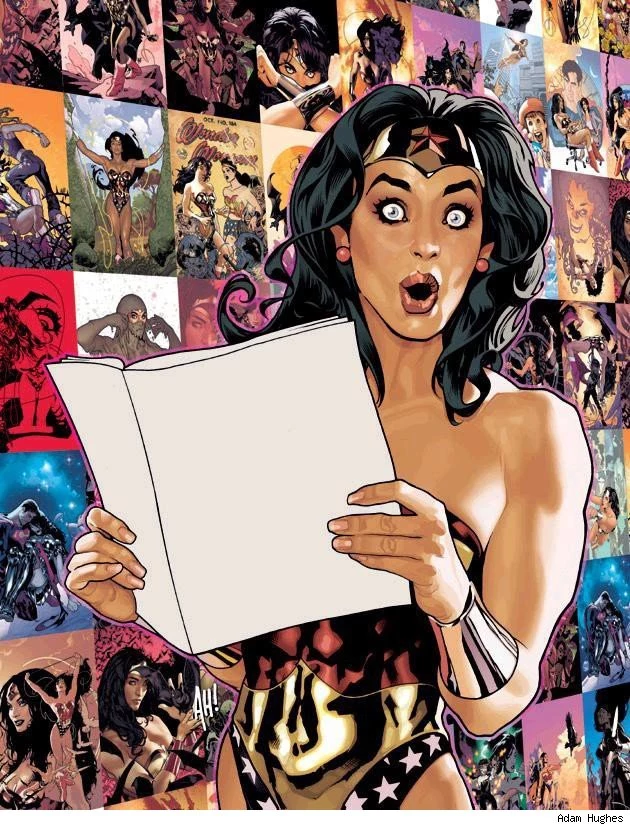 Hughes indicated that DC is still keen to see him finish the project and release it one day, but he fears that the collapse of the All-Star brand and the publisher's focus on the New 52 may have hurt ASWW's chances. The artist didn't mention DC's Earth One graphic novel line, but it seems to have provided an alternative to the All-Star periodical format and exists outside of the rest of the publisher's line. Earth One would seem to be a perfect home for whatever was to become All-Star Wonder Woman, but in any event let's all hope we get to see it eventually, as it would surely be one of the most beautiful superhero comics of all time.
For more from Hughes on the project -- including Geoff Johns' initial involvement -- as well as his career in general, check out the full interview at CBR.