Anthony Clark Works Comic Wizardry In His 'Adventure Time' #6 Backup [Preview] Though it's only in its sixth issue, Boom! Studios' ongoing Adventure Time series has already become one of comics' most notable showcases for talent fans know and love from the world of webcomics and social media. In addition to its regular creative team of writer Ryan North (Dinosaur Comics) and artists Shelli Paroline and Chris Houghton, the comic regularly features alternate covers and backup stories by beloved creators from the four corners of Comicdom, acting as a sort of all-ages anthology of awesomeness. In this week's Adventure Time #6, it's time for Anthony Clark (Nedroid, The Adventures of Dr. McNinja) to shine with a backup story titled, "Level 99." The tale definitely plays to Clark's strengths and sees Jake the dog cosplay as a Wizard in an effort to inspire his best bud Finn to tackle his latest video game challenge. If that's not enough, the issue also features covers by Houghton, James Lloyd, Dan Hipp and Steve Wolfhard. Check out the covers and three pages of Clark's backup story from Adventure Time #6 after the cut.From Boom's Official solicitation info:
THE FUN WILL NEVER END IN THIS HOT ALL-AGES SERIES! The awesome adventures of Finn, Jake, Marceline, Princess Bubblegum and the Ice King continue in the latest issue of this critically-acclaimed, on-going series!
Check out Adventure Time #6 covers and three pages of Anthony Clark's backup story, "Level 99," below:
[Click Images to Enlarge]
Cover A by Chris Houghton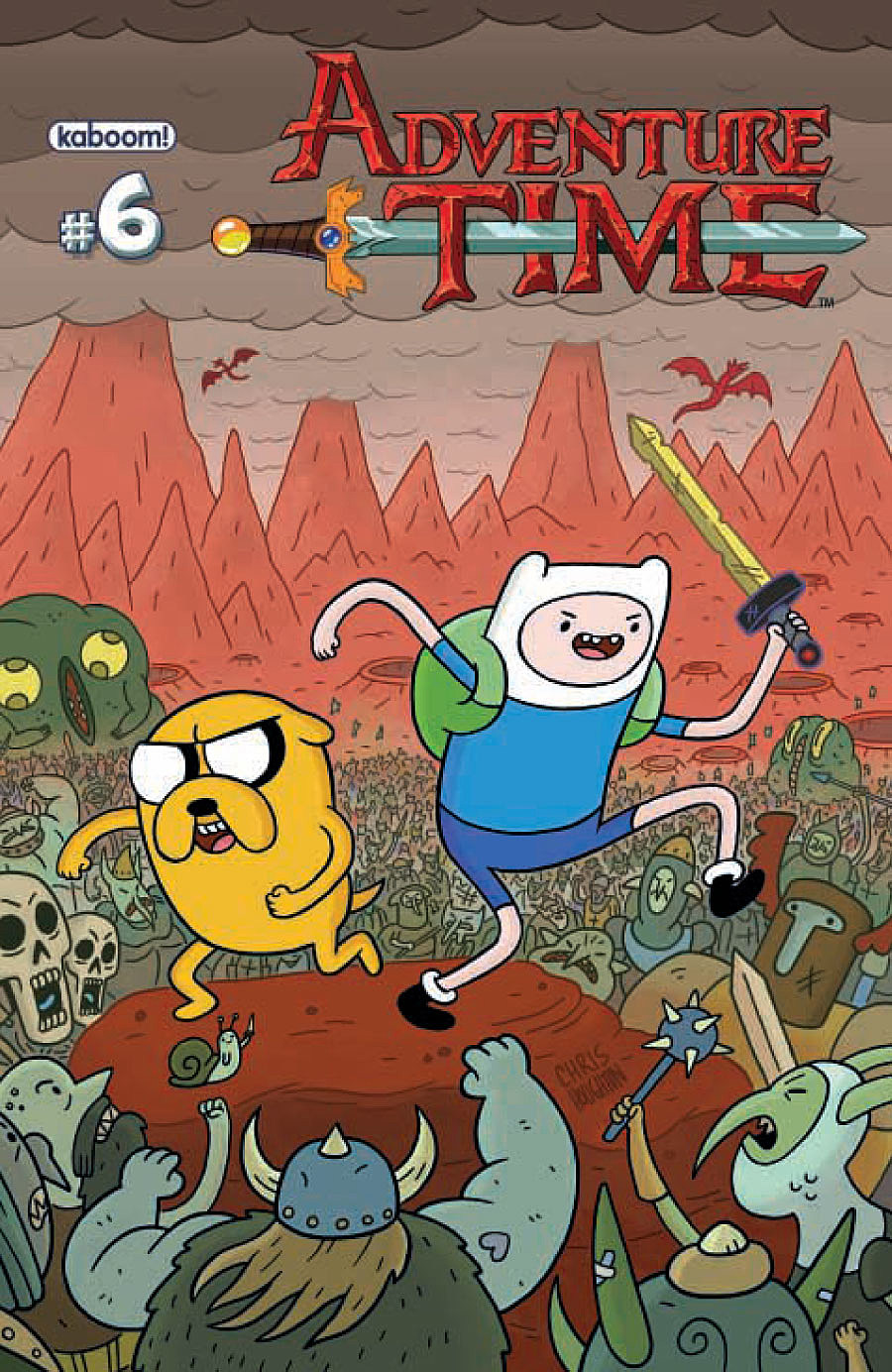 Cover B by James Lloyd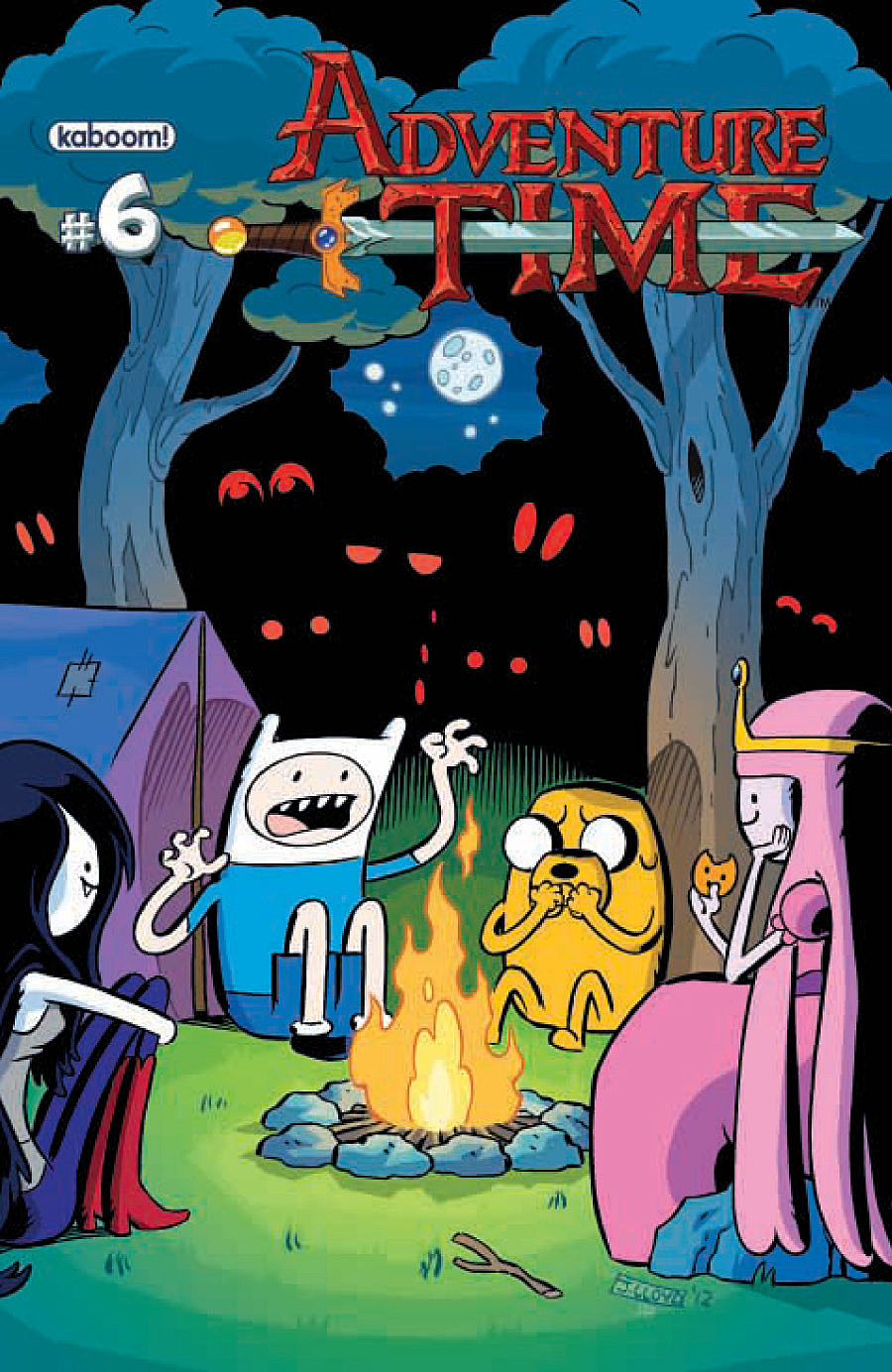 Cover C by Dan Hipp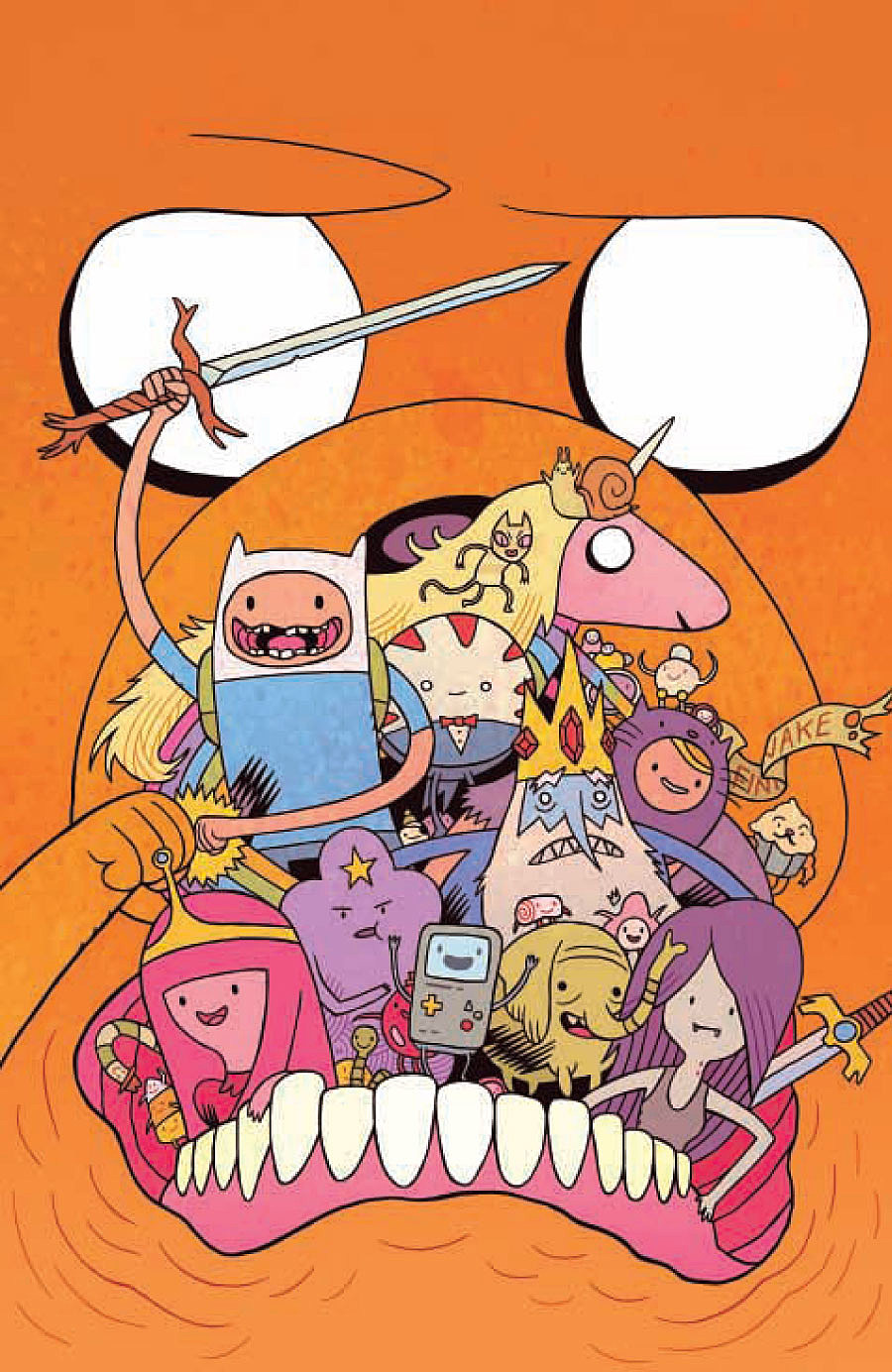 Cover D by Steve Wolfhard