'Adventure Time With Fionna & Cake' Comic Miniseries Coming In January From Boom! Studios
It looks like the mysterious teaser image of the female versions of Adventure Time's Finn and Jake that Boom! Studios sent us on Monday was indeed the sign of an ambitious project. Inspired by the intensely popular AT episode "Fionna & Cake," Boom! Studios is launching a fully gender-swapped Adventure Time With Fionna & Cake six-issue miniseries. Set to debut in January, Adventure Time With Fionna & Cake #1 will be written and illustrated by none other than the characters' creator and the AT cartoon storyboard artist Natasha Allegri and feature covers by AT comic veterans JAB, the team of Becky Dreistadt & Frank Gibson and more.From Boom! Studios' official synopsis:
FAN-FAVORITE ADVENTURE TIME SENSATIONS FIONNA & CAKE ARRIVE TO THE HIT ADVENTURE TIME COMIC! Join Cake the Cat and Fionna the Human in this totally algebraic new adventure, written and drawn by Fionna & Cake creator and ADVENTURE TIME storyboard artist Natasha Allegri! When Fionna rescues a feral flame boy from a pack of wild fire lions, it starts her on a quest she'll never forget... Don't miss out on this sure-to-be INSANELY popular new ADVENTURE TIME mini-series!
You can check out covers A and E from the upcoming Adventure Time With Fionna & Cake #1 below.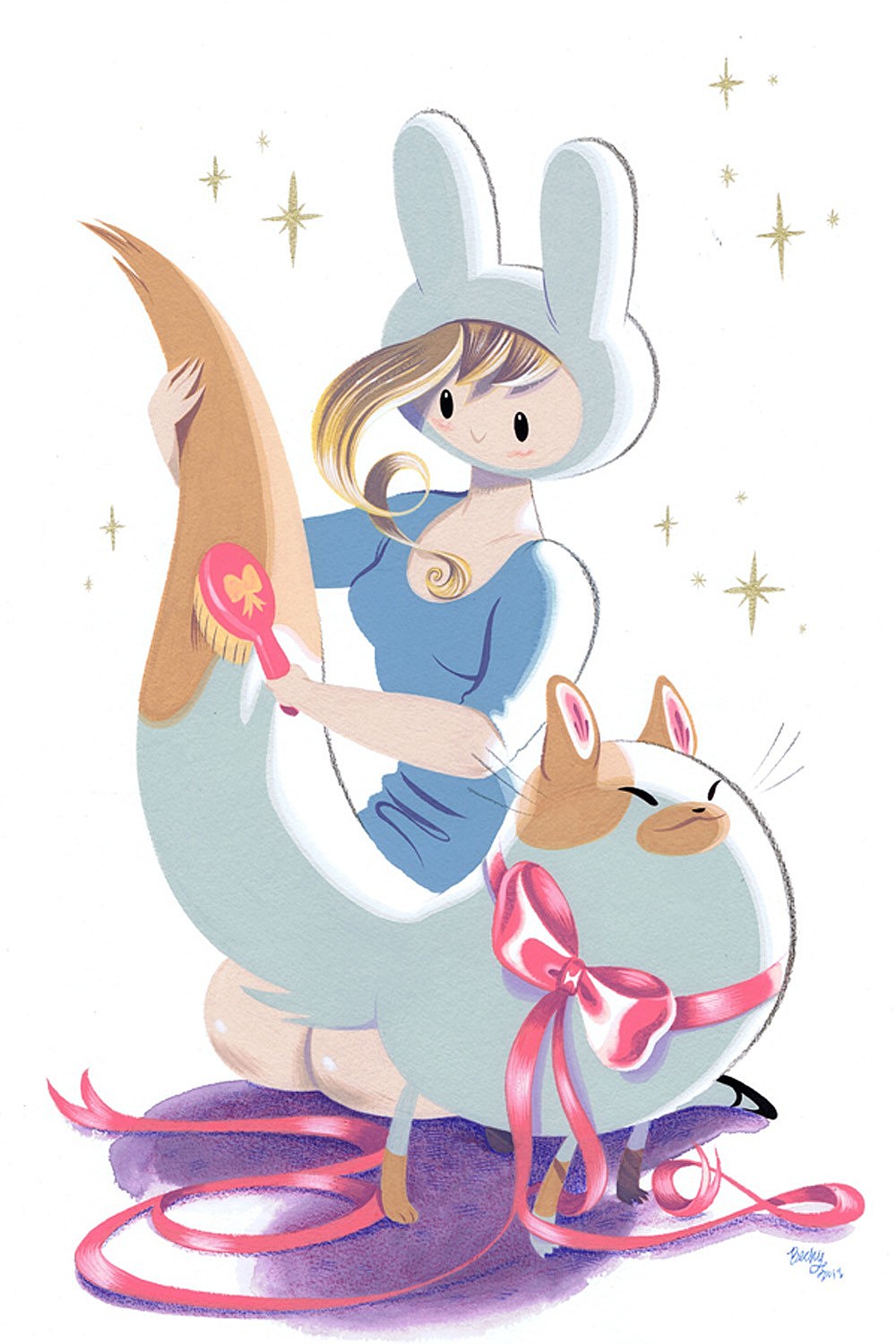 Cartoon Network's "Fionna & Cake" Clip