Andre's Footwear Collection Features Wonder Woman and Catwoman
French fashion designer André
launched a
new collection of high-end footwear inspired by DC Comics'
very own
Catwoman and Wonder Woman
. While DC Comics has done previous fashion collaborations with various brands and designers such as
Converse
, the André x DC Comics collaboration features upscale interpretations of both Wonder Woman and Catwoman's classic digs, in the same vein as
Colette's high fashion collection commemorating DC Comics' 75th Anniversary
last year.
Available only in Europe
and apparently not online, with prices ranging from 119€-159€ Euros (
approximately $164-$220
US dollars), the collection includes chic oxfords decked in Wonder Woman's color scheme with gold laces, the purr-fect pair of kitten heels (complete with cat whiskers on the heels!), a suede incarnation of Diana Prince's signature boots, and more!
Click the jump to check out the entire collection!
Diana, 119€ [also available in blue]


Olympe, 129€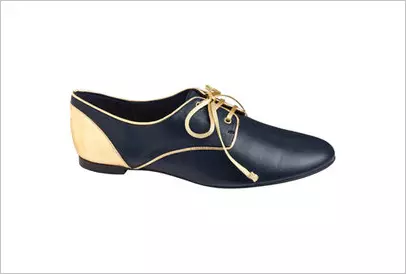 Amazone, 129€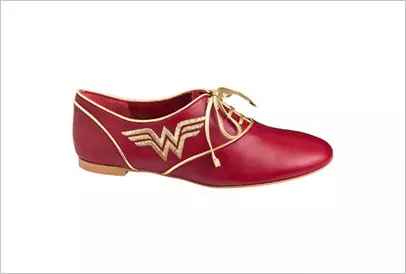 Wonder Woman, 159€


Catwoman, 129€


Gotham, 119€


The Cat, 129€


Selina, 159€