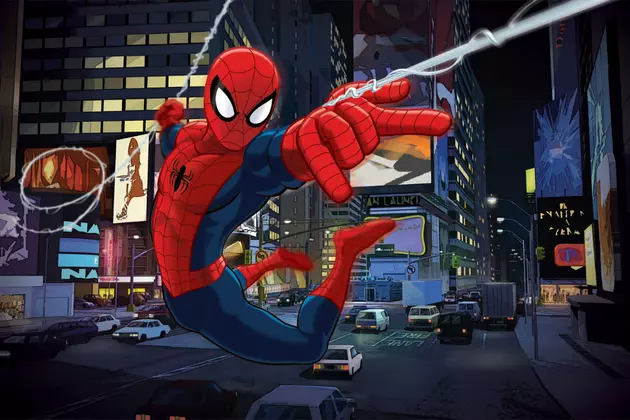 Animated 'Spider-Man' Movie Finds New Director as Sony Preps Animated Slate
Disney
The Hollywood Reporter has a new article about a bunch of animated content coming in the years ahead from Sony Pictures. The biggest news of the bunch is the director on the animated Spider-Man movie that was originally announced as a Phil Lord and Chris Miller joint last year. Lord wrote the movie's screenplay, without Miller apparently, but both are still aboard the project as producers. Replacing them as director(s) is Bob Persichetti, an animator who was the head of story on Puss in Boots and The Little Prince. As for the rumor that this Spider-Man would focus on Miles Morales, the half-black and half Hispanic teenager who replaced Peter Parker in the comic series Ultimate Spider-Man, THR says "the company was mum on rumors." The animated Spider-Man is on course for a December 21, 2018 release.
Also announced today: Sony will move ahead with a third film in the Hotel Transylvania series, with Genndy Tartakovsky returning to direct. Adam Sandler, Selena Gomez, and Andy Samberg will all return to provide voices for the sequel as well. And next spring, Sony will release a fully animated Smurfs movie, Smurfs: The Lost Village. There's also a "faith-based" cartoon called The Star about "a small but brave donkey and his animal friends" who become heroes of the first Christmas. Last and almost certainly least the movie based on emoji, which is now called Emojimovie: Express Yourself, hits theaters next summer. This paean to free speech and smiley-faced poops opens in August 2017. If only there was an emoji to capture my feelings about this moment.
There's also a new Ghostbusters TV cartoon in the works called Ecto Force, which will chronicle the adventures of Ghostbusters in the far-flung year of 2050. I can't wait to see what the internet of the future makes of this show!