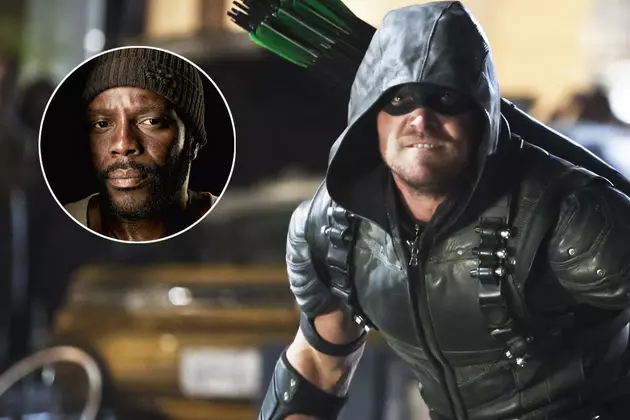 'Arrow' Season 5 Casts 'Wire' Alum Chad Coleman as New Baddie 'Tobias'
The CW / AMC
Arrow Season 5 certainly made waves with its intent to cast a villain cut from the cloth of The Wire iron Stringer Bell, but who knew they'd go right to the source? The fifth season of DC's emerald archer drama has tapped Wire and Walking Dead alum Chad Coleman for a majorly bad role, uniting all of Star City's criminals.
Adding to the day's news of Arrow additions for Season 5, IGN reveals that Coleman will appear first in the Season 5 premiere as Tobias Church, described as "an imposing gangster looking to unite the various criminal enterprises in Star City under his own singular command." Prior casting reports for an "Anton Church" called for an actor with the physical imposition of Jason Momoa, likening the role both to an "apex predator" and Coleman's own Wire co-star Idris Elba's Stringer Bell.
We'll likely hear more of Arrow Season 5 on the road to Comic-Con 2016, but what make we of the new heroes and villains joining the ranks?
Check Out 100 TV Facts You May Not Know!