The 8 Biggest Comic Book News Stories of 2010
digg_url = 'http://comicsalliance.com/2010/12/28/biggest-comic-books-news-2010/';
tweetmeme_url = 'http://comicsalliance.com/2010/12/28/biggest-comic-books-news-2010/'; tweetmeme_source = 'comicsalliance';
This was a tumultuous and paradoxical year for the comic book industry, particularly the areas we like to cover here at ComicsAlliance. The most talked about topics were those having to do with pronounced growth and irreversible change, both positive and negative -- sometimes simultaneously.
American comics made a firm yet perhaps too polite embrace of digital distribution, while sales of print periodicals, many priced at $3.99, dropped below 100 thousand sold per month. A major creator made major news about his most major creation; what was thought to be the safest, most old fashioned comics publisher boldly positioned itself on the right side of history; fanboys and fangirls, sometimes decried by their idols as the most spiteful and provincial of audiences, banded together to humiliate and drive away what could very well be a force of genuine evil; in the hands of the most acclaimed director and the most popular musicians in the world, one of comics' most beloved characters found himself the focus of the biggest show business disaster in living memory; a brand that defined a generation's love of comics died a victim of its own success; a seemingly unpalatable black-and-white indie comic book full in equal measures of talking heads and unforgettable ultra-violence became a record-breaking television sensation; and a lot of people dressed up as superheroes and had sex on camera.
After the jump, you'll find our review of the biggest comics news stories of 2010.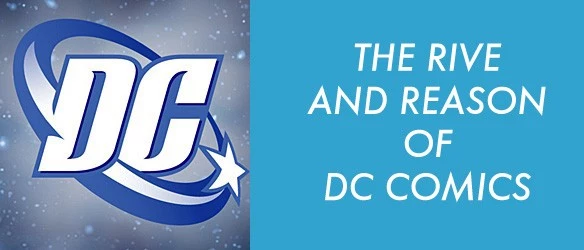 The new order of DC Comics began at the tail-end of 2009, when Paul Levitz stepped down as President and Publisher and returned to strictly creative work after many years as DC's chief executive. DC Entertainment was created to envelope DC Comics and its associated brands, and was placed under the control of Diane Nelson. The consequences of those changes didn't manifest in earnest until 2010, when former DC Universe Executive Editor Dan DiDio was elevated to Co-Publisher along with Jim Lee, the influential artist whose work at DC had made some of the company's biggest modern successes. If Lee was DC's most important artist, his writing counterpart was Geoff Johns, whose reverence for the legacy of DC's iconic characters had defined most of the company's superhero line. Johns was promoted to Chief Creative Officer to oversee the development of DC's characters for film, television and other media. Former Marvel Editor-in-Chief Bob Harras assumed the Editor-in-Chief role at DC.
Unfortunately, you can't rebuild the multiverse without breaking a few Earths. DC closed down its CMX manga imprint in July, citing difficulty in the marketplace. DC's interesting webcomics experiment, Zuda, which had published the award-winning Bayou by Jeremy Love as well as the critical hit High Moon, was also shuttered. Most depressingly, WildStorm was also lost. Founded by Jim Lee as one of the original Image Comics studios and later sold to DC, WildStorm -- and its The Authority in particular -- genuinely redefined the superhero genre and addicted a generation of readers to the comics medium. The ramifications of WildStorm's approach to storytelling and artwork influenced virtually everything that came later, most notably the launch of Marvel's Ultimate line. Eventually WildStorm found itself without purpose in a market it had forever changed.
And, of course, such monumental restructuring inevitably comes with personnel sacrifices. A dedication to extra-comics media necessitated that all of DC's operations -- save for publishing -- begin a move to Los Angeles, with dozens of employees either relocating or losing their jobs as DC Entertainment solidifies into its final form.
It remains to be seen how DC Comics' transmogrification will affect the comic reader's experience. What we do know is that in 2010, the writer who made Batwoman such a breakout hit, Greg Rucka, left DC Comics, apparently never to return. The company has suggested it intends to reclaim some of the characters that have lived for years under the mature readers Vertigo banner. But on the more positive side, developments in the Batman line would seem to hint at a more creator-driven DC Universe with reading options for every kind of fan. What at first seemed like a strange initiative, the original graphic novel Superman: Earth One became a massive mainstream hit for DC, and will spawn a sequel and a similar approach with Batman. Perhaps most intriguingly, much of the WildStorm staff has been repurposed as DC Digital, whose mandate is to develop and deploy DC Comics content in the digital space.
After that 2010, it doesn't seem possible that DC can have anything but a relatively boring 2011. But let's hope not.
While a number of publishers both big and small had previously experimented with digital distribution -- Marvel's web-based Digital Comics Unlimited and BOOM! Studios' making new comics readable on MySpace Comic Books the day they went on sale in stores are two schemes that made waves in the past -- it wasn't until 2010 that what we now refer to naturally as "digital comics" became a "tangible" thing.
comiXology obviously ruled the market of 2010, signing deals with Marvel and DC Comics to distribute their material on Apple's hugely popular iOS devices like the iPad. That handsome tablet computer's launch in January kicked off 2010 in a major way for digital comics, given the obviousness of a happy marriage between the two. Already a player in the iPhone space and recently made available for Android, comiXology put forth a demonstrably effective model whereby users could discover, purchase and read comics across the various platforms the company supports. Additionally, comiXology released a set of developer tools for small publishers and indie creators to use in preparing their comics for sale in comiXology apps.
The system is not flawless. Like all iOS app vendors, comiXology -- as well as iVerse, Panelfly and other digital comics retailers -- is to some degree shackled by the allegedly unhelpful requirements of the iTunes Apps Store and Apple's aesthetic whims. There is also some concern about the effectiveness of the "branded app" model that comiXology's pioneered, where publishers like Marvel, DC, BOOM! Studios, Image and more make their material available in digital stores that can be accessed separately (although all the material is available in the plain old Comics by comiXology store).
Other retailers like Graphic.ly and LongBox offer comics from a variety of publishers and platforms, but some comic book companies have taken aggressive steps of their own to make comics available digitally. BOOM! Studios may be the most pro-active in the digital space, working with comiXology, iverse, Graphic.ly, Panelfly and MyDigitalComics.com to make its entire catalogue available online. Dark Horse has taken the digital challenge further and developed an in-house distribution system that will debut in January, with some titles releasing day-and-date with their print counterparts and at the highly competitive price point of $1.49 (most digital comics are $2.00 or more).
While there remains much to be said, innovated and even excised in the realm of digital comics -- and our own David Brothers has done an amazing job of discussing it in his Digital December series -- what is most encouraging about the digital marketplace is the fact that in 2010, when graphic novel sales fell an estimated 20%, digital comics sales increased over 1000%. This space has the potential to completely change the secluded nature of the comic book industry and the financial realities of those who work in it by making comics available to millions of new readers, and it something we will be watching extremely closely in 2011.
That we're documenting on a comic book website what might be the most disastrous saga in musical theatre history is something we'd never have predicted when the notion of a Spider-Man Broadway show was first uttered so many years ago. The visionary Lion King director Julie Taymor? Music by staggeringly popular dad-rockers Bono and The Edge? One of the most enduring superheroes of all time? On paper, success seemed assured, but at virtually every stage of development, the Spider-Man musical appeared increasingly destined to fail.
First the title: Turn Off the Dark. What does that even mean? Then the budget: a startling $65 million, well beyond the cost of any other Broadway musical. Then "Boy Falls from the Sky" by U2: Rotten. Then an astonishing series of photographs from Annie Leibovitz -- the world's most famous photographer, whose presence added another unintentionally ghastly layer of excess to this eight-legged monster of a musical -- revealed just how insane this thing was going to look.
Calamity became inevitable when it was decided to translate Spider-Man's comic book action to 3D space by way of radical stunt work and dubious technology that would frighten even the most French of Cirque du Soleil performers. Stories of maimed actors and terrified audience members have been commonplace since rehearsals and preview performances began, finally compelling the Actors Equity union to temporarily shut down production of Turn Off the Dark while the Broadway community called for Taymor's head.
Indeed, the story of Spider-Man Turn Off the Dark's journey from conception to premiere has already eclipsed the narrative in the musical itself, as made plain in a recent video from Taiwanese animators Next Media.This would seem to preclude Taymor and U2's work from ever being fairly considered on its own merits, as our own Brian Childs tried very hard to do in his review of a preview performance this month. The official curtain drop has been repeatedly delayed as more actors are sent to Bellevue Hospital with broken ribs and so forth, and is presently scheduled to launch properly in February 2011. Our thoughts are with the family and loved ones of everybody involved as production goes forward.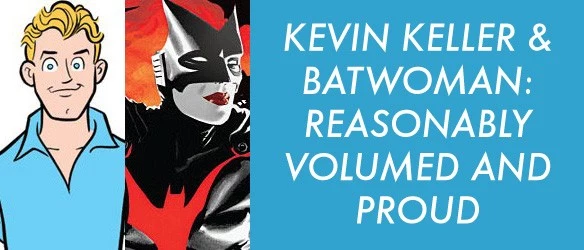 While most of us were bemoaning the fact that we were in the second decade of the 21st century and there still wasn't an openly homosexual main character in any major American comic books, much less starring in their own series, the least likely of parties strolled casually by with the best possible approach to the issue: just f*cking do it.
Generally perceived to be safe, inoffensive and otherwise benign, Archie Comics become something of a heroic force in its unsensational presentation of Kevin Keller, a gay character who embodied all of those relaxed qualities -- but in the best possible senses. There was no in-story controversy surrounding Kevin's arrival at Riverdale High, not beyond the highly Archie-appropriate girl-falls-for-the-gay-dude-she-thinks-is-straight plot. Created by Dan Parent, Kevin is not depicted as anything alien or strange or tortured or confused, but rather just one of the gang. Indeed, he participated in a burger-eating contest with Jughead, is a comic book geek and an aspiring journalist? What could be more awesome?
Elegant in its simplicity, Archie Comics' non-strategy strategy for Kevin Keller worked. The character has been a huge hit with existing readers and has brought new fans to the venerable American franchise. As such, Kevin will star in his own miniseries, the success of which will determine whether he's awarded his own ongoing title.
Batwoman's journey to the forefront was not nearly as direct as Kevin Keller's, but was no less important. The lesbian superhero Kate Kane was introduced in 2006 but made a commercial and critical smash in 2009's "Elegy" storyline in Detective Comics, DC's longest running series. It was there that Greg Rucka and J.H. Williams III presented a truly captivating superhero character who beyond just "happening to be gay," was depicted actively participating in romantic activities as standard as kissing and dancing that theretofore had been exclusively reserved for heterosexual characters.
Still, Batwoman's story was confined to the Detective Comics title, which, while significant, lacked the symbolic oomph of an actual Batwoman title. That finally changed in 2010, when "Elegy" was rereleased as Batwoman: Elegy, and J.H. Williams III returned to the character in Batwoman #0. Sadly, Greg Rucka had since departed DC Comics, but Williams brought with him Amy Reeder, a brilliant female illustrator whose work had helped make Vertigo's Madame Xanadu an Eisner-nominated critical success, thus increasing Batwoman's on- and off-page girl power quotient exponentially.
The adventures of Kevin Keller and Batwoman will continue in 2011, and will hopefully be just two of many gay characters to make themselves visible in mainstream comics.
Comic book luminary Grant Morrison has
spoken often
of the idea that superhero fiction can be employed to have a positive impact on the real world by promoting values that readers take with them into their daily lives. It's not a joke that we live in a society where fear, hatred and violence are depressingly commonplace, but Morrison believes that escapist fiction doesn't have to merely facilitate an escape; that we can take the lessons of Superman, for example, and witness with our own eyes how they can change the world.
While perhaps not exactly what Mr. Morrison had in mind (or maybe it was?), that is what happened this past summer when fans of superheroes and genre fiction assembled to repel what many would say is a genuine (if pathetic) force of evil in America, the Westboro Baptist Church, and they did so with a paradoxically peaceful raucousness that exemplified the best qualities of geek culture.
Infamous for its grotesque "God hates fags" displays at the funerals of American soldiers, the Westboro group announced its intention to stage a similarly vulgar protest at 2010's Comic-Con International in San Diego. The reason? Idolatry, specifically the "worship" of mankind's own creations, namely superheroes, rather than Phelps' dark vision of a god. In a statement, Westboro said the destruction of America was imminent and suggested that the predicament was hastened by comics fans' devotion to Batman and Superman.
Comics writers Matt Fraction and Kelly Sue DeConnick sponsored the God Loves Batman charity drive, which encouraged Comic-Con goers to ignore the Westboro protesters and instead donate money to charities Fred Phelps would find objectionable, and in his name. The initiative was successful and undertaken in an admirably non-aggressive spirit, but the vileness of Phelps and his group was too much for some of us to ignore, even in the name of charity.
Indeed, Comic-Con attendees were prepared for Phelps' minions in July. Completely independently of each other, geeks including Gail Simone made their way to the protest site to stage a counter-demonstration, one characterized by cosplay and uniformly hilarious homemade signs. As someone who was there, I can tell you the feeling of mutual respect and togetherness among the counter-protesters was electrifying. We outnumbered the sad group of "God hates fags" sign-carriers by the dozens, and the event quickly became more of a party than anything else. The Westboro people were used to fierce anger and violence in response to their presence, and it was obvious to us they were confused and frightened by our joyous noises and ferocious mockery. The city of San Diego provided the hate group with police protection, but it was hardly necessary. As Morrison would not doubt agree, love was stronger than hate, and the Westboro group retreated their posts in disgrace.
The spectacularly nerdy good vs. evil event made national news, and was very arguably the best thing that ever happened at Comic-Con.
Never one to do something plain or straightforward, Alan Moore made big comic book news by discussing a project he didn't actually do -- a sequel or prequel to Watchmen, his brilliant and influential graphic novel with Dave Gibbons. In an interview with Wired, Moore claimed that DC Comics offered him "the rights" to Watchmen in exchange for his participation or at least blessing to create ancillary stories featuring his and Gibbons' characters, which are owned by DC.
DC Co-Publishers Dan DiDio and Jim Lee did not confirm or deny Moore's account, saying only that should new Watchmen stories be created, DC would naturally discuss them with Moore and Gibbons first. It remains unclear when exactly this alleged proposal was made -- was it before or after DC printed over 1 million new copies of the book in anticipation of the Warner Bros. film adaptation? -- but in any case, Moore rejected the offer with prejudice and thus contributed one more chapter to his seemingly endless book of comic book grievances.
Beyond the tantalizing gossip, comics fans and press were galvanized by the first public statement about new Watchmen comics, even if no such comics were forthcoming. Perhaps more than any other comics work, Watchmen is sacrosanct in the eyes of readers, and even a relatively slavish film adaptation was not well received by fans or Moore himself (although Gibbons liked it). If nothing else, the sensation over what is almost a non-story demonstrates why DC Comics has yet to revisit the world of Watchmen.

Perhaps it is obvious in retrospect, but few people anticipated the phenomenal success of The Walking Dead television series. Certainly, hopes were high when the project was announced: one of Image Comics' most consistently successful black-and-white books was to be presented as a television show on AMC, whose reputation for sophisticated material was assured in the wake of Mad Men and Breaking Bad. Prospects for success were better still with venerable filmmaker Frank Darabont behind the show, and co-creator Robert Kirkman producing as well. But it was still a surprise when the series premiere broke AMC ratings records, was renewed for a second season after just two episodes, and was the most watched basic cable series in the coveted 18-49-year-old demographic.
That a creator-owned black-and-white indie comic book featuring gruesome violence and what many have described as "a lot of talking heads" can become such a success in its own right is a very encouraging thing for the comics industry, whose lack of variety has been criticized for years. But that The Walking Dead's translation to mass-media retained the spirit of the book and gained an even larger audience is also truly great, especially in an economic climate where independent creators have come to depend on media rights money to offset the shrinking periodicals market.
For some terrible reason, people are spending a lot of money making films where people dress up in expensive costumes that are similar to but legally distinct from those worn by our favorite childhood superheroes and proceed to f*ck each other. There's three from Vivid Entertainment alone: Superman XXX: A Porn Parody, Batman XXX: A Porn Parody, and The Incredible Hulk: A XXX Parody. Unfortunately, pornographic Justice League and Wonder Woman "parodies" are on the way, and who knows what horrors are to follow?
What makes these pornographic send-ups especially depressing is the verisimilitude with which they're created. It's obvious from the quickest of guilt-laden glances at this depraved material that its producers are just as enamored with the source material as we are, probably more so than the creators of the non-pornographic film versions. Indeed, as demonstrated in an unintentionally hilarious Boogie Nights-esque behind-the-scenes video, director Axel Braun's unspeakably vulgar depiction of Superman was made with extreme reverence for Richard Donner's Superman: The Movie. Amazingly, some blogs (which we will not link you to because we know you're just not that kind of person) have written that the trailers for Pron: Legacy suggest the pornographic film will eclipse the story and overall quality of the original Tron.
Obviously, we as a society find ourselves in this dreadful way for reasons two-fold: someone (*cough*you*cough*) is buying these films and someone (*cough*us*cough*) is writing a lot of blogs about them. We'd promise to be more virtuous in the new year, but we don't see how that's possible when there's a new Batman film called The Dark Knight Rises.