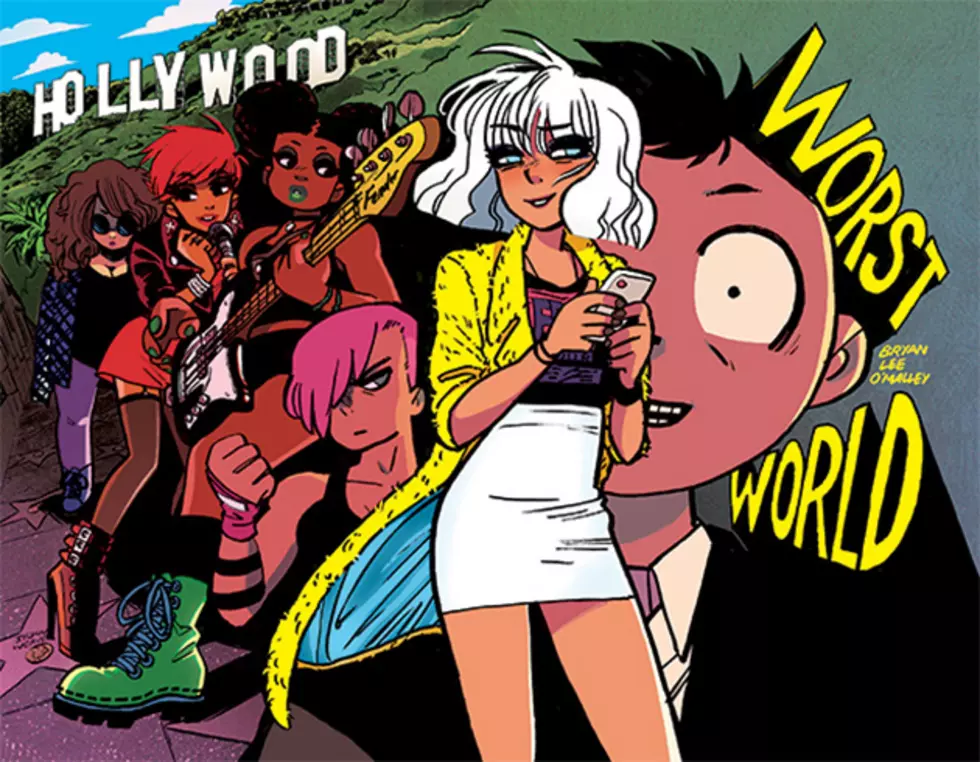 Bryan Lee O'Malley Announces 'Worst World', A New Trilogy Of Graphic Novels [SDCC 2016]
Bryan Lee O'Malley
Bryan Lee O'Malley is a creator who is always worth paying attention to whenever he announce a new project, especially to see his evolution as both a writer and an artist following the conclusion of the Scott Pilgrim series. This coming year looks to be an especially prolific one for the creator, with his Image Comics ongoing Snotgirl, with artist Leslie Hung, due to arrive very shortly, and now the announcement of a new trilogy of original graphic novels titled Worst World.
Unveiled today via Entertainment Weekly, Worst World will be a trilogy of new original graphic novels set to be published via Ballantine Books. Each installment is said to clock in at over three hundred pages, and follows a thirty-something named Benny and a twenty-something named Aubrey in modern-day Los Angeles. Judging by the SDCC-exclusive print, it seems to offer a return to a Scott Pilgrim style of cartooning, as opposed the more subdued approach of Seconds.
O'Malley usually takes several years between new graphic novels, so the announcement of a trilogy is cause for celebration for his many devoted fans. While other details are scarce right now, it is known that Worst World reunites O'Malley with his collaborators, art assistant Jason Fischer, and colorist Nathan Fairbairn, who previously worked with him on Seconds.
O'Malley will be on hand at San Diego Comic Con signing copies of the Worst World print pictured above, and it's possible that more information about the series will emerge then.