Cartoon Network's 2013 Slate Includes New Powerpuff Girls, Batman and Teen Titans; No Green Lantern or Young Justice

Ahead of its presentation to advertisers and promotional partners -- known in television as "upfronts" -- Cartoon Network confirmed what new and returning series will be on the slate for the 2013 and 2014 seasons. While such ComicsAlliance favorites as Adventure Time and Regular Show will return with new seasons and specials, it seems we'll not see new installments of Green Lantern: The Animated Series or Young Justice. But in happier superhero news, Cartoon Network announced the long awaited return of the Powerpuff Girls in a new CG-animated special, and the much anticipated Beware the Batman and Teen Titans Go! will finally make their premieres later this year.

Based on the original Cartoon Network series created by Craig McCracken, the new Powerpuff Girls special is a "re-imagined" and "redesigned" take on the immensely popular super-heroine sisters made of sugar, spice, everything nice and a dash of Chemical X. The first PPG cartoon animated in CG, the special is directed by animation veteran Dave Smith and features the art direction of the amazing Kevin Dart. The only image released so far is a radical departure from the visual style innovated by McCracken and his team during the Powerpuff Girls' original 1998-2005 run, but the series' original voice cast will reprise their roles as Blossom, Bubbles and Buttercup when the special broadcasts later this year.
Created by Greg Weisman and Brandon Vietti, Young Justice debuted in 2011 and quickly became a favorite among fans of the DC Comics superheroes upon which it is based. The series uses a diverse cast of sidekicks as a way of introducing and adapting a vast number of characters, concepts and stories from the comic book source material, almost like an animated adaptation of the DC Universe itself. In numerous cases, Young Justice has surpassed the comics in demonstrating the dramatic viability of teen "legacy" heroes that some DC Comics readers (like myself, with respect to some of them) had previously dismissed as superfluous or otherwise inferior to their original inspirations. Cartoon Network's press release does not mention the specific fate of Young Justice, but a two-season run is increasingly typical in children's animation. Should the series not return, it will doubtlessly be remembered alongside the best of Warner Bros. Animation's long list of DC Comics cartoons.
Whatever happens with Young Justice, that series enjoyed some time in the sun. Some would argue that the same could not be said for Green Lantern: The Animated Series, whose first season was interrupted numerous times for various reasons, with months passing between some episodes. Overseen by a creative team including Giancarlo Volpe, Jim Krieg, Sam Liu and WB/DC animation legend Bruce Timm, the CG show is a sophisticatedly scripted and uncommonly well designed expression of the intergalactic peacekeeping force concept originally devised by John Broome and Gil Kane. A deft balance of serialized superhero drama and classic space adventure storytelling, every new episode of Green Lantern is better than the last. Worryingly, GL is not listed among Cartoon Network's returning series for the next 2013-2014 season.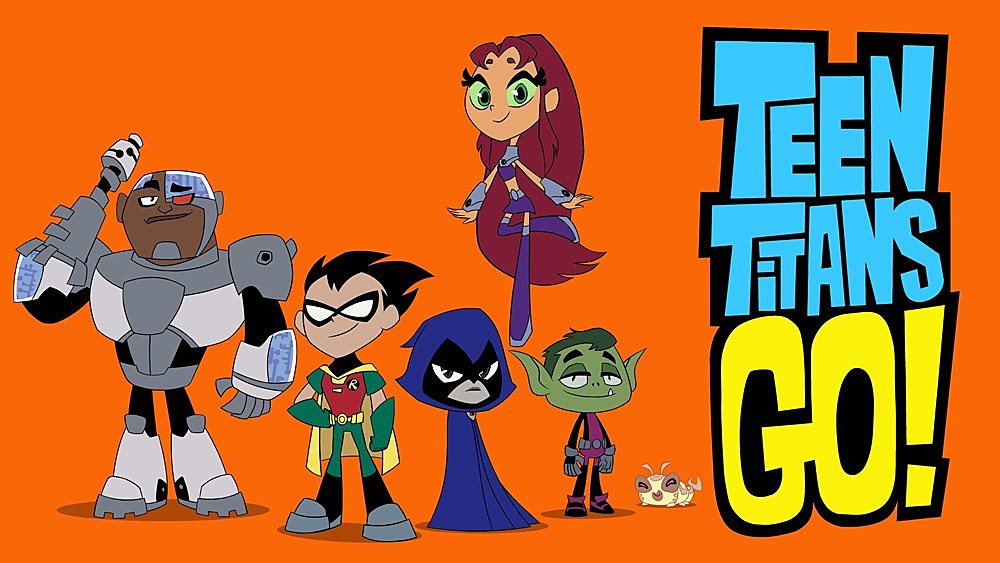 The previously announced Teen Titans Go! and Beware the Batman finish off the comics-related news from Cartoon Network's upfronts. Premiering in April, the former is a redesigned and more comedic take on the characters from WB's original Teen Titans series which ran from 2003-2006. Set to debut sometime in the summer, Beware the Batman is, if you like, said to be a more Dark Knight and less Brave and Bold expression of the enduringly popular superhero. The first Batman cartoon animated in CG, Beware the Batman was developed by Glen Murakami, who previously created the original Teen Titans animated show and worked on Superman: The Animated Series and Batman Beyond. Word on the street is that this series will come with some incredibly designed and choreographed fight sequences that will set it apart from other adventure shows, and feature numerous Batman villains not previously seen in an animated series (like Magpie and Professor Pyg). Both shows will live in the DC Nation block alongside Warner Bros.' beloved superhero shorts, also based on the DC Comics characters.