DC Collectibles Solicitations For September 2013
If you were worried DC Collectibles had already shown its hand earlier this month with the reveal of its upcoming New 52 Swamp Thing and Supervillains series Deathstroke action figures, today's full September solicitations release ought to put the toy and statue segment of your mind at ease. DC video game fans should be pleased to see new Joker and Bane figures from this fall's Batman: Arkham Origins video game, standing at 6.85" and 8.25" tall, respectively. Also on the B:AO menu will be a "Black & White" edition statue of Batman himself sculpted by Gentle Giant. Meanwhile the battle arena game version by the name of Infinite Crisiswill get a statue of the "Arcane" Green lantern from Earth-13. Rounding out September's offerings sill be a motorcycle-riding Catwoman statue and an Ame-Comi Harley Quinn and Poison Ivy set with the holiday season in mind. You can see DCC's full September lineup up close after the cut.
DC COMICS-THE NEW 52 SWAMP THING DELUXE ACTION FIGURE
The Protector of the Green from the pages of the critically acclaimed series SWAMP THING is transformed into a deluxe action figure based on the designs of acclaimed artist Yanick Paquette.
FEATURES
• Poseable Wings
• Removable Shield and Sword
* Action Figure * $49.95 US On Sale December 2013
*Allocations May Occur
DC COMICS-SUPER-VILLAINS DEATHSTROKE ACTION FIGURE
Don't miss your chance to own the first-ever action figure that captures the World's Greatest Mercenary's new look from DC COMICS – THE NEW 52. Deathstroke will also be equipped with 3 accessories!
* Action Figure * $24.95 US
On Sale December 2013
*Allocations May Occur
BATMAN: ARKHAM ORIGINS SERIES 1: ACTION FIGURES
The Joker-6.85" tall
Bane-8.25" Tall
Inspired by the designs from the upcoming Batman: Arkham Origins video game, this new set features stunning action figures of Bane and the clown prince of crime, The Joker. Based on their appearance from the early days before the events of the critically acclaimed video games BATMAN: ARKHAM ASYLUM and BATMAN: ARKHAM CITY.
*Action Figures* $24.95 US
• Sold Separately • On Sale October 2013
* Allocations May Occur
DC COMICS: GOTHAM CITY GARAGE CATWOMAN STATUE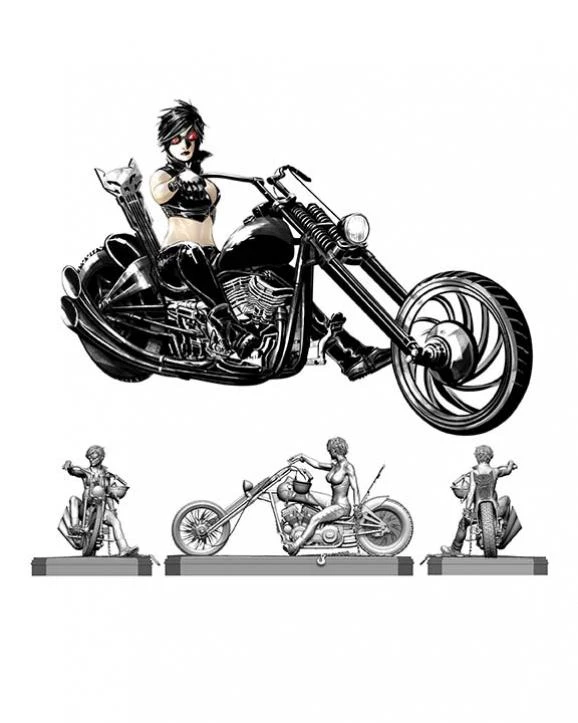 Designed by Dustin Nguyen
Sculpted by Gentle Giant Studios
Gotham City's feline fatale rides out of the pages of her self-titled series and into your home with this gorgeous statue designed by superstar artist Dustin Nguyen.
Measures approximately 8.5" Tall x 15.5" Wide
$299.95 US • On Sale December 2013 * Allocations May Occur
BATMAN: ARKHAM CITY-THE RIDDLER STATUE
What's black and white and green all over? This brand-new statue of the Dark Knight's enigmatic rival, the Riddler, based on his appearance from the best-selling, critically acclaimed video game, Batman: Arkham City.
Measures Approximately 10" Tall
$124.95 US • On Sale November 2013
*Allocations May Occur
BATMAN BLACK & WHITE BATMAN: ARKHAM ORIGINS STATUE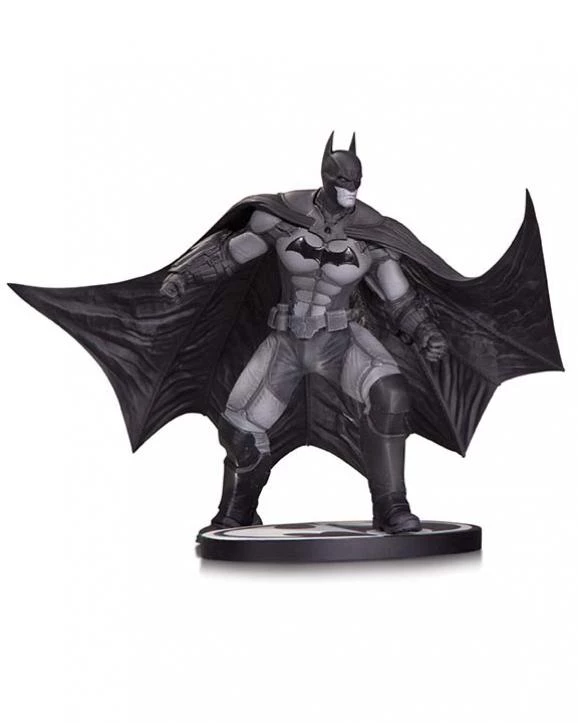 SCULPTED BY GENTLE GIANT STUDIOS
Based off designs from the highly anticipated Batman: Arkham Origins video game comes the latest piece to the line of Batman Black & White statues.
Measures Approximately 6.25" Tall
$79.95 US
• On Sale December 2013
*Allocations May Occur
INFINITE CRISIS: ARCANE GREEN LANTERN STATUE
SCULPTED BY MAT BROUILLARD
A sudden assault threatens the DC Multiverse. All realities stand on the brink of annihilation. Now, the last hope for Earth lies in the powers of the DC legends.
Measures Approximately 11" Tall
$124.95 US • On Sale December 2013
*Allocations May Occur
AME-COMI: HARLEY QUINN & POISON IVY
HOLIDAY 2-PACK PVC FIGURES
DESIGNED BY JIM FLETCHER & UDON STUDIOS
SCULPTED BY JEAN ST. JEAN
Celebrate the holidays with an action figure gift set featuring two of Arkham Asylum most infamous inmates, Poison Ivy and Harley Quinn. These gorgeous but deadly villains will stop at nothing to get what they want and no one will get in their way, including The Dark Knight.
Measures Approximately 9.5" Tall
$99.95 US • On Sale December 2013 *Allocations May Occur