'Draw Something' Batman: Matt Digges Illustrates Every Word with the Dark Knight Like pretty much everyone else on the Internet, I've recently become obsessed with Draw Something, a casual game for iOS devices where players are invited to, uh, draw something for another player to guess.Even if it can be intimidating to go up against an actual artist, it's fun to draw from the same sort of visual language that you learn from reading comics.
In my games, though, Matt Digges -- the artist of Awesome Hospital, a webcomic I co-write -- has adopted a pretty unique strategy: Using Batman to illustrate almost every concept Draw Something can dish out. The results are both amazing and hilarious, so today, I'm sharing a few of his best and asking you to show us your comics-related Draw Something masterpieces in return.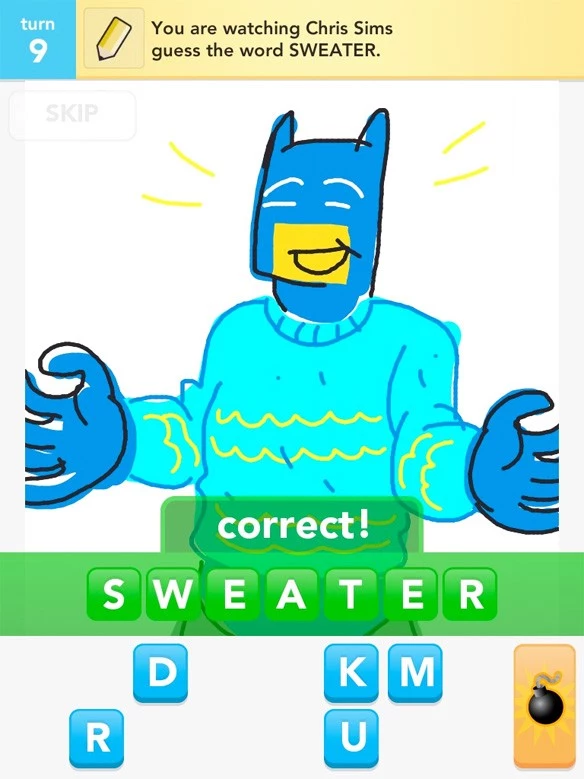 Earlier, I said that Digges has used Batman in almost all of his drawings. There are two notable exceptions where the Caped Crusader didn't work for the concept, but fortunately, he was able to go with two of my other favorites:

Clearly, Digges is doing it right. For more, keep an eye on his Tumblr, and if you've got any comics-related Draw Something clues, we want to see 'em! Send them in to chris@comicsalliance.com, and we'll show off a few of our favorites soon!
[Editor's Note: I'll add a few of my own recent entries from games with ComicsAlliance writers to get you started, including a rather impressive deduction from Chris after viewing the world's worst Iron Man drawing. -Laura]