Funko's POP! Vinyl Figures Give The Teenage Mutant Ninja Turtles Terrifyingly Large Heads If you've dropped by your local Comic Book And Collectibles Retailer over the past few years, you've probably already seen Funko's POP! Vinyl figures. They've done lines based on Marvel, DC, and even classic cartoons like Masters of the Universe. Now, they're gearing up for a new bunch of figures based on Teenage Mutant Ninja Turtles.
Originally posted on the POP! Vinyl fan page, the shots of the new line include all four Turtles, plus Shredder and Splinter, complete with their signature weapons. What it doesn't include is an explanation for how they're supposed to fit those giant heads inside those tiny, tiny shells. Check out shots of the whole line below!



Leonardo (leads):
Donatello (does machines):
Raphael (gimme a break):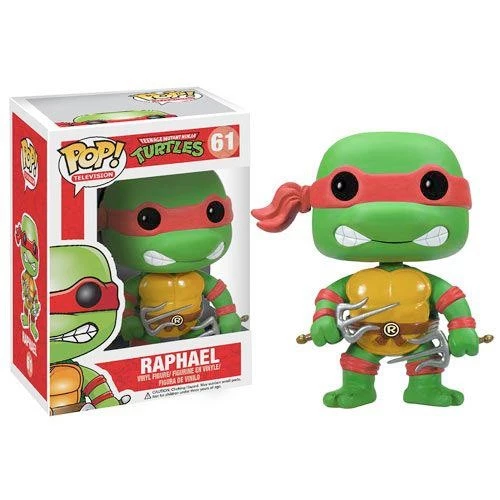 Michaelangelo (party!):
Splinter (occasionally makes funnies):
Shredder (shreds):

Even with the head-to-torso ratio issues that need sorting out, they're still pretty cool, and I imagine they'll be a welcome addition to TMNT fans everywhere. After all, I think we can all agree that there just aren't enough TMNT toys out there, right?