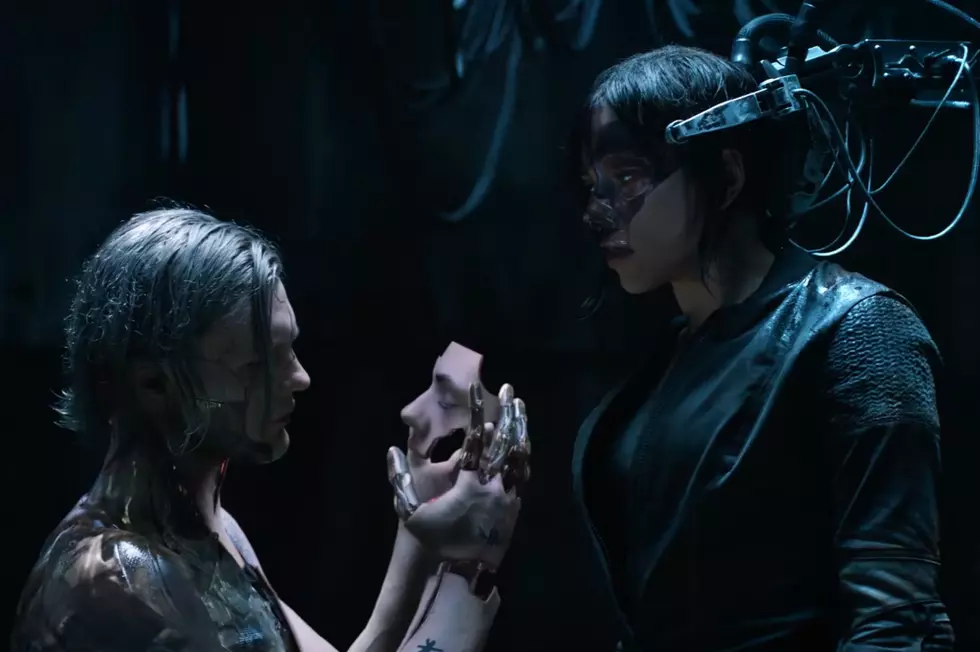 Major Meets the Enemy in the Latest 'Ghost in the Shell' TV Spots
Paramount Pictures
Now that March is officially part of the summer movie season, the deluge of blockbuster marketing has started earlier than ever. We used to be able to wait until the summer to comb through a batch of brand new television spots for new footage from upcoming releases; instead, with Ghost in the Shell landing at the end of this month, we're being treated to the same escalating series of theatrical trailers and short television spots. No wonder the climate seems to be changing so rapidly: if Mother Nature gets her news from basic cable, she'd be forgiven for thinking it's almost Fourth of July weekend.
Earlier this week, Paramount Pictures released a handful of short television spots for Ghost in the Shell (via Heroic Hollywood). Titled "Control," "Past," and "Fog of Memory," each trailer seems to focus on Scarlett Johansson's Major and her realization that her origin story may not be the benevolent Robocop tale that her handlers had fed her.
Even with all the controversy surrounding the film, I'll admit that I'm excited to see Michael Pitt in a blockbuster summer movie. Pitt's reputation as a difficult talent is the stuff of Hollywood legends  —  Uproxx once ran an entire expose on how much Pitt's co-stars and crews seem to hate the actor  —  but there's no denying the man's talent. In a world where we're constantly having to weigh the value of the art against the morality of the artist, it's kind of nice to only worry about an old-fashioned prima donna for a change.
Here's the full plot for Ghost in the Shell:
Based on the internationally-acclaimed sci-fi property, Ghost in the Shell follows Major, a special ops, one-of-a-kind human-cyborg hybrid, who leads the elite task force Section 9. Devoted to stopping the most dangerous criminals and extremists, Section 9 is faced with an enemy whose singular goal is to wipe out Hanka Robotic's advancements in cyber technology.
In addition to Scarlett Johansson, Ghost in the Shell will also feature Juliette Binoche, Takeshi Kitano, Pilou Asbæk, and Rila Fukushima. You can catch Ghost in the Shell in theaters on March 31, 2017.