Greg Cipes On Voicing The Wildest Of The 'Teenage Mutant Ninja Turtles' [Interview]
Nickelodeon's new CG animated Teenage Mutant Ninja Turtles is set to debut this Saturday, September 29, and with it comes a new voice cast putting a fresh spin on the iconic creations of Kevin Eastman and Peter Laird. Voicing Michelangelo in the new series is veteran voice actor Greg Cipes, who is no stranger to comic book-turned-cartoon roles having voiced Beast Boy on Teen Titans, Atlas in Astro Boy and most recently Iron Fist on Ultimate Spider-Man. We got in touch with the actor to pick his brain about what it means to play "the wild one" on a team consisting of already intense ninja brothers, and what fans can expect of the party dude in the show's first season. Read the full interview with Greg Cipes after the jump.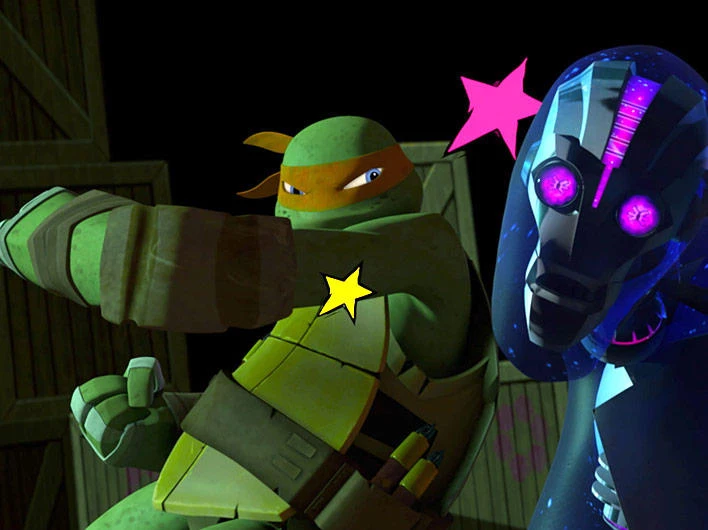 ComicsAlliance: When I was a little kid, my friends and I all used to argue over who could "be" Michelangelo at recess. What's it like to voice arguably the most popular ninja turtle?
GC: Playing Mikey is the greatest gift from the universe I have ever received to date. Mikey was my Favorite TMNT character and TMNT was my favorite show when I was a small kid, and I would always be the one playing Mikey in the ninja fights in the yard. Now as a big kid I get to play him again.

CA: Classic Michelangelo had a major '80s surfer vibe going on. What was your vocal source of inspiration for your take on the character?
GC: Mikey's vocal surf is basically my own. I was a pro surfer and was born in the '80s, so it comes natural. The only added vibe to his voice is the wild, zen, carefree hip hop attitude I give him.
CA: Michelangelo has demonstrated an artistic side in other TMNT series. Can fans expect to see him show off some writing/illustration skills at all in the new show?
Greg Cipes: In this show Mikey has a custom skateboard he designed and that has by far the coolest art you'll see. It was designed by Ciro Nieli the executive producer of TMNT.

CA: Whereas Michelangelo has been portrayed as a super laid back character in previous series, the new show bills him as "the wild one." How do you think this more energetic version of the character compares to previous versions? Do you think his new energy level is a reflection of how our culture currently perceives young creative types?
GC: Of all the turtles Mikey is the Wild One for sure. He is also very creative and I find that, like in this series, creative people are labeled as wild, like me.
CA: You've voiced a number of comic book and superhero-related roles, including Beast Boy, Kevin Levin and currently Iron Fist on Ultimate Spider-Man. What's your favorite part about getting to voice these kinds of characters?
GC: For me its all about having fun, being goofy, wild and making the kids happy. All these characters I play get to have a wide range of all these characteristics.
CA: Action figures are a pretty big component of the TMNT experience. Have you checked out the new toy line at all?
GC: The new TOYS are so rad. I have them all. When I first got the big Mikey toy I seat belted him in while I brought him back from Target, where I bought like 20 to give to my family.

CA: Michelangelo will wield a bladed Kusarigama on this show in addition to his traditional nunchaku. What do you think is cool about his new weapon of choice?
GC: Mikey has the coolest weapon. I dig the change and he rocks it well.

CA: Fans have seen a few glimpses of Michelangelo's enthusiasm for pizza on the show. Are you a pizza guy? What's your favorite kind?
GC: I am a raw foodist vegan most of the time. So I love vegan pizza with tons of veggies on it and cashew cheese.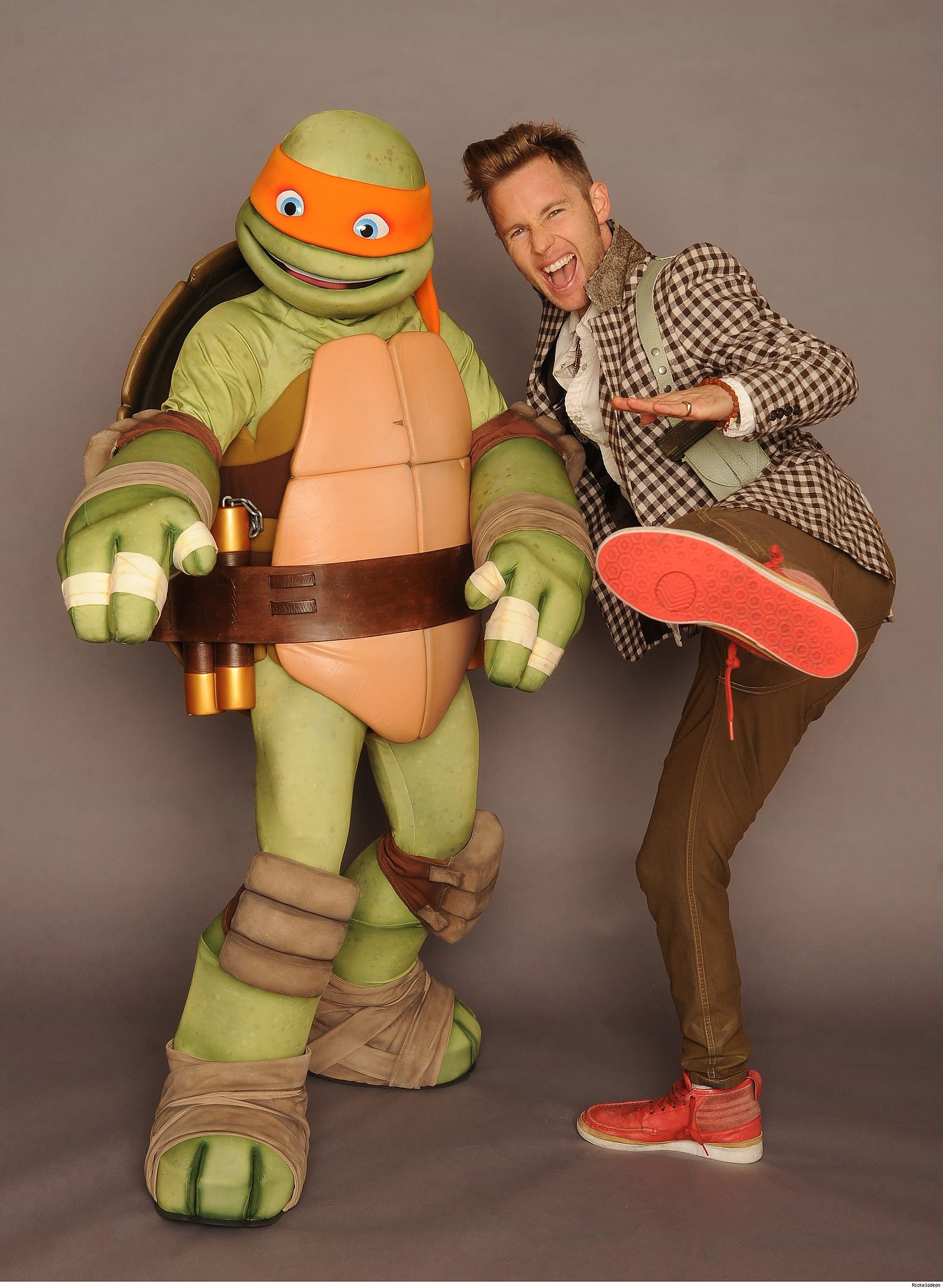 CA: One other thing Michelangelo is known for is his catchphrases and battle cries. Can fans expect to hear some new turtle vocabulary in the show such as the "booyashaka" heard in the trailer?
GC: The show has the most current slang and coolest everything and all I can say about that... is BOOYAKASHA!!!!