Who Will Die In 'Invincible' #100?
Robert Kirkman clearly thinks that centennials are a good time to kill people. Following the surprise death in the recent 100th issue of The Walking Dead, Image Comics and Skybound have spent the week teasing the death of a main character with promos drawn by Ryan Ottley for next year's 100th issue of the creator's superhero series, Invincible.Each day this week, Image has released an teaser image for the still-some-time-away 100th issue of the long-running series (November's solicits only see the book at #98, which means we can expect the 100th issue in January bar double-shipping shenanigans), showcasing a different character bloodied and beaten.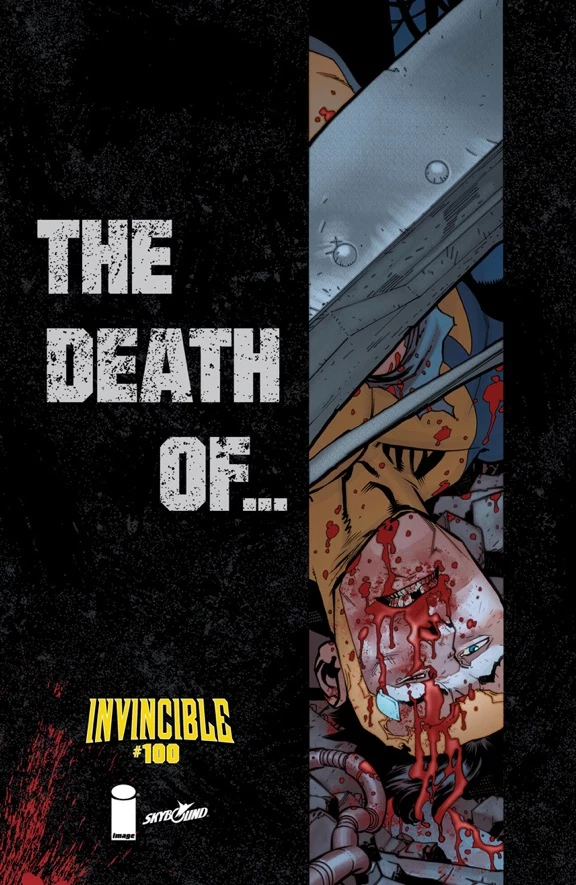 Whether or not any of these characters will be the one dying, of course, is open to question... as, for that matter, is whether or not "The Death Of..." actually refers to a character at all, as opposed to an idea, a dream, or even the series itself. Only one thing is for sure - If nothing else, this just proves that even the possibility of a superhero death is something that will make people pay more attention to your comic. How long before we have an ongoing series titled This Month Someone Dies?