New Iron Fist Clothing Collection Features Cheeky Superheroine Apparel
Just in time for convention season, Iron Fist Clothing (not to be confused with Iron Fist, the Marvel superhero) has unveiled a Spring/Summer capsule collection entitled Super Bitches that features pin-up styled artwork of superheroines and villains. Known for their eclectic catalogue of monster-themed high heels and glam collaborations with RuPaul's Drag Race, the LA-based clothing label collaborated with artist Lora Zombie to create this cheeky comic-inspired print to showcase fierce and empowered super-women in a shared feminine and feminist light.

(click image to enlarge)


Although the term "bitch" can bear a heavy weight of sexist negativity, I think it's clear that Iron Fist Clothing is honing the term to celebrate strong women. From the cowls to the capes, Zombie obviously took inspiration from DC Comics' Wonder Woman, Batgirl, Catwoman, and Poison Ivy for her scantily-clad heroines and villains. And while the print may be a bit risqué for some, the Super Bitches collection features some great statement pieces for a Spring wardrobe and comic conventions.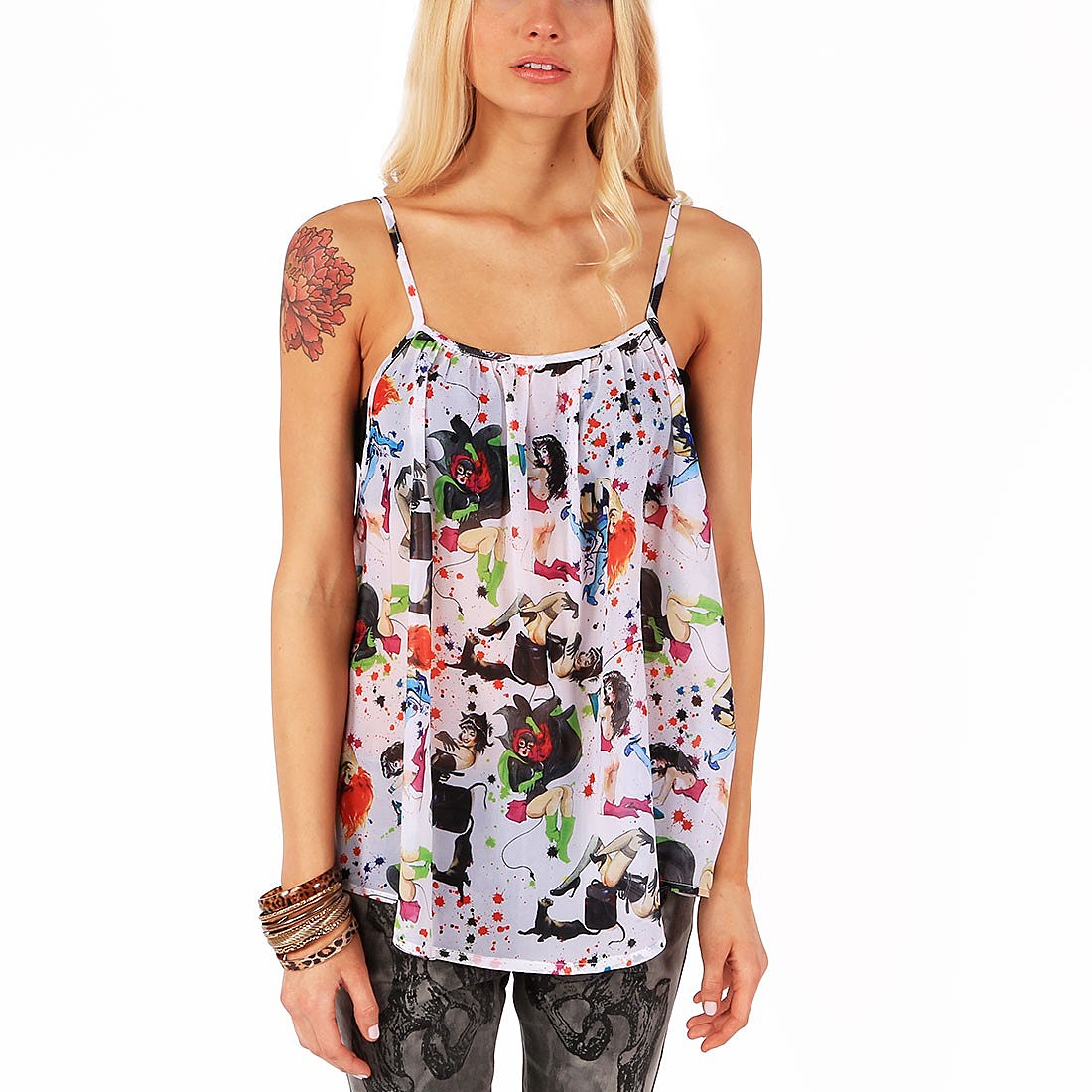 Dress, $65 [link]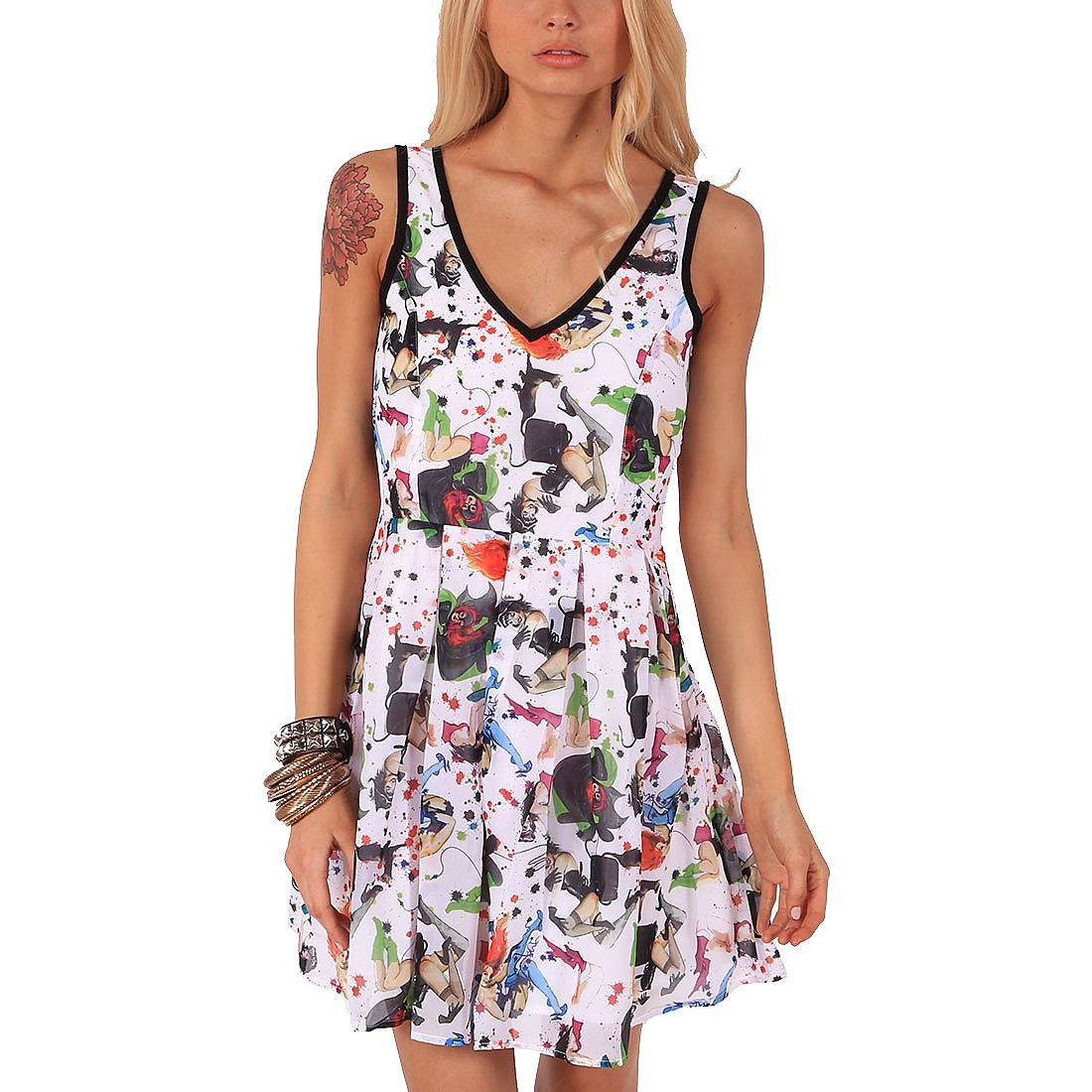 Shorts, $40 [link]


Leggings, $40 [link]


Peep Toe Platform Heels, $60 [link]


Bralette, $40 [link]


The line is currently available
online
and at Iron Fist Clothing retailers.