 Integrity Toys Brings Back The Misfits For Their 'Jem And The Holograms' Line

Ever since Integrity Toys announced their line of high-end Jem and the Holograms dolls, I've been waiting for them to finally get away from those goody two-shoes Holograms and get to where the real action is: The glam rockers and multiple attempted murderesses of Jem's rival group, The Misfits. Now, according to Toy News International, it's finally happening.
The Misfits are set to ship in late May, with new 12" dolls based on Stormer, Pizzazz and Roxy, who of course replaced Glenn Danzig in the original lineup. Check out shots of the new toys below!Before you even get to the characters, the packaging itself is pretty amazing:
As for the figures, Integrity's got the first (Jetta-free) lineup for us:
First up, Phyllis "Pizzazz" Gabor, spoiled rich kid turned punk, who comes with a guitar and a copy of Cool Trash Magazine, the gossip rag she sold Kimber Benton's diary to: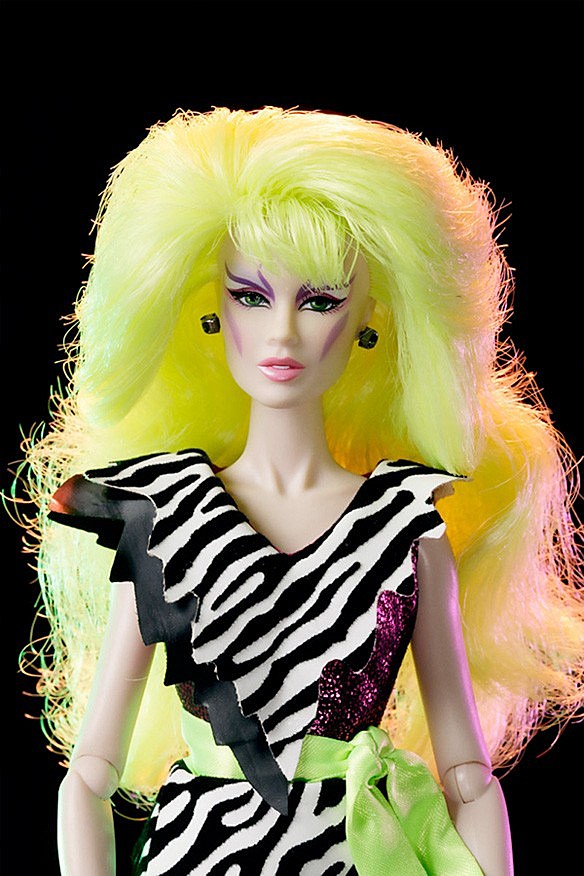 Next, Roxanne "Roxy" Pelligrini, who comes with a copy of "Makin' Mischief" on vinyl. It's obvious why she doesn't come with a magazine, because... she never learned to read.
Finally, we have Mary "Stormer" Phillips, the softhearted member of the group. I would've expected her to come with a copy of her duet with Kimber, but instead, her accessories include a piece of paper that I don't quite recognize. I think it might be a Misfits tour rider, though, and that's everything I want to see: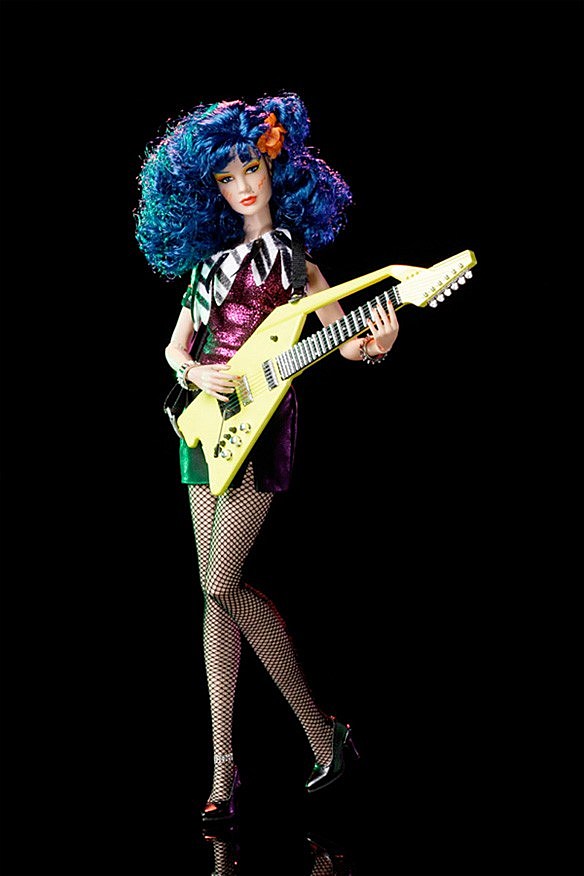 The Integrity Toys dolls retail for a cool $119.99, and starting at the end of next month, you can pick 'em up from retailers.