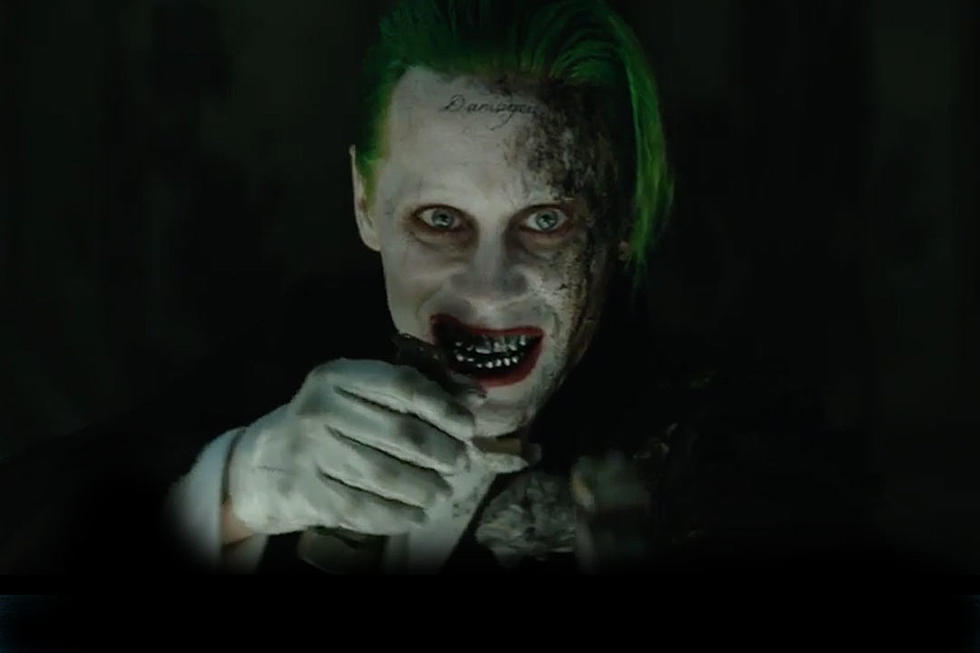 The Joker Won't Terrorize His Co-Stars in 'Justice League'
Warner Bros.
That whooosh you just heard is the entire cast of Justice League breathing a collective sigh of relief.
The DC cinematic universe is working hard to connect all of its films, even having Ben Affleck as Batman cameo in Suicide Squad for about ten seconds. There have even been whispers that members of the Squad might show up in Justice League, culminating in one big rumor a few days ago that Jared Leto was about to get on a plane to Iceland to reprise his Joker role for the superhero ensemble film. But, unfortunately for Joker fans and fortunately for everyone involved in Justice League, that is not to be.
On Tuesday, Umberto Gonzalez of The Wrap tweeted the scoop:
We're sure the Justice League cast is relieved, after hearing about Leto's live rat antics on the set of the previous film. The movie already has enough cast members, with Batman, Wonder Woman, and (let's be real) Superman returning to gather together the Flash, Cyborg, and Aquaman to their cause, battling against Steppenwolf and possibly the Parademons that we saw in the Knightmare halfway through Batman v. Superman. The League already has enough on their plate.
But don't despair: if you've just gotta see the Joker in a DC movie again, there's a pretty good chance he'll return in some capacity, as the ending of Suicide Squad revealed that his character certainly was not #DEADED after all.
Justice League hits theaters November 17, 2017.