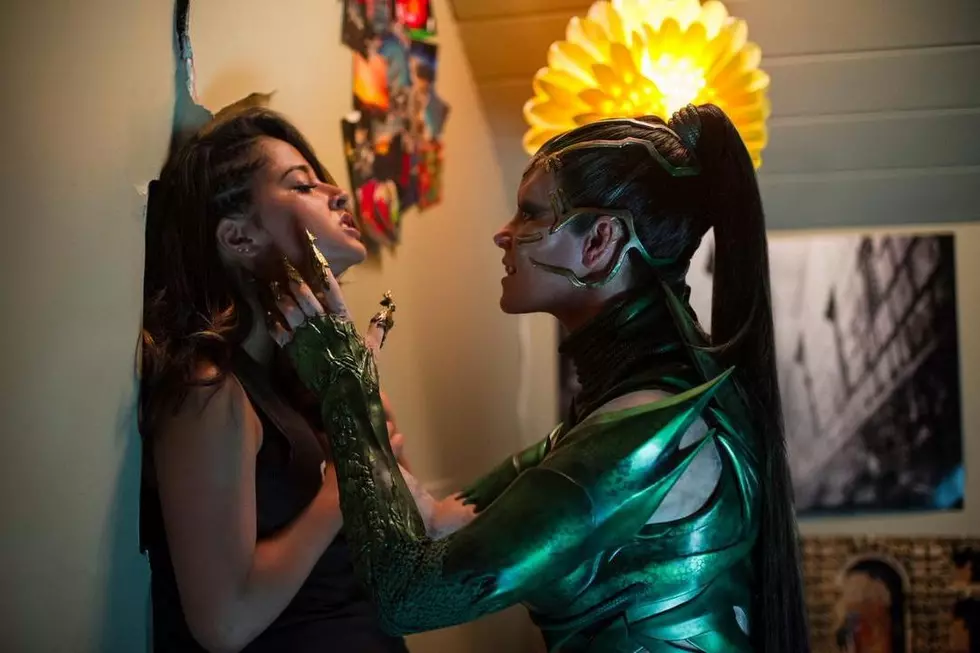 Lionsgate Releases New 'Power Rangers' Character Photos
Lionsgate
If you take a look at the official Power Rangers photos released by Lionsgate to this point, it's easy to see the pattern they have in mind. First came a group shot of the cast out of costume, then came a group shot of the cast in costume. This past week, Lionsgate released individual character posters on the movie's Instagram channel for each of the new cast members, as well as a new photo of Elizabeth Banks in her Rita Repulsa get-up. I'm not a betting man, but if this pattern holds, I'd keep an eye out for some individualized photos of the Power Rangers costumes before too long.
With the recent addition of Bryan Cranston as the giant floating head that leads the Power Rangers, this is shaping up to be an oddly enticing movie for Power Rangers agnostics. For people like me who never watched the original series, the cast photos may not move the needle, but the new photo of Elizabeth Banks suggests her Rita Repulsa is going to be the best type of pulpy villain. There's something undeniably fun about watching a talented actor chew through a whole bunch of scenery, so if Banks wants to cackle maniacally and curse those darn Power Rangers, I feel like the least I could do is support her in her endeavors.
And with Comic-Con International kicking off in just a few days, what of the film's plans for San Diego? While many of the cast members have shared on social media that they will be headed to the convention, there is nothing on the Comic-Con schedule explicitly for the new film. Still, that doesn't mean there is no Power Rangers content altogether. On Friday at 11:30 AM, you can attend a panel on the new Power Rangers comic series that promises to discuss the "everlasting popularity" of these "teenagers with attitude." If I were a fan looking for a sneak peek at some new footage, this is the panel I'd have circled on my calendar.
The new Power Rangers movie will morph into theaters March 24, 2017.