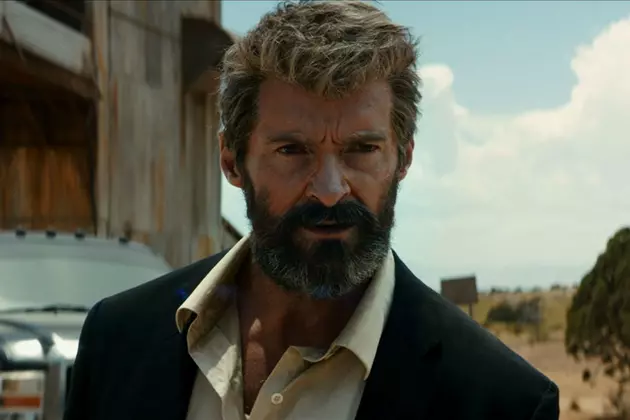 'Logan' Director Cut Mutant Cameos Because They Were Too 'Awkward'
20th Century Fox
Early on, you might've expected Hugh Jackman's final bow as Wolverine to go out with a bang, like a giant farewell party where all his old and new friends are there to wave him off into the sunset. But that wouldn't be quite fitting for a loner like Logan (and it sounds more like an X-Men movie), whose upcoming sequel really emphasizes the "solo" in solo outing — so don't go in expecting to see a bunch of cameos from other mutants in the X-universe.
As director James Mangold explains in a new interview with We Got This Covered, those cameos were included in an earlier draft of his script for Logan, but he ultimately decided against them because they weren't very organic:
There were times early on in the story where I played with the idea of Hugh coming along, and I don't want to give away anything, but I played with there being an underground railroad where there were a couple of other mutants that he met on the journey. It always seemed to detract from the loneliness of the story though and became a kind of cameo.

Still, there was always a curiosity. I'm so cautious of it though, despite how much fans want it to happen. You find these moments where you're trying to please people and write these scenes where they'll bump into somebody but it always just seems like an awkward cameo unless you can make it fit organically and the character is integral to the story.
Back in December, it was heavily rumored that Ryan Reynolds had filmed a Deadpool cameo for Logan — which could've actually been a post-credits teaser for his upcoming sequel, rather than an actual cameo. Mangold quickly shot down the cameo rumors, but according to one of my sources, the original plan during production was definitely to include something concerning Deadpool in Logan. That idea may have likely been scrapped for the totally valid reasons Mangold gives above.
But Hugh Jackman still has plenty of great co-stars to help give him a proper send-off in Logan, including fellow X-Men vet Patrick Stewart, reprising his role as Professor Charles Xavier, and newcomer Dafne Keen as Laura (aka Wolverine clone X-23). They're joined by Boyd Holbrook as Donald Pierce, Richard E. Grant as Dr. Xander Rice and Stephen Merchant as Caliban.
Logan hits theaters on March 3.