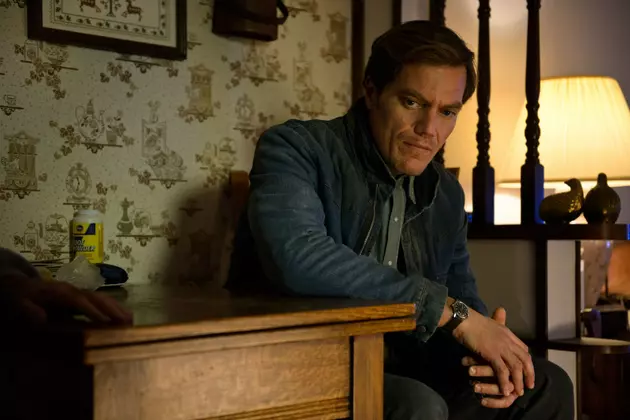 Iconic Weirdo Michael Shannon Is the New Frontrunner for Cable in 'Deadpool 2'
Warner Bros.
Well, that certainly took a pleasantly unexpected turn. Just days after the writers of Deadpool assured fans that we'd know who's playing Cable in the sequel "very soon" comes a very interesting update. Michael Shannon is the latest frontrunner for the role of the comic-book character making his highly-anticipated debut in Deadpool 2. Although there are still a few other names on the studio's shortlist, everyone's favorite weirdo is the current favorite — because obviously.
THR reports that Shannon is the new frontrunner to play Cable, a character who shares a rather notable and antagonistic history with the Merc With a Mouth. Although Shannon has taken the lead, Stranger Things star David Harbour — originally reported as a contender earlier this month — remains on the shortlist along with a few other, unnamed actors. THR also notes that despite early reports that he was being eyed last fall, Kyle Chandler was never actually being considered for the part.
As recently reported, Atlanta star Zazie Beetz was the first new addition to the cast of Deadpool 2, in which she'll play female mercenary Domino opposite Ryan Reynolds' titular anti-hero. Domino and Cable are two key pieces of the casting puzzle; the latter is primed to lead the X-Force in an upcoming spinoff, and would likely appear in other related franchise projects. Shannon is an incredibly exciting, off-beat prospect, but before you get too stoked, THR notes that scheduling may prevent the actor from going head-to-head with Reynolds in the Deadpool sequel, which is slated to begin filming this summer for a 2018 release.