More Milo Manara Covers Coming from Marvel NOW [Art]
Italian artist Milo Manara is a true master of the comics form, and has for decades now created enduringly beautiful works like Indian Summer, Click and El Guacho, just to name a few. I love to read his comics because Manara's delicate figures, luscious backgrounds and ultra-crisp layouts demonstrate an uncommonly careful consideration of how every line serves to build immersive worlds, create believable characters, and tell compelling stories -- stories which are more often than not decidedly sexual. Indeed, Manara is best known as an erotica virtuoso, with specific emphasis on the female form, and it's for this reason that ComicsAlliance contributor Jason Michelitch suggested Manara isn't usually mentioned in the same breath as Kirby, Crumb, Toth, Moebius and other creators who've become legendary in the North American scene, even though he deserves to be.
So it was a pleasant surprise to discover last month that Marvel had commissioned Manara to create a variant cover for its new best-selling series Uncanny Avengers. Marvel has been known to commission some very cool and unusual pieces for variant collectors and art aficionados, and Manara's was definitely one of those. At once beautiful and powerful, Manara's depiction of the Scarlet Witch was likely the first many current superhero readers had seen of his excellent work, and there'll be more to come as the Marvel NOW initiative advances. Courtesy of the publisher, ComicsAlliance has an early look at Manara's latest portraits of other Marvel Comics heroines including Valkyrie, Shanna the She-Devil and Gamora.

Savage Wolverine #1 variant, on sale in January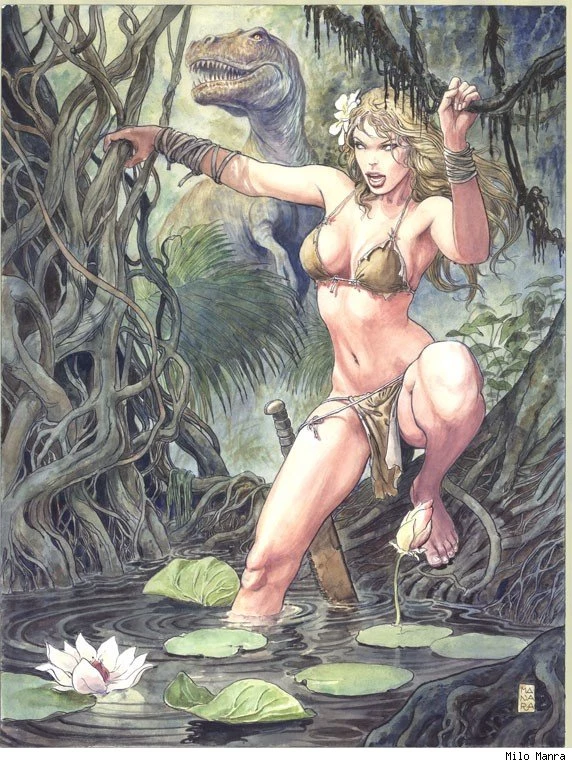 Guardians of the Galaxy #1 variant, on sale in February


Fearless Defenders #1 variant, on sale in February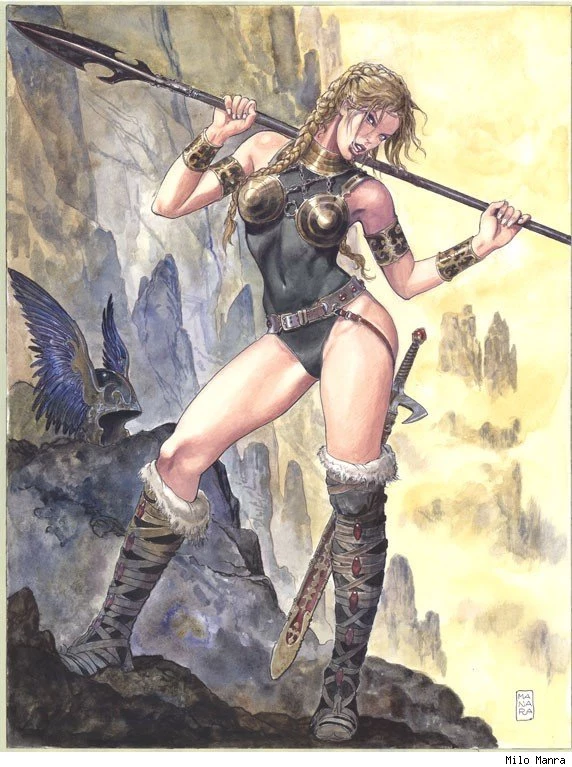 Uncanny Avengers #2 variant, on sale now



As unusual as these Marvel NOW covers are, they're not the first team-up between Manara and the superhero publisher. In 2009 the artist collaborated with industry legend Chris Claremont to create X-Men: Ragazze in fuga, also known as X-Women, a one-shot starring Storm, Psylocke, Shadowcat, Marvel Girl and Rogue. That out-of-print book will be returning to shelves in the X-Women collected edition in January.

If you want to learn more about Milo Manara, we strongly urge you to check out the recent collections of his work from Dark Horse. Called the Manara Library and Manara Erotica, the two series of hardcovers reproduce Manara classics in extremely high quality along with informative text pieces about his work and its importance in a variety of contexts. They're on sale now in finer comics shops and bookstores.