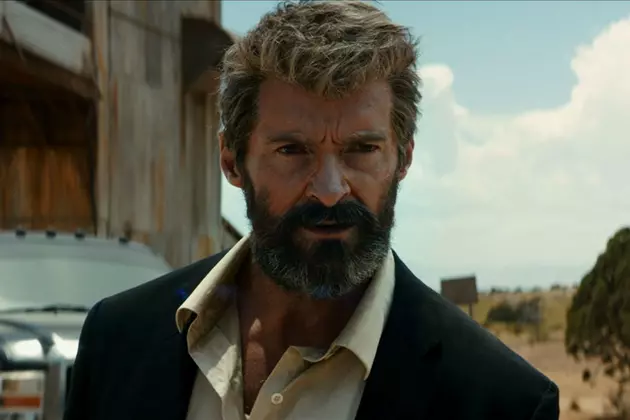 New 'Logan' Image Reveals Old Man Wolverine in Full Color
20th Century Fox
For the past month, director James Mangold and the official wponx Instagram account have been keeping us intrigued with a series of beautiful black and white photos from Logan — the upcoming Wolverine sequel that marks Hugh Jackman's final outing as the iconic hero. The latest image shakes things up a bit, offering a full-color sneak peek at Old Man Logan and his new friend, a young mutant named Laura, or, as she's known to comic-book fans, X-23.
The new photo debuted in the latest issue of Empire, and reveals a much older and anguished Logan carrying Laura, played by newcomer Dafne Keen:
(Drunk Superman knows what's up.)
As Jackman tells Empire, this older and battle-worn Logan is "struggling with mortality and legacy" and grappling with "whether the world has been better off with him or without him." And that makes sense after all he's been through over the course of nine films, especially now that his powers are degrading and his healing ability isn't quite so healing.
On the subject of Wolverine's increasing vulnerability, Mangold says that his "goal was to make something human," and as such, he "made an effort to scale back on the gloss and greenscreen." That doesn't mean we won't see some CG effects put to good use in Logan, but we can probably expect a film that leans on grittier, more tangible qualities — in keeping with this stage of the eponymous hero's journey.