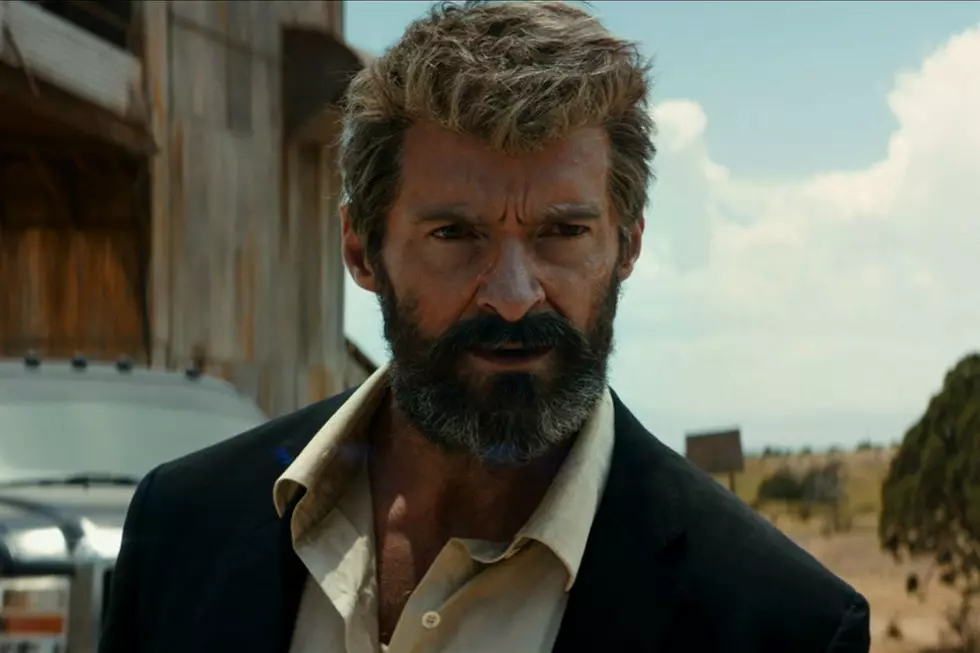 Wolverine Looks Very Tired in the New 'Logan' Poster
20th Century Fox
Logan is coming out in a little more than a month, and while we don't know the exact story yet, we've gotten a ton of behind-the-scenes looks and trailers and posters showing us just how different and dark this movie is going to be.
Now, many folks immediately get a little worried at the phrase "dark superhero movie," but Logan seems dark in an entirely different way than, say, Zack Snyder's DC movies. Logan seems more real and more empathetic, the last ride of a hero who's too old and tired to be doing all of this anymore. A new poster gives exactly that effect, showing a grizzled, bloodshot Wolverine who's seen a lot more hardship than he should have.
Can we all just give Wolverine a hug? He looks like he needs a hug. And a nap that lasts a couple of years, at least. If anything, we know it's going to take a lot of convincing for him to return to his X-Men ways, even if it is to save Professor X. Not to mention a girl who has abilities mysteriously similar to his own.
Here is the vague official synopsis:
In the near future, a weary Logan cares for an ailing Professor X in a hideout on the Mexican border. But Logan's attempts to hide from the world and his legacy are up-ended when a young mutant arrives, being pursued by dark forces.
Logan hits theaters March 3.