 Playmates Reveals 2012 'Teenage Mutant Ninja Turtles' Action Figures
In anticipation of Nickelodeon's new CG animated Teenage Mutant Ninja Turtles series set to debut later in 2012, Playmates is ready to roll with several distinct lines of TMNT toys during this month's New York Toy Fair. MTV Geek got a jump on the new animated action figure line, which includes basic and deluxe figures, a new Turtle Van called the "Shellraiser," the Turtles' gigantic-looking sewer lair playset and more. Playmates will also be catering to fans of the classic TMNT cartoon with a line of super-articulated figures. Take a look after the cut.

I was pretty hard on Playmates
a few years back for failing to every really emulate much of NECA's collector-oriented detail, but this line of 6" classic figures seems pretty slick. The new Nickelodeon line of 4.75" figures honestly seem to evoke NECA's line of TMNT toys based on the comics pretty well in terms of articulation and paint applications. In addition to the main Turtles, you can spot smaller images of Shredder, Splinter, April O'Neil, Footclan ninjas and what appears to be Krang (or another Utrom?) in the shot of the TMNT sewer lair.
Check out both the new and classic TMNT toys below:

Classic TMNT figures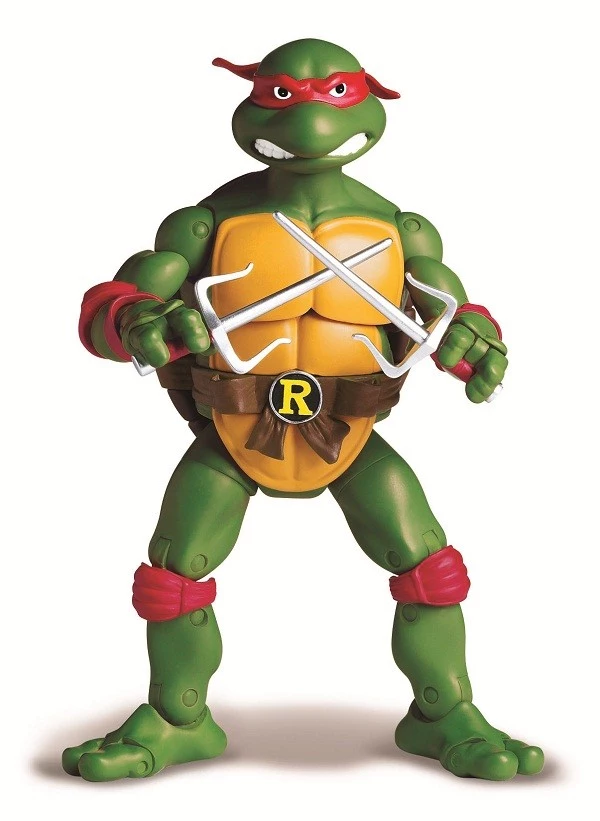 Modern Teenage Mutant Ninja Turtles Line
"Deluxe Power Sound FX" Figures