Wonder Woman's TV Costume Revealed in All Its Latex Glory
Well, that was fast. Just about one month since it was announced that Adrianne Palicki was cast as Wonder Woman, we have our first look at the Amazon princess' costume as it will appear in the in-production television pilot.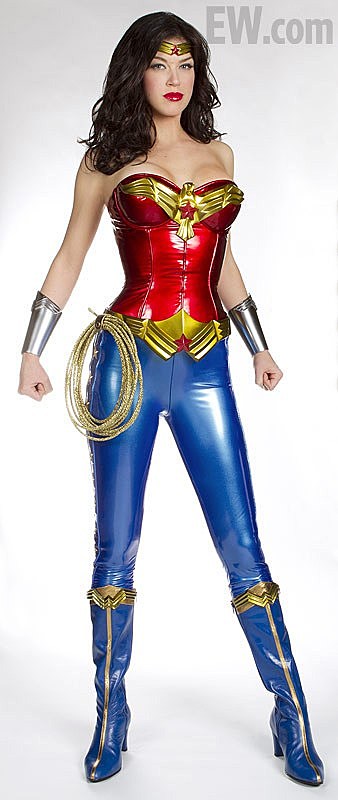 Overseen by Executive Producer David E. Kelley, Wonder Woman's new outfit retains much more of its classic iconography than many suspected. Indeed, the costume worn by Palicki resembles the classic "swimsuit"-style costume seen in decades of comic books and in the previous Wonder Woman television series starring Lynda Carter than it does the recent redesign by DC Comics Co-Publisher Jim Lee. Most impressively, the costume conveys a sense of majesty or drama that is inherent to the princess of Themyscira, although perhaps some of the nightclubby details leave something to be desired.
Also starring Elizabeth Hurley and Cary Elwes, the Wonder Woman pilot is presently production for NBC.
Stay with us in the coming days for a more in-depth analysis of TV's new Wonder Woman outfit by ComicsAlliance fashion mistress Bethany Fong.