Artist Nicola Scott to Draw Three Issues of DC Comics' 'Superman' [Preview]
Best known for her work on Birds of Prey, Teen Titans and Secret Six, artist Nicola Scott will draw DC Comics' Superman title for three issues, filling in for artists George Pérez and Jesus Merino. While Pérez's always lovely work will be missed, Scott is a fan-favorite artist whose absence from the New 52 line had been conspicuous, especially given criticism of DC Comics for staffing its massive publishing initiative with so few female creators. As previously announced, Scott is also working on a relaunch of Justice Society of America with writer James Robinson.
Scott will pencil Superman #3, on sale November 23, as well as future issues #5 and #6. Solicitations indicate Pérez and Merino will handle issue #4. Merino will resume work sans-Pérez with issue #7, which also introduces new co-writers Keith Giffen and Dan Jurgens. You can check out four pages of Scott's Superman #3 work after the cut.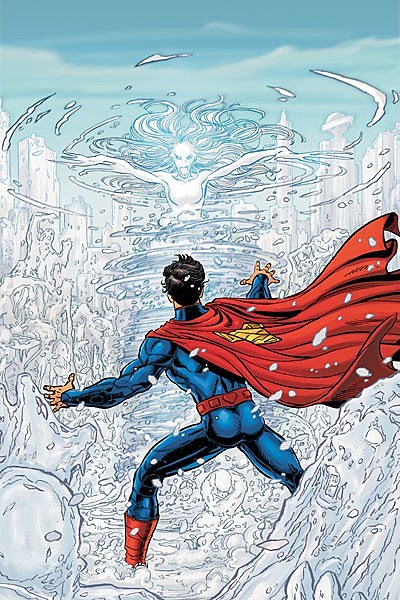 Superman finds himself beset as a TV reporter at the new Daily Planet makes a case that Superman brings Metropolis more harm than good, while a vicious new foe attacks those nearest and dearest to Clark Kent! Who are all these new villains attacking Metropolis lately, and what deadly secret connects them? Superman's not going to like the answer!