 'Night Animals': Where the Wild Watercolors Are [Preview] One of the hottest names at the MoCCA comics festival last month was Brecht Evens, and if you're an indie comics fan who hasn't encountered the gorgeous, magnetic watercolors of the Belgian cartoonist, you will. Right now, actually, because we're about to show them to you. We've got an exclusive five-page preview of his Top Shelf book Night Animals, which tells two dreamlike, unsettling stories that transform everyday experiences into fantastic journeys to strange new worlds.In "Blind Date," we follow a man who suits up as a bunny for a date that ultimately never arrives, prompting him to take a lonely voyage down a toilet into a strange, underwater world. In the second story, a coming-of-age tale called "Bad Friends," Evens envisions a young girl's transition into womanhood. Rather than awkward conversations or metaphors about flowers, however, "Bad Friends" intentionally evokes the imagery of Where the Wild Things Are, but transforms it from a small boy's power fantasy into a young woman's realization of a very different sort of power -- one that is exciting, sexual, and ultimately dangerous.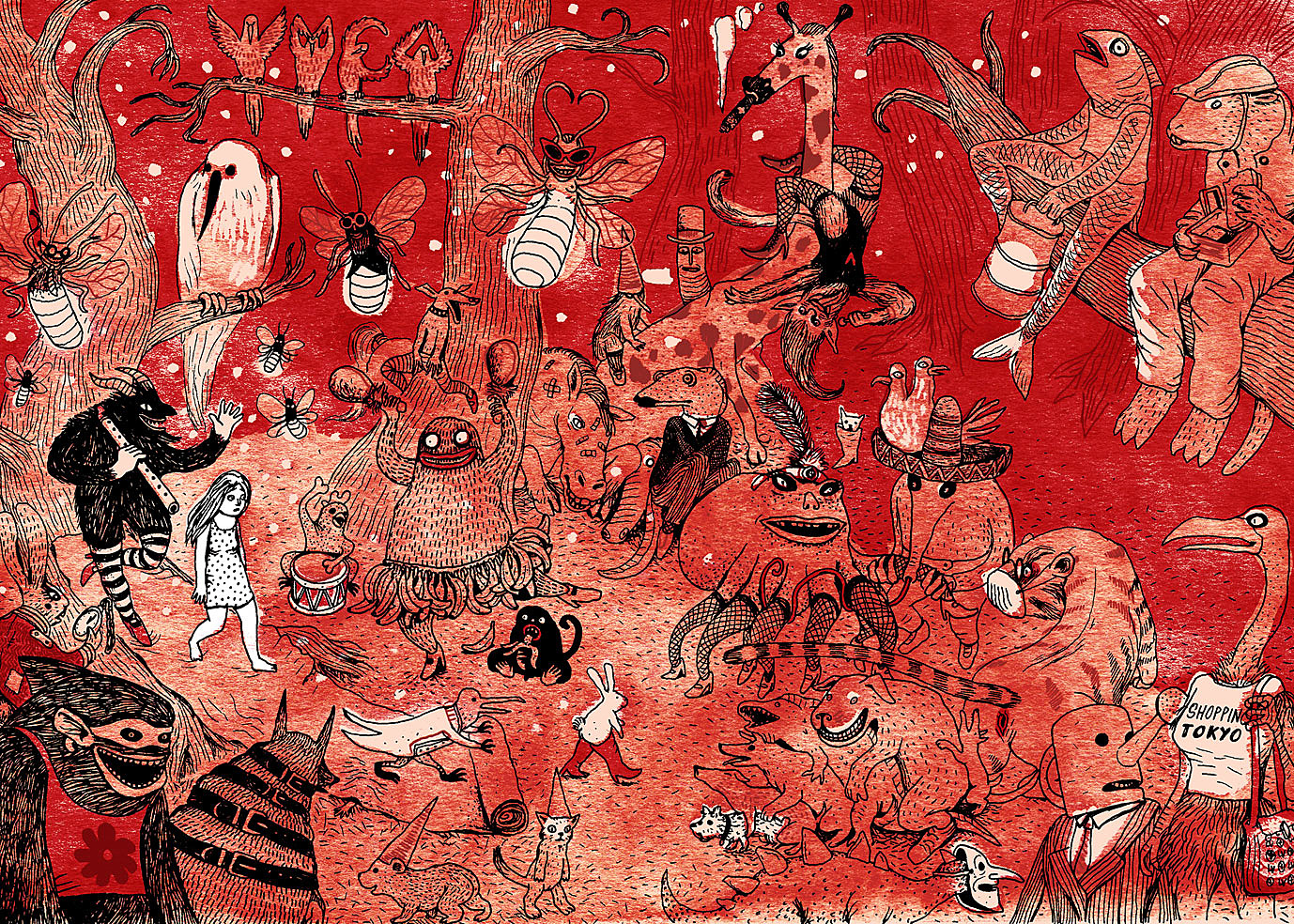 "Blind Date"
Night Animals is on sale now in finer comics stores, the Top Shelf website and from Things From Another World.