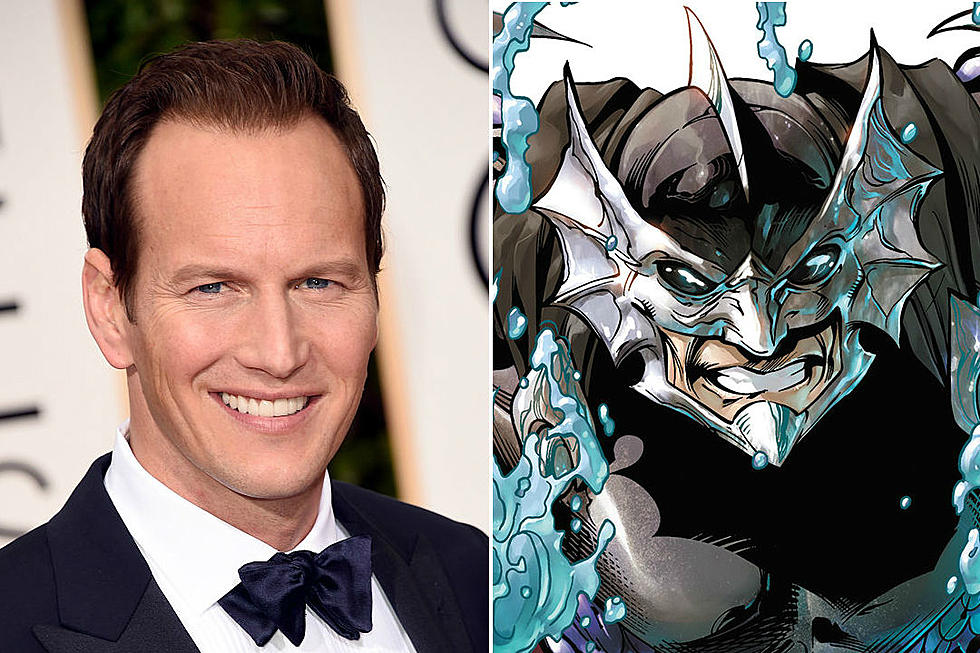 Patrick Wilson Will Don a Uniform, Transform into Orm for 'Aquaman'
Jason Merritt, Getty Images, DC
It is a truth universally acknowledged, that a director in possession of frequent collaborators, once hired to direct a superhero film, will probably feature his collaborators in said film. Rick Famuyiwa, back when he was set to helm the Flash movie, brought on Kiersey Clemons, whom he directed in Dope; Taika Waititi is bringing Sam Neill, who starred in Hunt for the Wilderpeople, into Thor: Ragnarok. Now, James Wan, who directed Patrick Wilson in both Conjuring movies, has cast him as Orm in Aquaman.
Deadline informs us that Wilson will perform as Aquaman's human half-brother Orm Marius, also known as the Ocean Master. The two have a kind of Thor-Loki relationship: Aquaman is the real standup fella, while Orm is the troublemaker, always bent on ruling Atlantis himself.
Wilson's involvement in Aquaman has actually been rumored for a while now. We never saw "the President" in Batman v. Superman, but we did hear his voice, which was Wilson's. Back in April ComingSoon asked Wan if Wilson would appear as the President in Aquaman, to which Wan responded,
You just might! … That is a house of cards. That is one with a lot of story strains and story plot. Whether you go work in DC or go work at Marvel, the sandbox is kind of established and you kind of have to play within the sandbox. The key is to, hopefully, when you're in the sandbox, to create your own castle.
Which was pretty much not an answer at all, except for the "might" part. So, we won't see Wilson reprising his BvS role, but he will be in the movie, and as the probable villain, no less! Aquaman could be going the Thor route, introducing us to both the hero and the villain simultaneously, and allowing us to watch the villain's villainy unfold. Hopefully there's more to it than that, though, because we'd rather not watch basically another Thor.